Local Business Operations & Temporary Closures
We've Moved & Upgraded! This information can now be found on our new site ThisIsMobileAL.com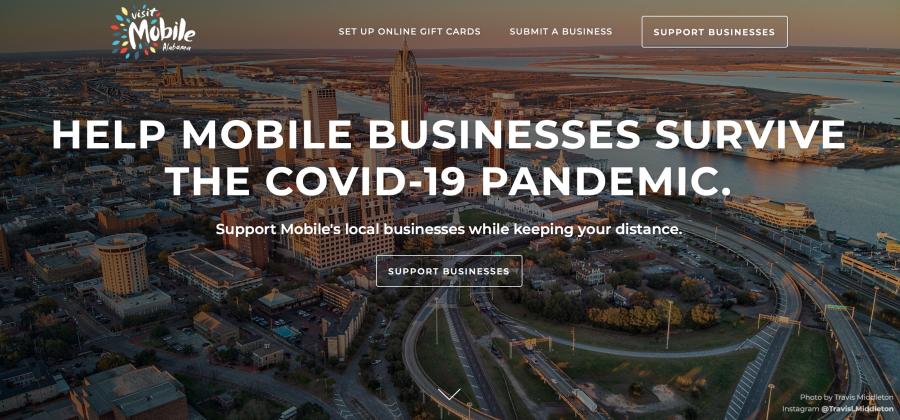 To better serve our local businesses and community we have decided to take #MobileStrong one step further and created ThisIsMobileAL.com to empower Mobilians (and everyone who loves Mobile) to support our local businesses without leaving the house. This one-stop-shop will allow you to easily search for your favorite local businesses, place an order, buy gift cards, donate to staff funds, and participate in virtual classes & quarantainment activities.
Click ThisIsMobileAL.com and find your next meal, virtual experience and support Mobile businesses! 
To add your business to this site, please fill out the Update My Business Form. 
Why the move?
BETTER support our local businesses | IMPROVE available business information
ENHANCE your user experience | SIMPLIFY the search to support Mobile