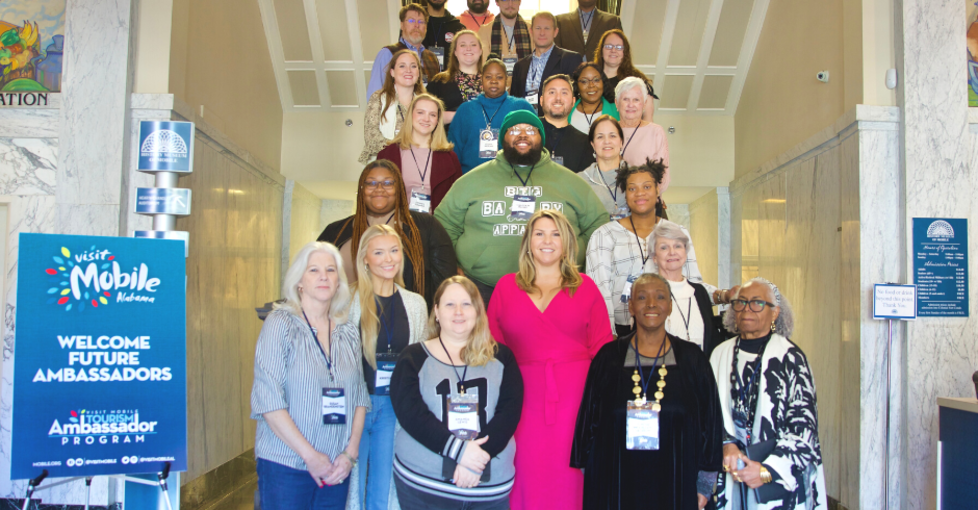 And for those participating in the program, it's an opportunity to learn more about the city they love.
MOBILE, Ala. (WALA) - Wednesday is the official start of the 2023 spring tourism ambassador program in the city of Mobile.
The five-week program is a chance for dozens of people to learn more about this beautiful city and Visit Mobile is giving nearly 25 ambassadors in training an opportunity to tell its story.
"It's a really important program because we need people out in the city promoting Mobile. We are fortunate that we have many visitors who come and experience the arts, the cuisine, and the culture that we have here. And we need boots on the ground letting people know what Mobile has to offer them," Allison Floyd said.
First published by Fox 10 News. Read the full article here. 
Are you interested in becoming an Ambassador?
Learn more about our Tourism Ambassador Program.