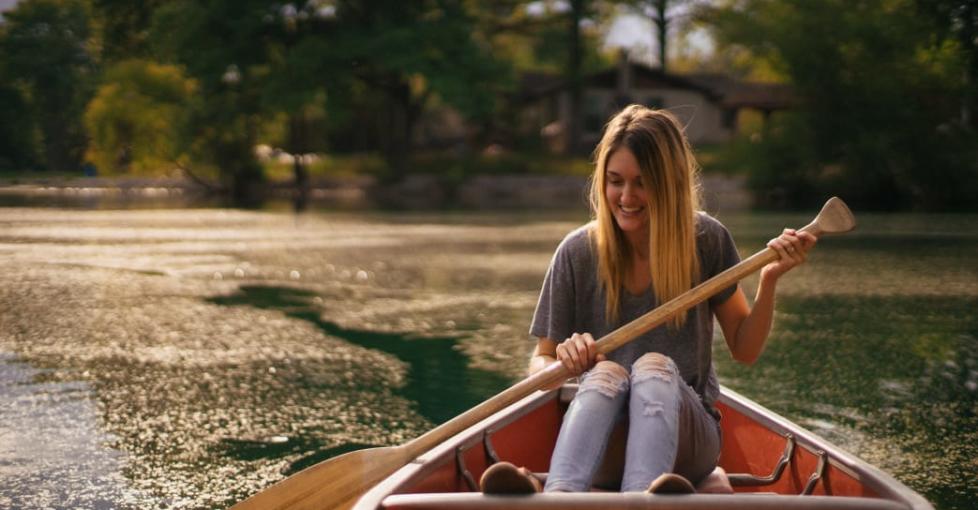 There is absolutely nothing more soothing than the sound of water lapping on a shore, canoe, or kayak, or the beautiful white noise of water roaring through a tight rocky chute or crashing on the shore of a pearly white beach.
If you've experienced these sounds, whether by kayak or canoe, you know how they can make a might outdoors especially tranquil. Now, imagine being lulled to sleep by these soothing sounds as you camp next to those waters.
Camping near a slow-moving blackwater river, beside a rushing stream, in dark and mysterious bayous, or along a sandy shore is truly a remarkable experience. Whether you're a beginner looking forward to your first paddle campout or a seasoned boater, there are some important steps you need to take to ensure that your overnight paddling trip goes smoothly. Here are six of the most important things to consider.
1. Choose a Suitable Trip
The key to experiencing the perfect overnight canoe trip is selecting a destination that matches your desires and abilities. Of course, you want to select a journey that has plenty of natural beauty, history, wildlife, and maybe even a few challenges—but, it should be reasonable. It's thrilling to dream of paddling among alligators in the dark bayous of the Mobile-Tensaw River Delta (aka "America's Amazon"), but that dream involves certain risks that are suited to only the most seasoned paddlers.
Choosing the perfect trip boils down to picking a route that fits your skill level. If you're a beginner, you should consider trying your first paddling campout with an experienced group or outfitter.
It's also important to factor in time requirements. Consider how much time you have for a trip, taking into account travel times to the put-ins, take-outs, breaks for lunch, swimming, etc. That will help determine the length of the trip.
Start slow and work your way up to more challenging trips, and always keep it simple. Shorter trips on smaller bodies of water are just as fun and exciting as paddling larger waterways.
Read full article HERE