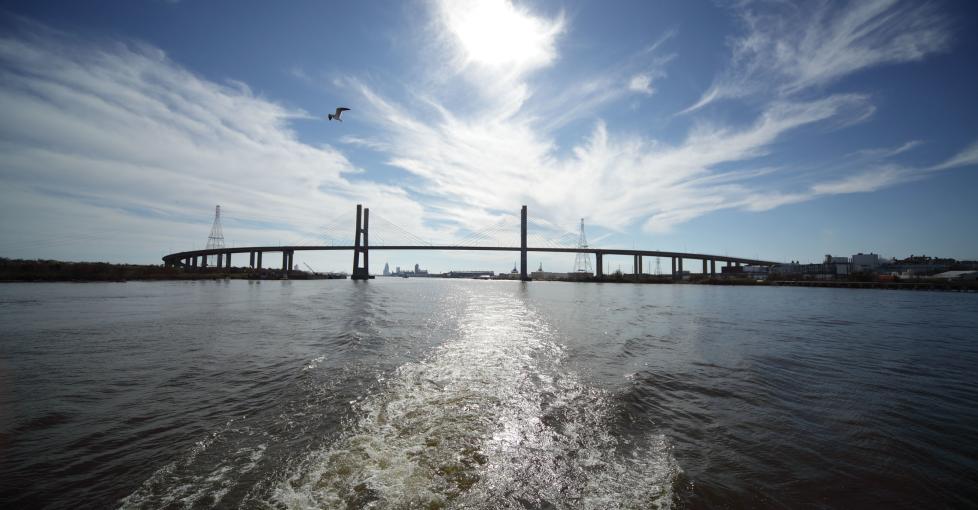 A Grim History Resurfaces
Nowhere is this more palpable than in Mobile, a Gulf Coast city some 250 miles south of Birmingham. The city made headlines in 2019, when the Clotilda – the last ship known to enter the US with captive Africans – was discovered in the chocolatey waters of the Mobile River.
Clotilda's story starts with a cruel bet. More than 50 years after the international slave trade was outlawed, wealthy planter Timothy Meaher insisted he could still smuggle enslaved peoples into Mobile. And in 1860, he was proved right. The Clotilda schooner, captained by William Foster, skulked into Mobile Bay by night – 110 people stolen from Benin were shackled in its hold.
"That journey was two months, butt-naked, in a cargo hold about a quarter of the size of this room, maybe." Darron Patterson, a descendant of one of Clotilda's original survivors, gestures around Wintzell's Oyster House, a veteran seafood restaurant in downtown Mobile. "It's our job to make sure that nobody ever forgets them or their plight."
Keen to cover his tracks, Foster set fire to the Clotilda, leaving it to languish in the Mobile River's depths. Its history became as muddied as the water, with some even denying the ship's existence. But its discovery has shone a spotlight on the story and on Africatown, the community established by the ship's survivors three miles north of Mobile.
Patterson continues: "The 110 people on the ship are the real story here. Those people are now forever going to be memorialised."
Africatown has fallen on hard times over the decades, polluted by now-defunct paper mills and carved up by the construction of major roadways. But as our tour coach rolls through the district, the evening sun wilts over a sign announcing the future location of a new welcome centre.
Work is also under way on Africatown Heritage House, which will host an exhibition curated by the History Museum of Mobile. The space will include West African art objects and ceremonial items, multimedia displays telling the story of Africatown, and a memorial room. Thirteen fragments of the Clotilda will also be preserved in water tanks here. Work to establish whether the rest of the ship can be raised is still ongoing.
"It's a powerful thing to be in the presence of these objects," says Meg McCrummen Fowler, director of the History Museum of Mobile. "History is about telling stories and this is a very urgent and important one."
First published by iNews. Read the full story here.