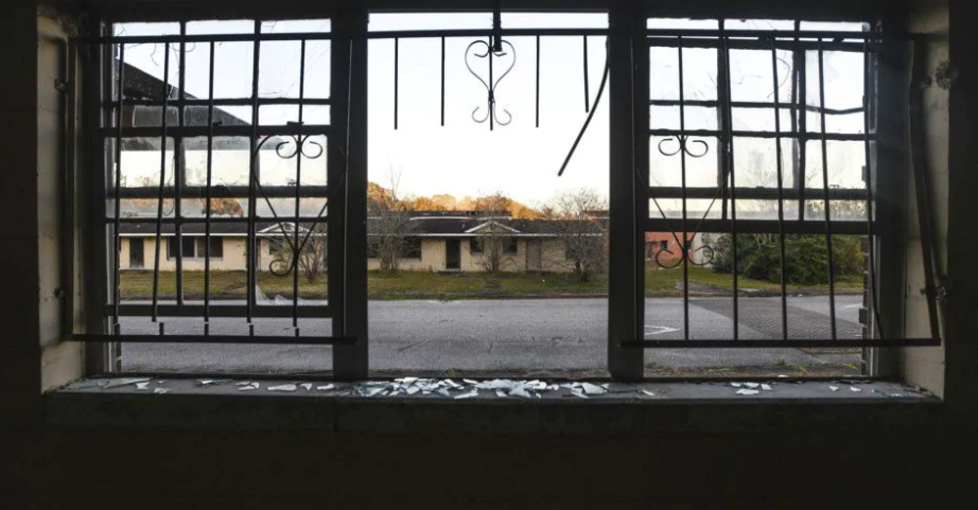 The recent discovery of the remains of the last slave ship to the United States is bringing hope of revival to Africatown. It's a small community in Mobile, Ala., founded by African captives brought on the schooner Clotilda, thought to have arrived sometime in 1859 or 1860.
Lorna Woods' great-great-grandfather, Charlie Lewis, was brought to Mobile on the Clotilda. Now she tells his story as a volunteer with the local history museum.
"I tell people ... they didn't come here as free men; they came in chains," she says, standing on the downtown corner that was once the city's slave market.
Woods holds up the rusty shackles she found under an old box spring in her grandmother's house.
"This wasn't anything nice," she says. "These are the slave chains that were on their legs and hands."
Woods says for a long time, mostly out of fear, her ancestors kept the story of the Clotilda closely guarded. She learned about it sitting on her grandmother's front porch in Africatown — a community just north of downtown settled by the West Africans smuggled here on the Clotilda.