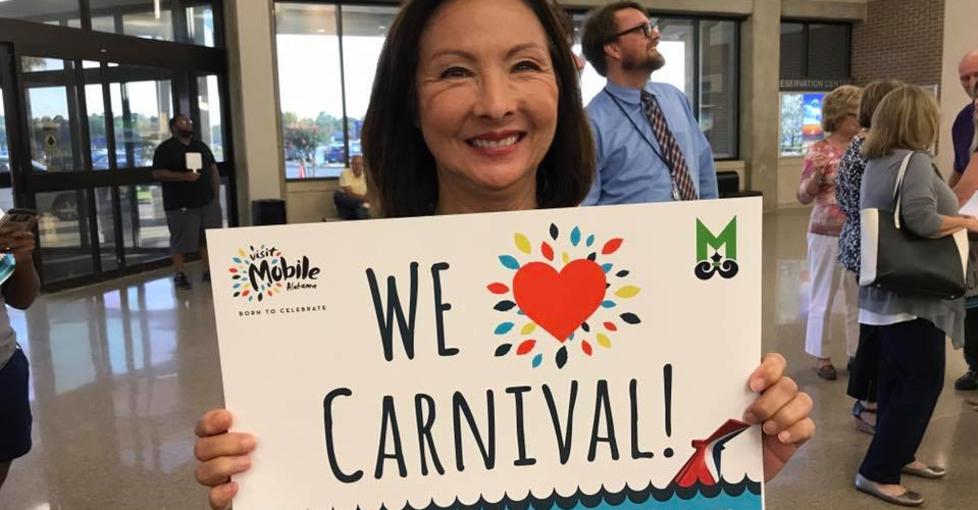 Mayor Stimpson Announces Carnival Cruise Line Extension
For Immediate Release
November 26, 2018
Mobile, Ala.— Mayor Stimpson signed an agreement today with Carnival Cruise Line that will extend the Carnival Fantasy's stay in Mobile through November 2019. Carnival agreed to exercise the second extension which was part of the original agreement Mayor Stimpson negotiated in 2015.
"This agreement is evidence of the positive working relationship between the City of Mobile and Carnival," said Mayor Stimpson. "We worked hard to recruit the cruise industry back to our city, and we've worked even harder to ensure its future. Carnival's presence will continue to play a major role in our pursuit to establish Mobile as a major tourist destination."
The agreement will be placed on the City Council agenda for approval as soon as possible.
The City of Mobile Terminal has generated $6.5 million in revenue this year alone and is consistently ranked high in customer satisfaction ratings. On an average cruise day, the terminal disembarks and embarks over 2400 people, parks 540 cars, and the men and women of the International Longshoreman's Association offload over 20 tractor trailers of supplies and handle 9,000 pieces of luggage.  All of this is accomplished in just 8 hours.
​