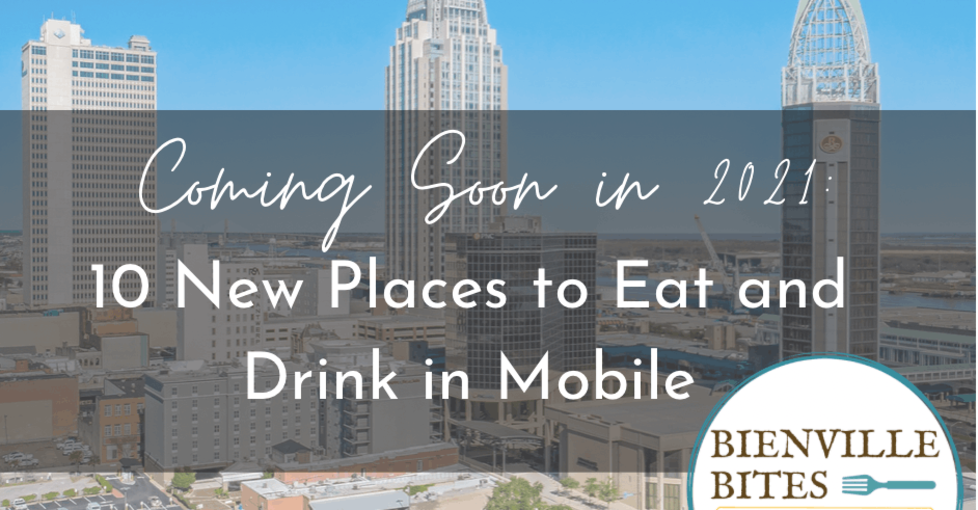 1. P.S. Taco Co.
P.S. Taco Co. has announced their first location in Mobile at the corner of Cottage Hill and Schillinger Road. They have two other locations in Foley and Saraland. Their can't miss items include P.S. Taco Fries, Belly of the Beast tacos, and Macho Black Jack Burrito.
2. Sticks and Stacks
Sticks and Stacks is newly opened and located at HopHounds Brew Pub and Dog Park. HopHounds opened last year as BrewHounds at 806 Monroe Street and has seen tremendous success in their first year in Downtown Mobile. Sticks and Stacks is open weekly, Friday – Sunday serving gourmet hot dogs, cheeseburgers along with other unique menu items like a Boudin corn dog and hot chicken sandwich. Look for more menu items to come in 2021. 
3. Knuckle Bones Co.

A new place to eat, drink and relax is coming to downtown Mobile this summer. Knuckle Bones Co. is slated to open at 202 Government St. across from Government Plaza. Drinks from locally roasted espresso beans and homemade pastries during the day to craft cocktails and charcuterie small plates in the evening. Also, through an iron and glass interior wall separates an in-house traditional barber shop called Beard & Blade. This modern lounge will infuse much needed new vibes to downtown Mobile with their dark, moody, eclectic interiors. It should be a welcoming place to relax.
4. Villa Del Rey
Villa Del Rey, the popular West Mobile Mexican eatery has announced they plan to open a second location near I-65 in Legacy Village. They also serve traditional Mexican dishes In addition to their popular tacos, fajitas and quesadillas.
 5. Ole Mobile Nutrition
The newest nutrition store in Mobile, Ole Mobile Nutrition is set to open downtown in early 2021 at 200 St. Joseph Street across from the Federal Courthouse. They specialize in their popular flavored smoothies and juices, plus meal replacement shakes, juices and energy teas.
See all the delicious new developments in 2021