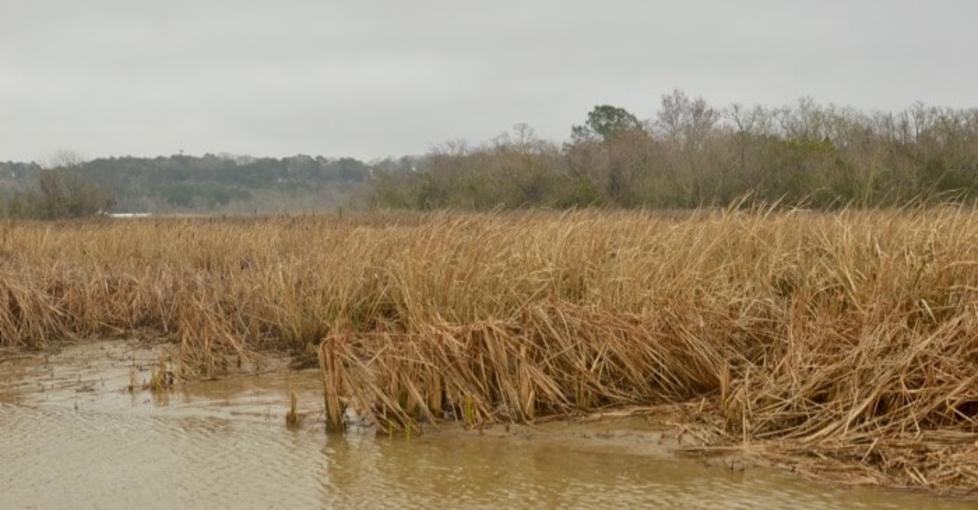 At first glance, it's a little misleading. If you go in the late wintertime, the water might look just a little bit murky. The air might be a little dark and cloudy, more than you imagined it would be; and the grass along the shore might look more like pieces of straw stuck into the mud than the lush grasslands you might have read about in your guidebook. You might not, at first, see any animals at all.
It might be windy, too, and surprisingly cold, especially if you happen to take out a boat on a cloudy day. The good news, though, is that they will have blankets–piles of them–on board, and you'll want to take at least two of them, one for your head and one to wrap around your body and, if you can, your legs.
This was my introduction to the Mobile-Tensaw Delta, a place that, before I'd gone to the gulf shores of Alabama, I couldn't have located on a map. I couldn't have told you, either, that what started out as a tepid introduction on a cold winter day turned into a fascinating two-hour exploration of what is considered the best remaining delta ecosystem of its kind in the whole United States, a place so diverse it supports nearly a thousand different animal species.
Read full article HERE