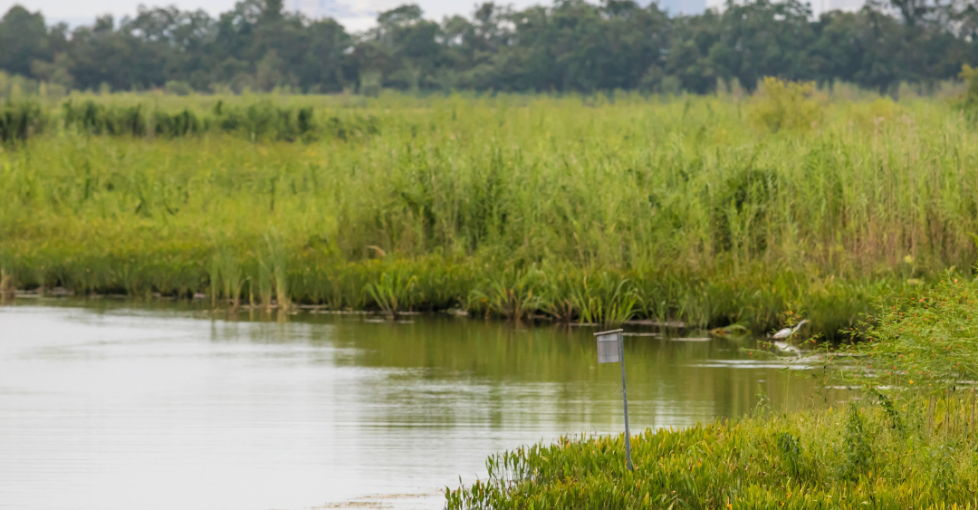 Mobile, Alabama (May 22, 2023) – Some of the best vacation destinations are the spots where you can do a little bit of everything during your trip. Here in Mobile, nicknamed Alabama's "First City," visitors have access to everything from rooftops to rivers, making it the ideal spot to fill your days with a full range of activities. Whether you're into staying in town and hitting the museums and eating your way through the dining scene, or venturing out to become one with nature, you can do it all in one trip to Mobile.
Rooftops
  What better way to enjoy the views of the city than some time on a rooftop? Head to Greer's St. Louis Market, where you can grab a coffee, ice cream or other snack on the main level before heading to the rooftop patio to enjoy good food and good company. If your idea of rooftop fun involves a drink (or two or three), the Battle House Hotel is home to a rooftop pool bar that's perfect for soaking in the skyline view and SkyView Lounge at the downtown Holiday Inn offers a Mobilethemed drink menu to celebrate the city from 17 floors up. Dauphin's, a top-floor (34th, to be exact) restaurant, and Grace both offer rooftop dining views that will leave you breathless … in a good way!
  Mobile is home to the second largest river delta in the country – the Mobile-Tensaw River Delta, also known as "America's Amazon." This body of water has one of the most biodiverse ecosystems anywhere in the world. Between the River Delta and Mobile Bay, this part of Alabama offers countless water activities that will make you feel miles away from the hustle and bustle of city life, though the skyline of Mobile is in clear view the whole time! Kayaking, canoeing and fishing tours are some of the "milder" water activities Mobile offers; if you're looking for something "wilder," we recommend hopping on an airboat tour!
If you prefer to keep your feet safely on land but still want to experience the natural side of the city, there are numerous green spaces, park trails and botanical gardens waiting to be explored.
Everything in Between
   How can you achieve the perfect mix of Mobile during your stay? By trying a bit of everything, of course! Sure, there are rooftops and rivers, but this city offers so much more. To understand what Mobile is all about – its rich history, fascinating culture and ties to the Gulf of Mexico – the Mardi Gras museum, history museum, maritime museum and art museum are all great places to start.
There's no better way to delve into a destination than by exploring its food scene, and Bienville Bites has just the solution … tours that combine a little walking, a little talking and a lot of eating. A tasting tour lets you stop at several favorite local joints and learn about the city's fascinating and diverse history along the way.
And, if like every other visitor, you end up falling in love with Mobile and want to become more immersed, check out one of the many events this special place has going on … pretty much every day of the week and at all times of the year. They're "Born to Celebrate" for a reason! From the LoDa ArtWalk to Second Weekends, there's always something fun happening.
Whether you're into urban activities or prefer to commune with the great outdoors, Mobile offers a bit of everything for every kind of traveler, all in one place. To start planning your one-of-a-kind adventure, head to https://www.mobile.org/.
###
MEDIA CONTACT
Mallory Furry
mallory@mindybiancapr.com