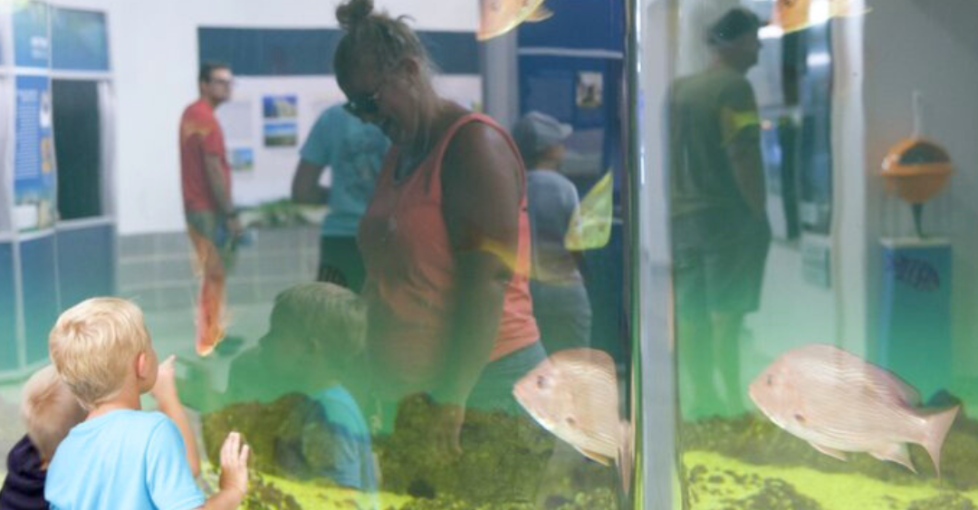 Mary and Don Ashton hold hands as they seek to withstand the force of hurricane-velocity winds. Betty and Robert Black embark on a world tour, viewing landscapes, structures and other features in countries around the globe.
The fact is that the Ashtons are trying to maintain their balance while standing safely in a room, and the Blacks aren't actually traveling anywhere. These folks are enjoying virtual experiences in Branson, Missouri, at WonderWorks, which is billed as "an amusement park for the mind." The attraction is one of a growing number of places around the country that combine entertainment with education and offer what recently has come to be referred to as "edutainment."
More and more museums, theme parks and even destination resorts have adopted this approach to making a visit enjoyable and, at the same time, imparting new knowledge to guests. For example, more than 100 hands-on exhibits at WonderWorks challenge the mind and spark the imagination at the same time that they deliver a lot of fun. People can touch electricity, create sites that encompass mountains and rivers, and learn about dinosaurs.
Those fascinating creatures also reside in DinoLand U.S.A. at Walt Disney World Resort in Orlando, Florida. Paleontologists there lead an expedition through an ersatz forest filled with lifelike dinosaurs as they play a game seeking to rescue an Iguanodon, a species that scientists say lived about 125 million years ago. In addition to that massive animal, the fossils of other much smaller ancient creatures are displayed on rocks scattered about a prehistoric garden.
More recent history comes to life in Georgia at the Augusta Museum of History. A "Canal to Cloth Day at the Mill" relates how factories powered by water brought the Industrial Revolution to the area. Another activity uses historic objects to delve into the city's past.
It's the history of words that is explored at Planet Word in Washington, D.C., where "everything is interactive." The floor itself depicts the development of language from the cave dwellers to hieroglyphics to alphabets around the world. One charming exhibit demonstrates how babies acquire language skills. A massive word wall displays more than 1,000 words, and when visitors call them out, information about how and where they were developed is displayed.
Language also is on the activity list at the Wailea Beach Resort on the Hawaiian island of Maui, a luxury resort with golden beaches, floating cabanas and other inviting features. Song and dance presentations during the Te Au Moana luaus demonstrate the fishing, tapa making (bark cloth) and other skills of the Polynesian people who braved Pacific Ocean waters centuries ago during their migration to present-day Hawaii.
Activities for guests include traditional practices such as pounding the taro root vegetable; Ulu Maika, an ancient sport somewhat similar to bowling; and hula and ukelele lessons. Traditional luaus add to the cultural immersion with traditional ceremonies, music and food.
Oceans also are front and center at institutions on opposite coasts of the country that combine enlightenment and enjoyment. The Alabama Aquarium at the Dauphin Island Sea Lab educates visitors about the many ways that humans impact the environment. Along with its displays, the facility offers a choice of excursions into a variety of habitats. Guests may literally get down and dirty as they explore dunes, salt marshes and other environments.
First published by ArcaMax. Read the full story here.