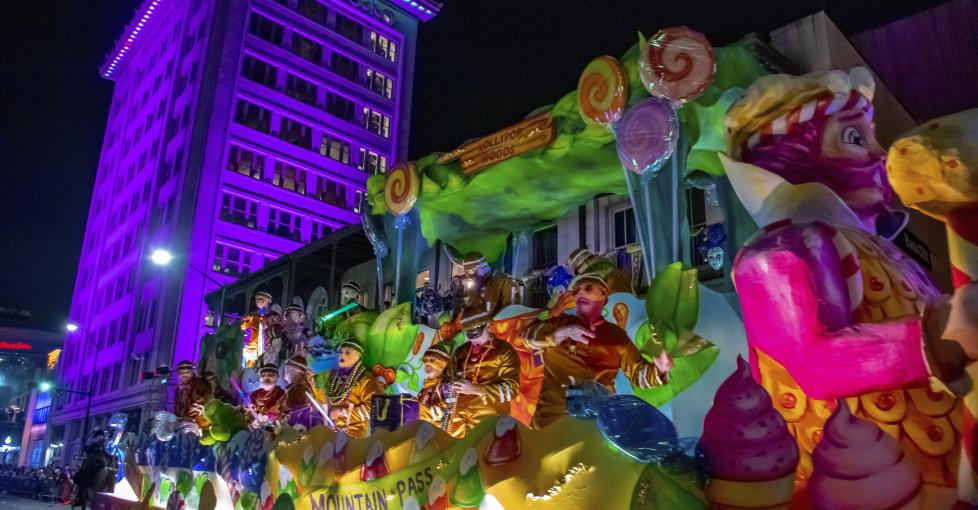 We may be in the midst of prime summertime, and there's still fall and the whole holiday season ahead, but we're getting ready and counting the days to one of the most exciting cultural events in the country. Yes, you guessed it.  Mardi Gras, the iconic Carnival celebration, is just six months away and thus it's not too early to mark your calendars and make your plans for this incredible, weeks-long event filled with music, parades, costumes and the true spirit of the South.
In 2024, Mardi Gras lands on February 13.
We wanted to get the word out before your inboxes are completely full of haunts, harvests and holidays … because we feel compelled to remind you that all the fun of Mardi Gras extends well beyond New Orleans. We represent six destinations along the Gulf Coast of Alabama and Louisiana, all of which have a story-worthy (and family-friendly!) Mardi Gras celebration just waiting to be shared with you. (Please note that these websites will be updated with details in the coming months, so keep referring back to them as you work on stories.) 
Alabama
First published by Jane Ammeson. Read the full article here.