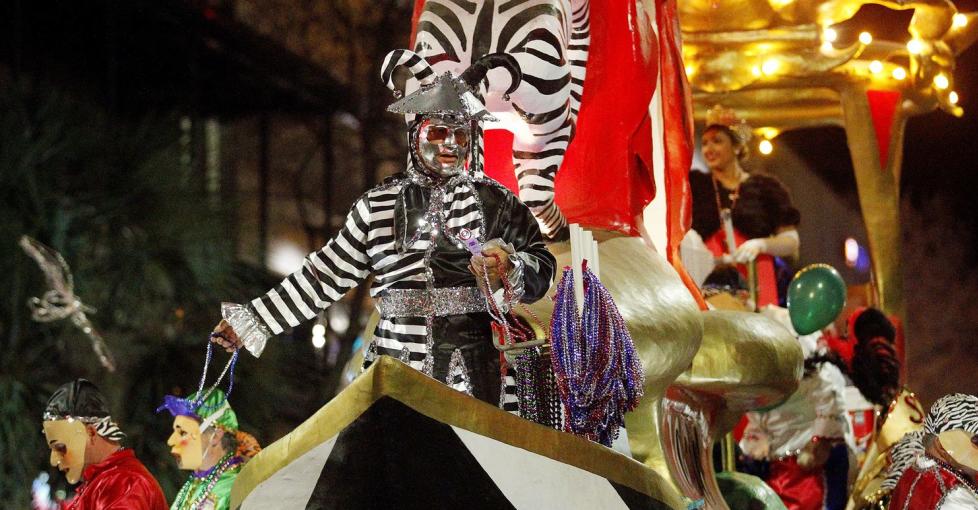 The cellophane-wrapped sugar bomb hurtled toward us in the Alabama night. Jostling for position, I boxed out the 7-year-old boy to my right, lunged in front of the grandmother to my left and snagged it out of the sky. Yes! In hand, my first Mobile Mardi Gras Moon Pie.
Mardi Gras — as everyone in Alabama routinely reminds you — originated not in New Orleans but in this charming city on Mobile Bay, in 1703 to be exact. And while not receiving the publicity of its sister city 140 miles to the west, it easily rivals New Orleans in intensity and fun. Mardi Gras in Mobile is two weeks of parades, parties, beer, beads, Moon Pies and mayhem. But without the, um, excesses of the Big Easy.
"I've never seen a woman lift her blouse at a Mobile [Mardi Gras] parade," said Stacy Hamilton, vice president of marketing and communications at Visit Mobile.
So, while there's partying in the streets and liberal open-container laws (governing outdoor drinking), it's not likely that a "Girls Gone Wild" video will be shot at the Mobile Mardi Gras anytime soon.
Read the full article HERE