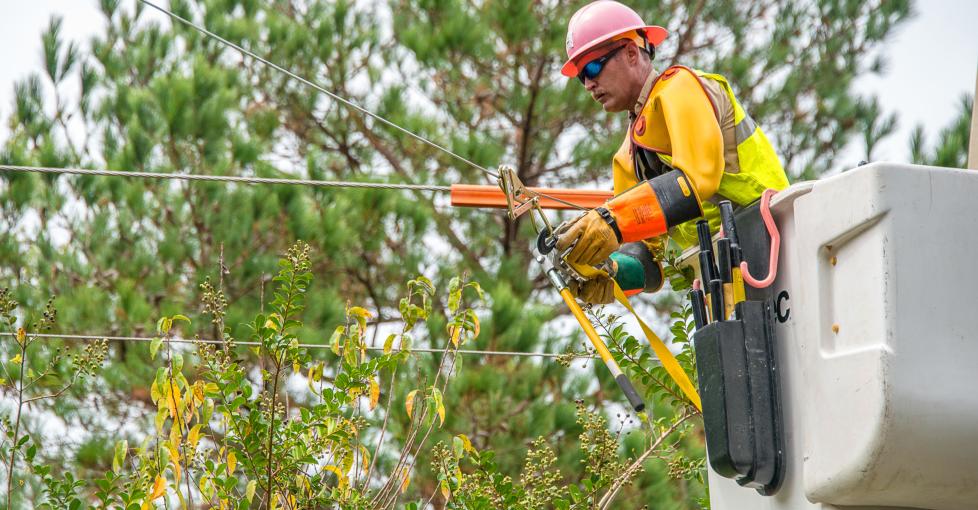 FOR IMMEDIATE RELEASE 
Saying Thank You is a Win – Win – Win for Mobile
Citizens, Businesses, and the City Say Thank You for Helping Turn Our Lights Back On
MOBILE, AL., October 26, 2020 -  A coalition of citizens, elected officials, and local businesses are contributing funds to pay for an unusual marketing campaign, a series of billboards to thank the utility company crews who came to Mobile to restore power after Hurricane Sally.  In addition to the billboards, local hotels, restaurants, and attractions are offering discounts and special deals for any lineman who wants to visit Mobile.  
"The linemen worked almost non-stop, often late into the night to reconnect Mobile in record time," said Jeb Shell, one of the campaign's organizers. "We want to show our appreciation and invite them to come back as visitors."
The billboards will be running in the hometowns of the power company crews who worked in the Port City, including Atlanta, Birmingham, Biloxi/Gulfport, as well as Macon, Georgia. The billboards are running in high traffic areas, so the thousands of other daily drivers will be reminded that Mobile is an easy drive-to destination. 
Elected officials contributed to the effort, with Mayor Sandy Stimpson and the seven Mobile City Council members each donating $1,500. "We are so incredibly grateful for the tireless efforts of these workers who really made an enormous difference in our time of need," said Councilwoman Gina Gregory.  "We are also so thankful for the citizens who joined together to thank them for their work and welcome them and their families back for some wonderful Mobile hospitality!"
This grassroots fundraising effort is still underway and anyone wishing to donate is encouraged to do so through this GoFundMe campaign: gf.me/u/y36vvp
Corporate sponsors include: Hargrove Engineer + Constructors, Phelps Dunbar, Burr Forman, Personal Edge Fitness, Alabama Orthopedic Clinic, Leavell Investments, iBeria Bank, Infirmary Health, Bullard Automotive, Pilot Catastrophe, Lafayette Land Company, Regions Bank, Hancock Whitney Bank, USA Health, University of South Alabama, Roberts Brothers, Inc., Volkert, Lamar,  and 22nd State Bank
The billboards will be running through the end of the year, just as the city begins to celebrate the Carnival season. 
###