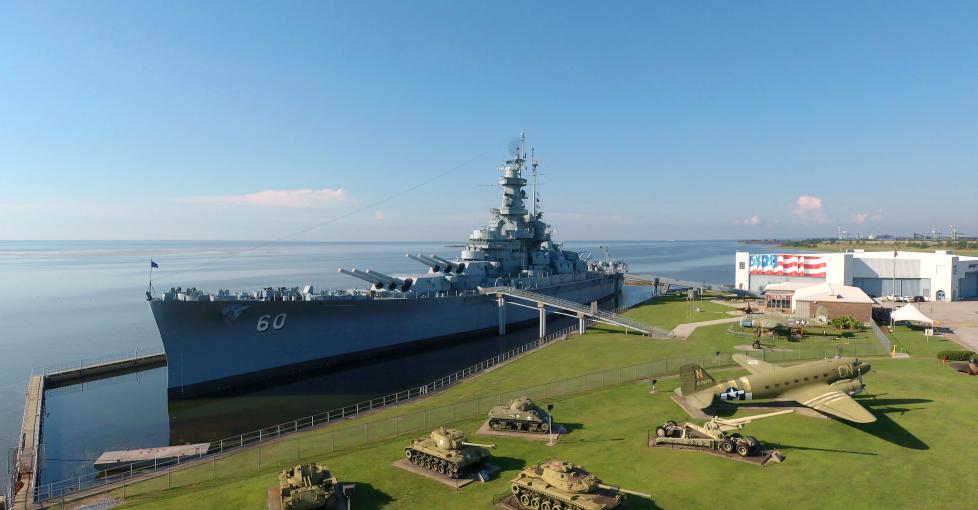 Battleship Memorial Park | Mobile, Alabama 
Pay homage to the USS Alabama, a battleship with a remarkable military career. First launched in 1943, the ship journeyed to the North Atlantic during World War II before moving to the South Pacific seas a year later. With a crew of 2,500, the ship led the American Fleet into Tokyo Bay in September 1945, earning nine battle stars for meritorious service as the "Heroine of the Pacific." Now, the iconic ship is stationed and welcoming visitors in Mobile's Battleship Memorial Park.  
Drawing more than 15 million visitors, the park explores more than 175 years of history. Visitors can go below in a World War II submarine, view cockpits of combat aircraft, get up close to tanks, a Vietnam river patrol boat, and a plane similar to one flown by the Tuskegee Airmen. For military and American history aficionados, a visit to Battleship Memorial Park is a must.  
First published by Southern Travel + Lifestyles. Read the full article here.