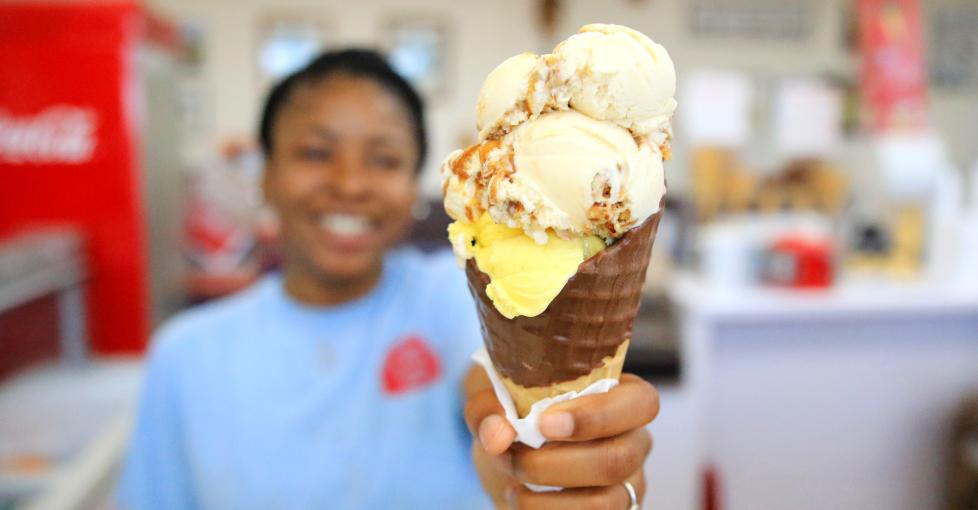 We love when public relations companies do a roundup of their clients. This month, in honor of it being National Ice Cream Month, Mindy Bianca Public Relations has collected some fine Southern ice cream establishments to visit. So, although we can't take credit for this list, we know you'll appreciate suggestions on where to get America's favorite summer dessert.
Seasonal Flavors at Cammie's Old Dutch Ice Cream
Mobile, Alabama
Cammie's dates to 1969, when Edwin Widemire started Old Dutch Ice Cream with his father's old-fashioned ice cream recipe. Cammie Wayne worked there as a teenager and ended up buying the shop when Widemire retired. She's currently celebrating her 25th year as owner! The quality of Cammie's ice cream has only increased with age, and it can be found at grocery stores and in restaurants around Mobile and surrounding areas. Though Cammie's offers 47 flavors, the seasonal specialties are what take the cake. Since Mobile is the home of America's first modern Mardi Gras celebration, it only makes sense that some of Cammie's most popular flavors are King Cake and MoonPie (there's a whole backstory, but in these parts MoonPie is one of the most popular "throws" during Carnival parades). Can't wait until next Mardi Gras season to enjoy Cammie's? Right now, they're serving up blueberry ice cream that is berry popular AND berry delicious!
First published by Weird South. Read the full article here.