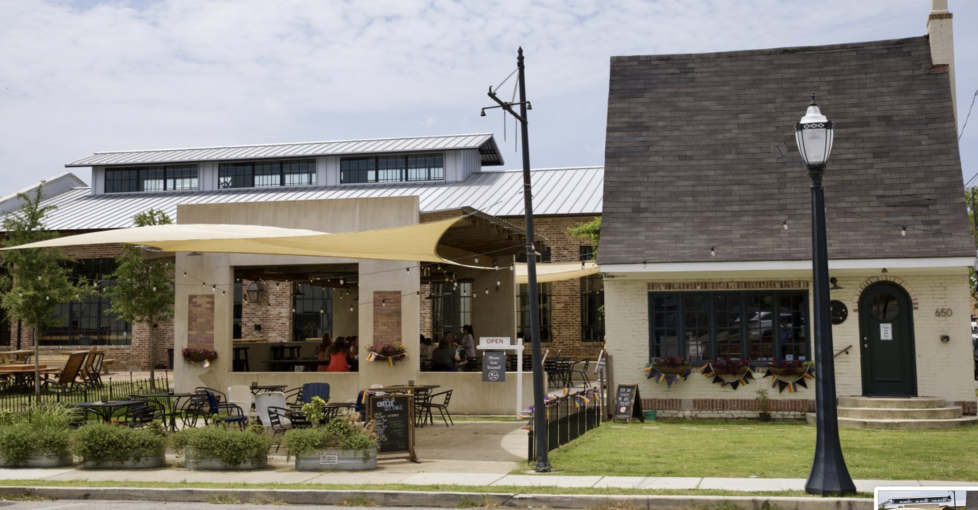 Nearly a century after Pure Oil was filling gas tanks on Automobile Alley in Mobile, Alabama, customers are still fueling up in the same space. Nowadays, though, it's on pimento cheese sandwiches melded with aged gouda and homemade bacon jam, fist-sized orbs of soft burrata served with prosciutto, and crumbly cheddars on sprawling cheese boards.
Kristi and Charles Barber opened the Cheese Cottage in 2018. Originally from Mobile County, Kristi Barber traveled for work in her corporate job with Chevron. One trip to Edinburgh, Scotland, inspired the couple to get serious about cheese.
"I said to my husband, wouldn't it be great if we were able to bring this cheese culture and wine culture to the Gulf Coast?" said Kristi. "We wanted to do it because we liked eating cheese and drinking wine."
The pair found an old Pure Oil station on St. Louis Street in Mobile's historic downtown entertainment district. In the early 20th century, after cars became more widely available and were first starting to frequent the roads, filling stations popped up near dealerships. On St. Louis Street, says Kristi, "there was nothing but automobile dealerships." So many, in fact, that the stretch of street was coined "Automobile Alley." The oil company designed the buildings to look residential and blend in with the neighborhood, thus allaying local concerns about wedging a gas station into residential areas.
First published by Food & Wine. Finish reading the full article here.