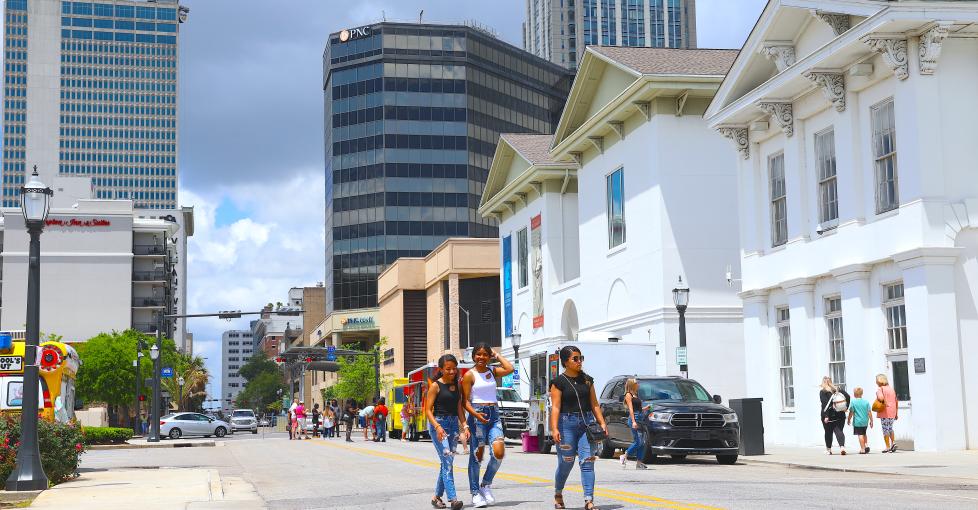 Mobile, Ala. (May 20, 2022) — Earlier this week, Alabama Governor Kay Ivey announced a record-breaking year for tourism as she released the 2021 Alabama Tourism Department Economic Impact Report. Mobile was among the top five most visited counties in the state.
"The Mobile area has so much to offer, from our wondrous natural resources to the hotels, restaurants, attractions and unique events that make this a great place to live and visit," Mayor Sandy Stimpson said. "Mobile has become a destination for tourists from all over. That is a result of the work private businesses, governments and local organizations like Visit Mobile have put into making our community a place anyone can enjoy."
According to the report, 28.2 million visitors visited the state last year with 3.28 million of those visiting Mobile alone. In 2021, visitors to Mobile spent an all-time record amount of $1.5 billion dollars in our restaurants, hotels, attractions, shops, gas stations and more, according to the tourism department's annual report. This represents a 36.1% increase over 2020 and a $200 million increase over any previous record year.
"Our destination has the best of the best when it comes to our hotels, attractions and restaurants," David Clark, president and CEO of Visit Mobile said. "Our team at Visit Mobile works hard to continue telling the great story of Mobile to attract new and returning visitors year over year; however, we could not do it without the leadership, vision and dedication of our hundreds of partners and stakeholders."
Travel and tourism continues to be an economic engine for the port city. Currently, the industry employs over twenty thousand Mobilians that work in our hotels, restaurants, attractions, shops, pubs and more. 
"Mobile's tourism future is positioned more favorably than ever," Clark said. "Through strong partnerships with our stakeholders, including the City of Mobile and the Mobile Area Lodging Corporation Tourism Improvement District, we are able to execute more projects and one million dollars in additional marketing spend annually."
As the destination marketing organization continues to position Mobile as a tourist destination, the organization will do so by telling Mobile's story through the five pillars of tourism (history, culinary travel, arts & culture, eco-tourism, and Mardi Gras), while also collaborating with the community of Africatown to help turn the Africatown story into an experience, welcoming a new cruise ship to our port and the new Mobile International Airport downtown, working with state leaders to increase the film and music industry tax incentive, and continuing to sell Mobile as a destination for meetings and conventions. 
Governor Ivey ended her announcement saying, "You've heard me say it before and I'll say it again, the best is yet to come! We're just getting started."
For more information about Visit Mobile, or to view the Alabama Tourism Department economic impact report, visit mobile.org/about.
###
---
About Visit Mobile:
Visit Mobile is the official destination marketing organization responsible for attracting visitors and conventions to the Mobile area. To learn more about our historic destination and find out why Mobile is the city that's Born to Celebrate, visit mobile.org. This convention and visitors bureau is an accredited Destination International Marketing Organization. 
MEDIA CONTACT:
Andrew Felts; C: 251.333.8621; afelts@mobile.org