Here's something that got us REAL excited during a stroll down Dauphin Street last week.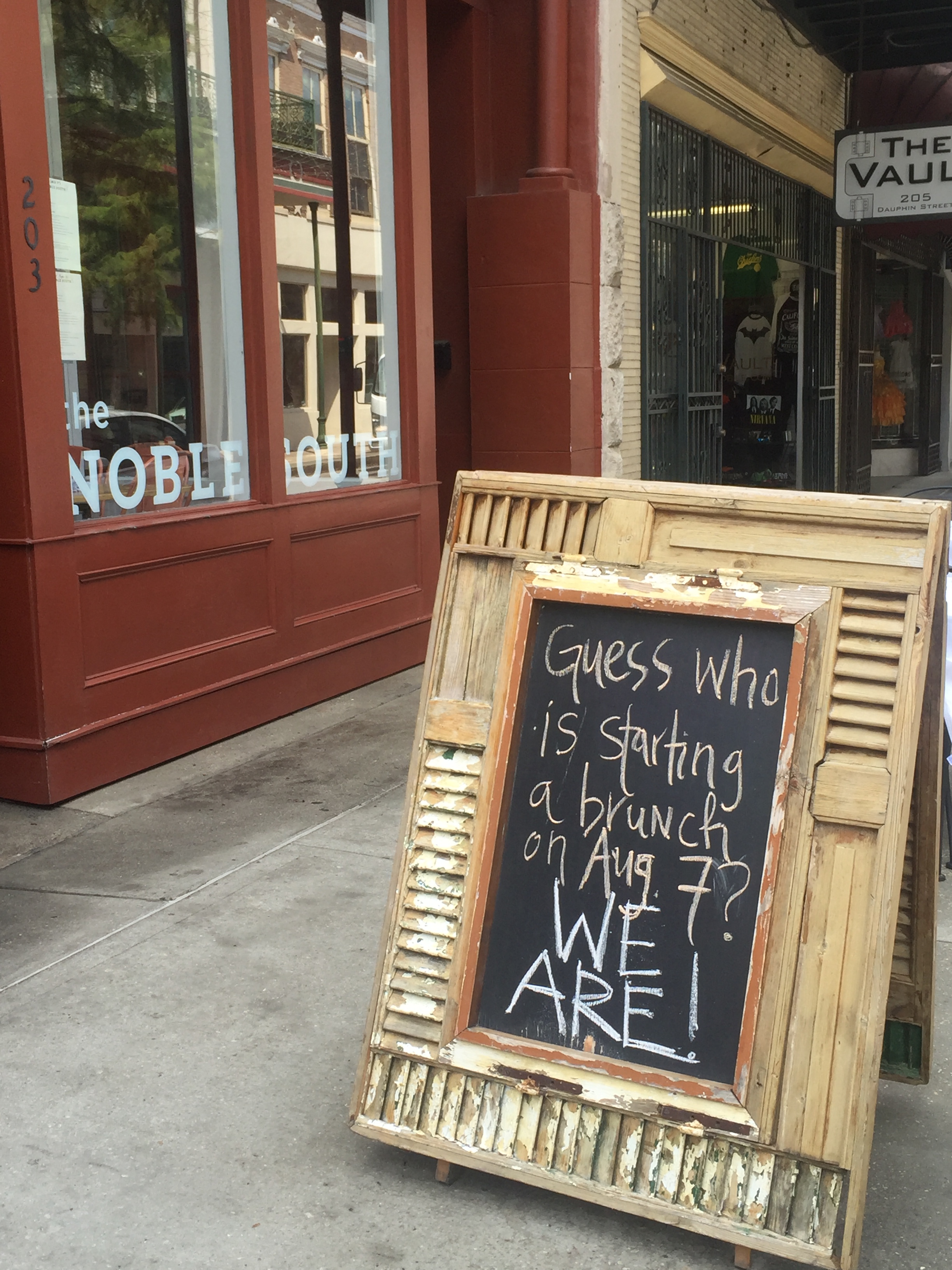 The Noble South is starting a brunch service??!! WHAAAAT.
Y'all already know how we feel about brunch. But, if you don't, you've got some reading to do before you keep going. Read THIS and then come back.