In Mobile, we love a MoonPie. We love to eat it, throw it and drop it.
And, we especially love to drop it.
Every New Year's Eve, a giant MoonPie drops from the RSA Trustmark Building to ring in the upcoming year!
But, that's not the only thing that happens in Mobile on NYE.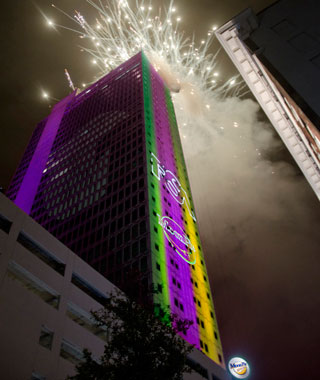 Alongside the MoonPie