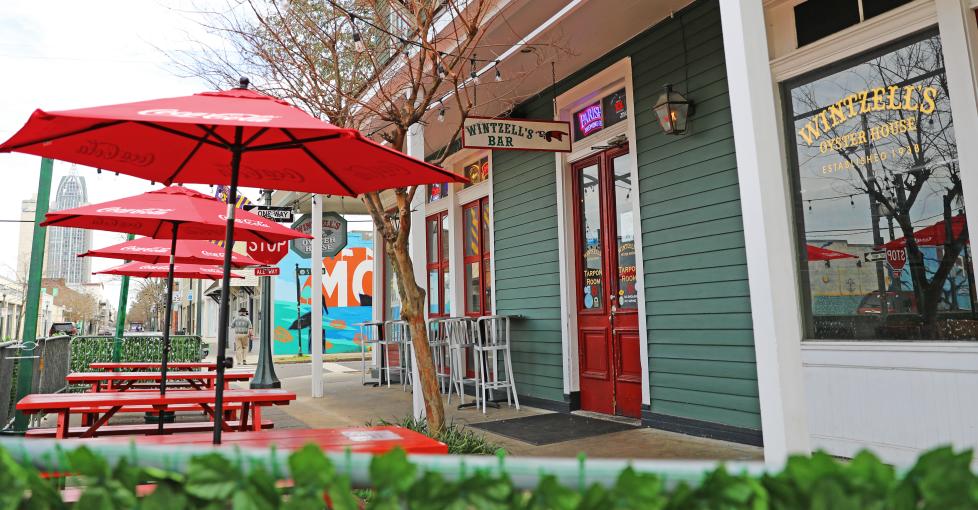 The weather is delightful, the food is delectable and the time is perfect for you to dine al fresco at one of your favorite spots in Mobile! No matter what you are craving … homemade pasta, farm-to-table or the best taco plate, you're sure to enjoy a fabulous meal while dining outdoors!

Here are seven al fresco dining options in Mobile:

NoJa
Take your taste buds on a journey at NoJa where an innovative blend of Mediterranean and Asian flavors awaits your arrival!  This North Jackson street landmark is a must-stop and the dreamy courtyard is well, dreamy. Protip: Stay for dessert and get the Ginger Donut—you're welcome!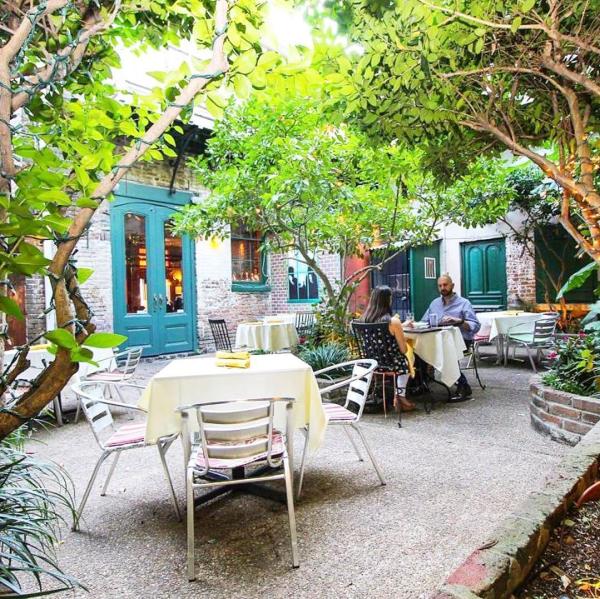 Spot of Tea
Enjoy breakfast or lunch at Mobile's flagship restaurant, located in the heart of Downtown Mobile. Take in the beautiful views of the 150-year-old Cathedral-Basilica while enjoying a variety of all-day breakfast or lunch options. You heard it here first, the cajun seafood omelet is a must!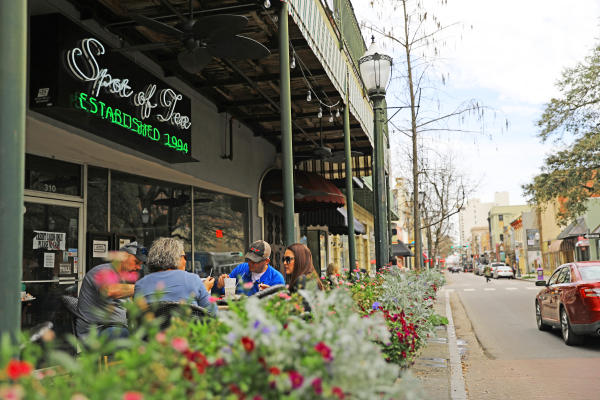 The Cheese Cottage
A small 1920's Pure Oil gas station turned specialty wine and cheese shop is the ideal place to enjoy sandwiches, salads and amazing charcuterie boards! Their outdoor dining pavilion is host to great conversations and even better meals.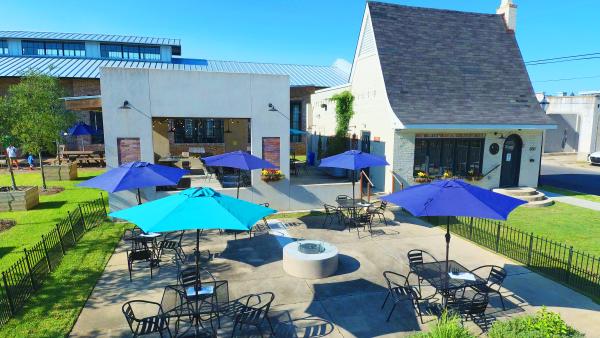 El Papi
An upscale Mexican restaurant featuring locally sourced ingredients. Want to know a must-order secret? THE TATCHOS! Yep, you read that right... tatchos! El Papi's spin on their delicious nachos. Enjoy wonderful food and craft cocktails while dining in their courtyard and patio area!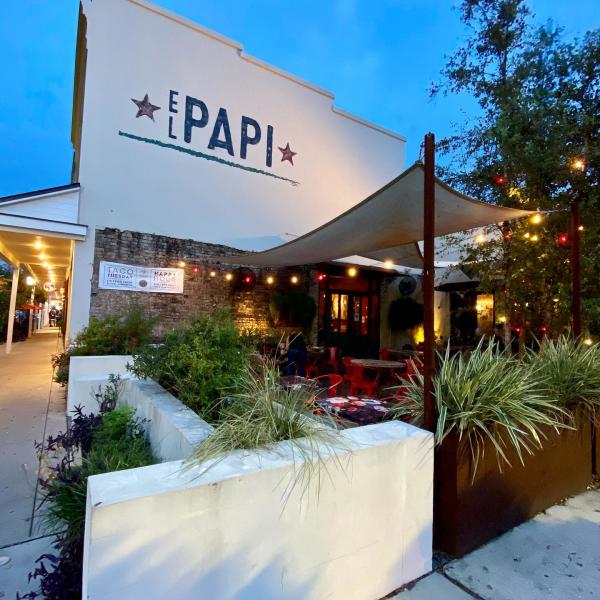 Callaghans's Irish Social Club
Located in the beautiful Oakleigh Garden Historic District, Callaghan's award-winning burger is sure to satisfy your hunger. Order your burger (ask for extra napkins), grab a beer and enjoy the beautiful weather at one of the restaurant's outdoor tables!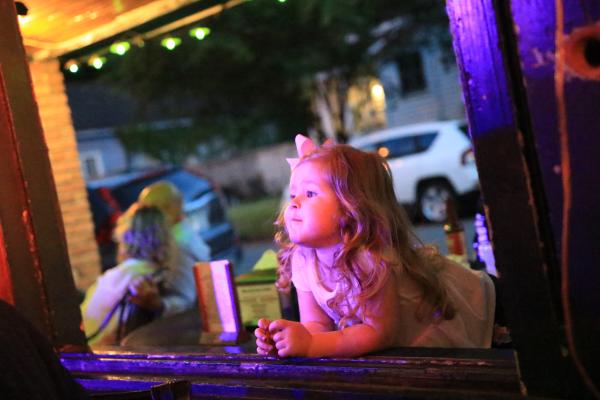 Wintzell's Oyster House
Shuck'n for 81 years, this downtown dining landmark is a must-visit! It doesn't matter if you like your oysters fried, stewed, or nude, you'll love the southern atmosphere and delectable food. Don't forget to try a cup (or bowl) of their famous gumbo … you'll leave wanting more!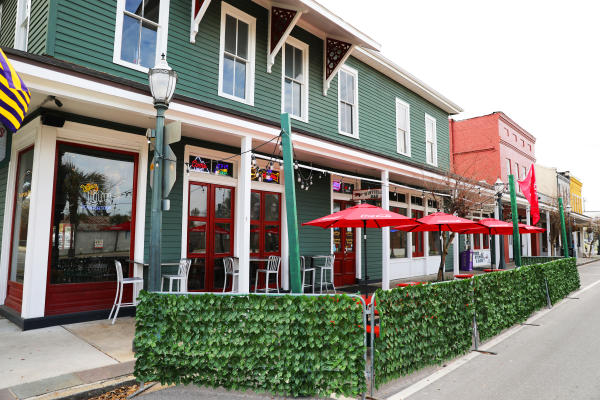 The Noble South
The outdoor white cloth experience you were looking for. Yep, found right here at The Noble South. A modern Southern restaurant focusing on farm-to-table ingredients. You'll never eat the same thing twice as their menu is ever-changing with the seasons! Enjoy fresh plates of good old Southern cuisine with a contemporary spin.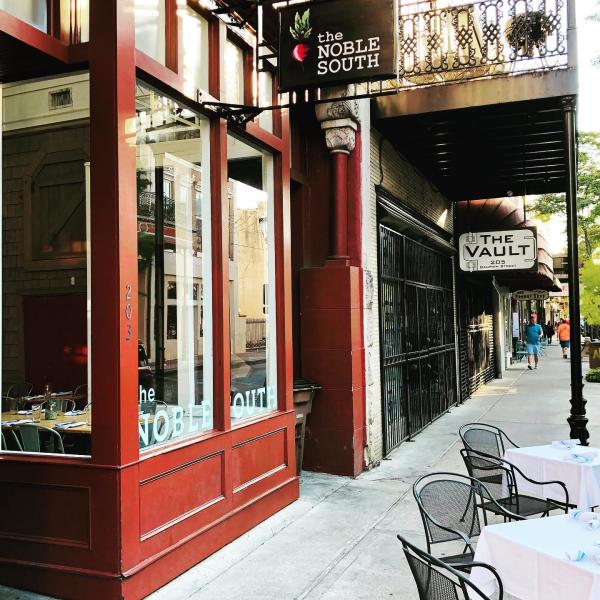 Mobile is, undoubtedly, one of the most delicious destinations in the country! But don't just take our word for it, come and see us! While we gave you a very short list, check out all of the fabulous cuisine we're cooking up in Mobile!