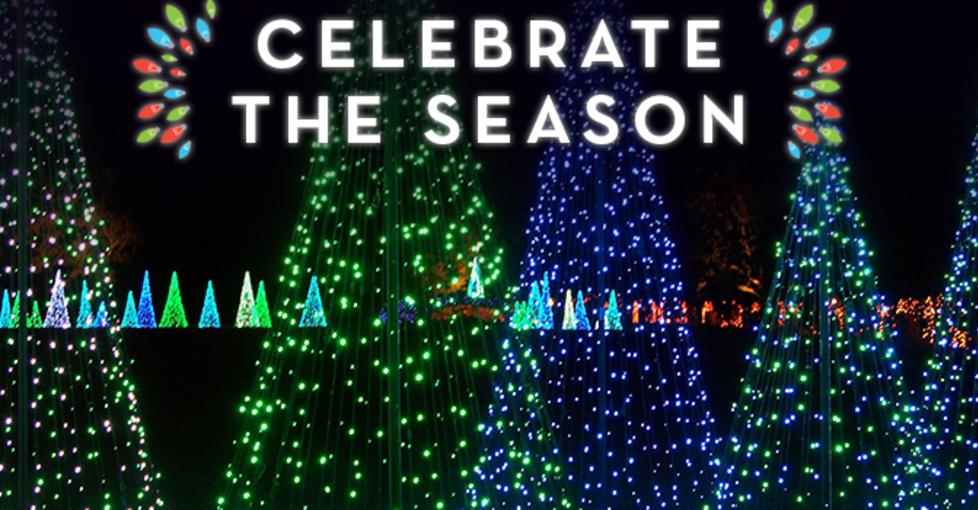 In Mobile, we make no apologies for our year-round celebrations.... it's just who we are. Our upcoming calendar makes us happier than George Bailey in the last ten minutes of It's a Wonderful Life and we're okay with that. We live for merriment and believe Joe Cain really is Santa Claus.  We invite you to join us as we Celebrate The Season in the city that is Born To Celebrate!
*Click the event title for all of the details. Events are subject to change. 
UNTIL DECEMBER 31, 2017
Drive through a holiday light show synchronized to Christmas music at Hank Aaron Stadium. 
LIGHTING OF THE TREE IN BIENVILLE SQUARE 
NOVEMBER 17, 2017
Usher in the holidays with live music, reindeer, pictures with Santa and shopping at the merry market. The switch for the Lighting of the Tree and the Ceiling of Lights down Dauphin Street will be thrown promptly at 6:10, so be sure to be there in plenty of time for the all of the events of the evening.
November 24 - March 4
Grab your friends and family for some ice skating at the Fort of Colonial Mobile! 
November 25, 2017
Shop with the local merchants, artists and artisans of Downtown Mobile for one-of-a-kind holiday gifts. Stop by the welcome table at 261 Dauphin Street for a cup of cocoa and pick up a Passport which you can return to be eligible to win a $100 Downtown Mobile Gift Card. 
NOVEMBER 24 - DECEMBER 24, 2017 
Enjoy over one million lights, steam train rides to visit Santa, refreshments, miniature train rides,  bounce house, pony rides, petting zoo and more! 
NOVEMBER 24 - DECEMBER 31, 2017
Stroll through Bellingrath Gardens and Home to view three million twinkling lights in 15 scenes with more than 1,000 custom designed set pieces. The holiday-decorated home is also open for tours. 
November 28, 2017
Tree lighting and holiday festival. Santa Clause, Ronald McDonald and children's choir. Begins at 4:30 p.m.
HOLIDAY MOVIE IN THE SQUARE: The Muppet Christmas Carol
December 1, 2017 
Bundle up, bring a blanket and enjoy the timeless "Christmas Carol" interpreted by the Muppets! Holiday craft activity for children at 5:30; movie begins at 6:00. 
December 1 - 23, 2017
Start a new family tradition and join us for a Jingle Cruise as we embark on a cheerful Holiday adventure and roll through the streets of downtown and splash twice into the Mobile River. 
ICE SKATING WITH THE SNOW QUEEN
December 2, 9 & 16, 2017
Get ready for an enchanted experience as we frolick in the snow and ice skate with the Snow Queen herself. Be on the lookout for appearances by special guests!
A HOLIDAY MARKET AND ART BAZAAR IN THE GARDENS
December 1 & 2, 2017
Explore Mobile Botanical Gardens, pick up those camellias and poinsettias that make your house into a home during the holidays.
CHILDREN'S NUTCRACKER TEA at THE BRAGG-MITCHELL MANSION
DECEMBER 2, 2017
Enjoy a delightful appearance by Mobile Ballet's Nutcracker Dancers. Doors open at 3:30 pm for refreshments. At 4:30 pm, the Nutcracker story will be read and the dancers will be introduced.
CHRISTMAS CELEBRATION AT THE RICHARDS-DAR HOUSE
DECEMBER 2-3, 2017
Enjoy the beautiful Victorian decorations, holiday treats, live music, gift shop, bake sale and visits with Santa.  
ROMAN STREET & ERIC ESSIX TRIO CHRISTMAS CONCERT
December 3, 2017
This jazz Christmas concert is one you won't want to miss!
HOLIDAY MARKET at OK BICYCLE SHOP
December 3, 2017 
The 5th Annual Holiday Market will have local vendors selling their unique items from clothes, jewelry, specialty made food items, art, furniture, home decor, handbags, candles, beauty products and the list goes on! 
Playhouse in the Park's A CHRISTMAS CAROL
December 6, 2017
A beloved Dicken's Christmas story will come to life on the Saenger stage!
DECEMBER 7-9, 2017
Dressed in traditional holiday finery, Oakleigh guides give you a glimpse into life in early Mobile. Historic Oakleigh Complex. 
ELFAPALOOZA – December's LoDA ArtWalk
December 8, 2017 
This is Mobile's chance to break the Guinness World Record for most elves in one place. To be a part of the official count, come wearing red, green, an elf hat and - whatever you do - don't forget your pointy ears!
OUTDOOR HOLIDAY MARKET AT 5 RIVERS CYPRESS GIFT SHOP
December 9, 2017
Outdoor Holiday Market at 5 Rivers Cypress Gift Shop & Welcome Center. Shop for unique, handmade gifts - featuring outdoor-themed items from local artisans and crafters. Take a walk through the woods and see the new Smithsonian Water/Ways exhibit.
MOBILE'S MAGICAL CHRISTMAS by the MOBILE SYMPHONY ORCHESTRA
DECEMBER 9-10 2017
Be prepared for THE holiday experience of the season. Mobile's Singing Children and soloist Diane Penning will perform holiday favorites. Prepare for glamour that will rival the golden age of Hollywood! 
MOBILE BALLET PRESENTS THE NUTCRACKER
DECEMBER 9 & 10 2017
Dancers reprise Tchaikovsky's masterpiece. Check website for performance details. 
A SOUTHERN CHRISTMAS at THE BRAGG-MITCHELL MANSION
December 9, 2017 
Guests are invited to tour the Mansion with traditional decorations adorning each room, enjoy homemade refreshments, and children's storytelling and shopping in our gift shop.  
December 9, 2017
Sing your favorite Christmas song with the country band, Hayrides, Funny Farm Golf, Jumping Pillow, Yee Haw Slide, Cow Trains, Pony Rides, stay warm by the camp fires and much more...
CHRISTMAS THROUGH THE AGES AT FORT GAINES
DECEMBER 9, 2017
Confederate soldier re-en actors and their families celebrate Christmas. Blacksmiths, children's activities and more. 
DECEMBER 9 & 16
Brighten your season with an extra special holiday breakfast! Indulge your family in a delicious breakfast, adults and children of all ages are welcome to make their holiday wishes while enjoying meeting Santa and his holiday helpers, holiday ornament crafts, and a dramatic reading of the Night Before Christmas by Santa himself!
December 10, 17 and 23rd 
Straight from Mount Crumpit, the Grinch brings his special blend of mischief, turning your meal into an adventure. The green one himself will make the rounds, stopping to pose for photographs. Just make sure to keep a good eye on your bacon. Reserve your seats today!
THE POLAR EXPRESS PAJAMA PARTY
December 15, 2017
ajama Party starts at 5:00 PM with hands-on holiday activities, hot chocolate, popcorn, and a 7:00 PM viewing of the Polar Express in the Port City Room overlooking downtown Mobile and the river. Admission is FREE! Please RSVP to kfaggard@gulfquest.org , space is limited!
DECEMBER 15 & 17, 2017
Enjoy a holiday classic at Mobile's historic theatre!
HOLIDAY MARKET & CHRISTMAS KIDS DAY
DECEMBER 16 & 17,  2017
Race through Mobile's first snow maze, take your picture with Santa Claus and shop for last minute Christmas gifts at the Christmas market in Cathedral Square. Mirrored after the Christmas market in Hamburg, Germany, the market will feature presents, locally grown produce and baked goods. After you've shopped til you've dropped in Cathedral Square, hop on one of our trains and head to Bienville Square for kids activities. There will be music, dance, and more!
HOME FREE. A Country Christmas
December 20, 2017
 The 5-man band has become known for their show-stopping performances that mix their signature no-instrument, all-vocal music with their quick-witted humor. Home Free continues A Country Christmas in 2017, bringing the slam-dunk smashing success to Mobile's Saenger Theatre! 
December 22, 2017
A White Tie Christmas is an annual holiday concert series featuring music from Trans-Siberian Orchestra, Paul McCartney, The Eagles, Bruce Springsteen and other Holiday Classics!
DECEMBER 23, 2017
Two of the top college football teams in the country clash in this nationally televised postseason bowl. Events held throughout the city during the week of the big game.   *Dollar General Mardi Gras Parade – December 22
DECEMBER 30, 2017
Noon Year's event complete with our very own mini MoonPie drop. Noon year countdown to 2018 and lots of family activities at the Gulf Coast Exploreum Science Center.
MOONPIE OVER MOBILE NEW YEAR'S EVE CELEBRATION
DECEMBER 31, 2017
Ring in 2018 at one of the coolest parties of the year! Dig into the world's largest MoonPie cake,  join the second line, watch live entertainment and an all-star fireworks show! And...the world-famous MoonPie drop at midnight! 
There's even more celebrations on Mobile.org if you click the image below!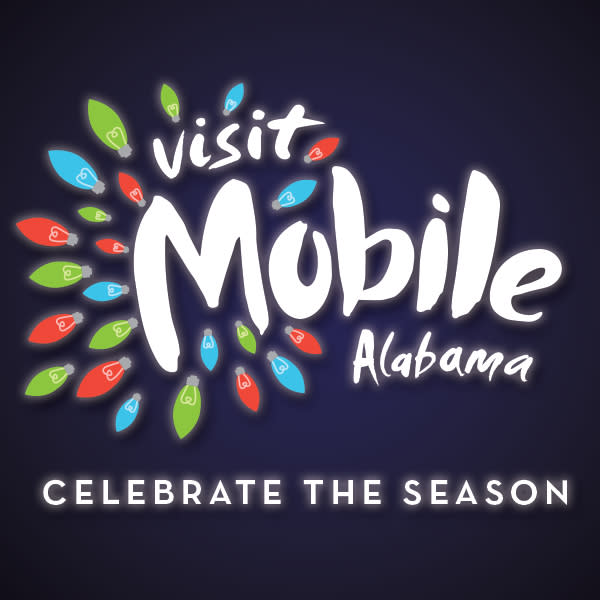 -Visit Mobile