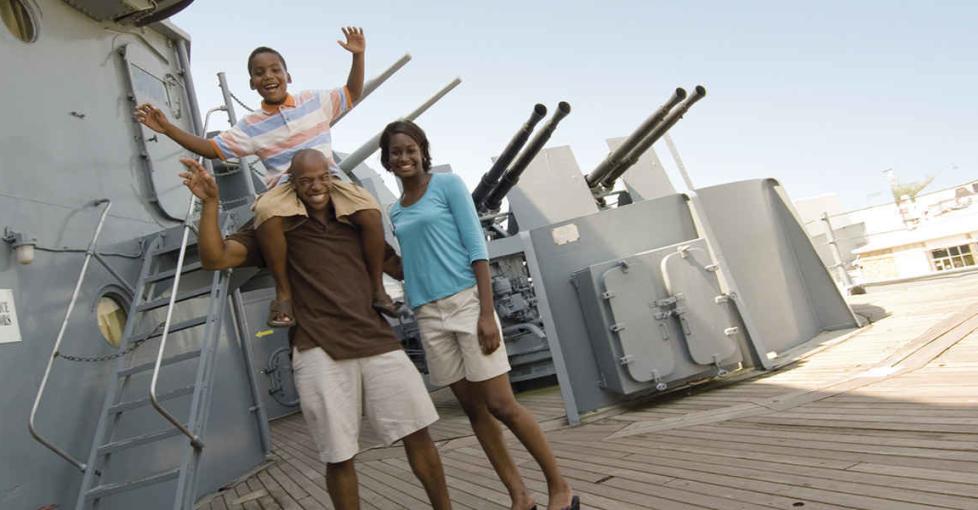 We're the city that was Born to Celebrate, so of course we are Fall of Fun this spooky season! Check out what's happening around Mobile and start planning your fall trip today!
Sept. 24 – Oct. 31 | Thriller Nights of Lights at The Hank
Returning this fall season at the Hank Aaron Stadium is the Thriller Nights of Lights of Mobile, a family-friendly drive-thru light show synchronized to music playing through your car radio. The only show of its kind in the country, Thriller Nights of Lights of Mobile will thrill kids and adults of all ages.

October 2-9 | Mobtown Burger Week
Mobtown Burger Week, Oct. 2-9, is a one-week event where participating restaurants create a signature, specialty burger; restaurants highlight their distinct, unique style and are free to create anything from traditional to out-of-the-box burgers. $2 from each craft burger sold will be donated to Restore Mobile!

October 8 | LoDa ArtWalk / Roll Mobile
Every second Friday night of the month, Mobile's Lower Dauphin district comes alive with the LoDa ArtWalk, when thousands of people turn out to stroll the city sidewalks and take in an array of visual and performing arts while dining and drinking at a variety of local establishments. Now the event has a new interactive component with Roll Mobile, an invitation for participants to lace up their roller skates and zip around beneath a giant, sparkling disco ball to the beats of live music on Bienville Square.

October 8 | Mobile Latin Fest
Mobile Latin Fest is a fundraiser for the Hispanic American Business Association of the Gulf Coast to provide scholarships to local Hispanic students. This is also a celebration as part of Hispanic Heritage Month! Live music, Latin food, dance, crafts, and more…

October 11-31 | Scarecrows in the Gardens 
Visit Bellingrath Gardens and Home to see the creative scarecrow entries from various individuals and organizations around Mobile!

October 16 | Wine on The River
Make plans to attend Mobile's 4th Annual wine tasting event on Saturday, October 16, 2021 from 4pm-7pm at Cooper Riverside Park . Sample wine from national and international vineyards. With an "Around the World" theme focusing on cultural regions.

October 16 | Dauphin Street Beer Fest
It's finally fall, and we know it can only mean one thing — it's BEER FEST time. On October 16, the streets of downtown Mobile will be taken over by hops enthusiasts as they set out to "Drink Globally, Think Locally." 

October 23 | Boo at Bellingrath
Dress up your little ghosts and goblins and enjoy a day of Halloween fun at Bellingrath! The Gardens will be filled with spooky and fun inflatables, and local businesses and organizations will set up numerous treat stations to hand out candy and trinkets to guests of all ages. The event will include food trucks on the Great Lawn; musical entertainment on Live Oak Plaza; and Spooky Storytime in the Gazebo Garden.

October 30 | Flight Works Alabama Pumpkin Catapult
Join Flight Works Alabama on Saturday, October 30 for the Second Annual Catapult Competition. Teams are to construct a working catapult using any materials from home. Teams will compete to determine which team can make their pumpkin FLY the farthest. 

October 30 | MOB-TOBER Fall Festival
City of Mobile Parks and Recreation Department Presents Mob-tober Fest: A Fall Festival! A Family-Friendly Night Filled with something for everyone!

Late October - November 30 | Cascading Mums at Bellingrath
Mum's the word at Bellingrath in November, when the Gardens are decorated with the 58th annual Fall Outdoor Cascading Chrysanthemums display, the nation's largest outdoor cascade chrysanthemums show.