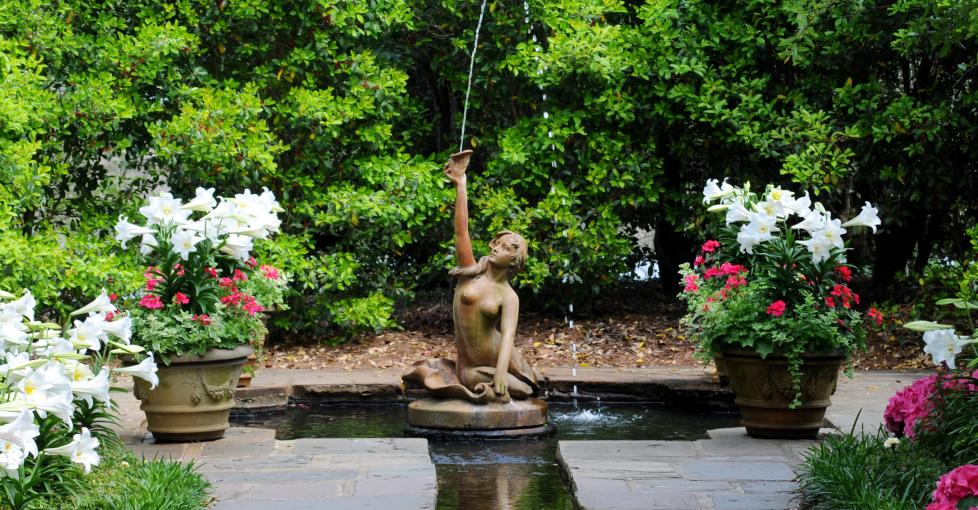 Spring is nature's way of saying "let's go outside!" So, let's do just that! Take a look at these top (safe and socially-distanced) spring events to attend.
CottonTail Express | March 6 - April 3
Enjoy a family-friendly steam train ride on Dame Ann to meet the Easter Bunny this holiday season! Guests will travel by train to the "Bunny Hutch" and enjoy an egg hunt, crafts, refreshments, a miniature train ride, hayrides and multiple playgrounds.

Festival of Flowers LoDa Style | March 12-13
The 2021 Festival of Flowers, LoDa Style, in Cathedral Square promises to be a cultural delight for Mobile as well as a boost to downtown businesses. This special community event will be open to the public and the cost of admission is a donation of choice for all those who attend. Proceeds of the 2021 Festival of Flowers LoDa Style will be used to purchase critical care monitors for Providence Hospital's Cardiac Care Unit.
Roll Mobile | March 12
Dust off those old skates or grab a new pair and join us for a night of skating around Bienville Square during LoDa Artwalk!
LoDa ArtWalk | March 12

Sip and Paint | March 20
Celebrate Women's History Month with a special Sip and Paint* event in the park, brought to you by the fine folks at Mobile Parks & Rec. Create your masterpiece in a relaxed environment with help from their staff of art instructors.
Savannah Bananas | March 26-27
The Savannah Bananas are in town for one special weekend exclusive for Mobile!  The team, based in Savannah, GA., will bring their cast of performers, musicians, dancers, and mascots for their hilariously, entertaining spin on the classic sport. Fans in Mobile should expect a baseball game, unlike anything they have ever witnessed before!
Egg•A•Palooza | March 27
 Egg•A•Palooza is an Easter Egg Hunt taking place at several city parks for kids across the area to enjoy. Over 10,000 plastic eggs will be filled with candy, trinkets, and of course, they will have multiple golden eggs up for grabs!
Easter Sunrise Service | April 4
Celebrate Easter Sunday at the annual Sunrise Easter Service on the grounds of Battleship Memorial Park. The service is conducted by Government Street Baptist Church. All denominations are welcomed to attend. The event is free of charge and the public is invited.