NATIONAL TRAVEL &
TOURISM WEEK 2022
---
This National Travel and Tourism Week (NTTW), there is more reason than ever to celebrate the collective strength and promising future of the U.S. travel and tourism industry.

NTTW 2nd Weekend Giveaway
Visit Mobile will be giving away a 2nd Weekend package during NTTW. 2nd Weekend in Mobile includes LoDa ArtWalk and Saturdays at the Coop! These events celebrate arts, culture, good food and good times. The package will include a two night stay, gift certificates and a VIP attractions pass.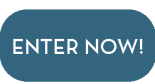 Submissions close at 11:59 pm on May 7

EXPLORE MOBILE DAY
Explore Mobile Day will be held on Sunday, May 1, 2022 from 12:00pm to 5:00pm in Downtown Mobile at Mardi Gras Park. Enjoy live music, food, activities, and free admission to the city's various attractions.
History Museum of Mobile

Colonial Fort Condé

Phoenix Fire Museum

Mobile Carnival Museum

Historic Oakleigh House Museum

GulfQuest Maritime Museum

Condé-Charlotte Museum

Richards-DAR House Museum

Flight Works Alabama

Dora Franklin Finley African American Heritage Trail tours on the hour beginning at 12:30 pm!

Bienville Bites Food Tours on the hour beginning at 12:15 pm!

USS Alabama Battleship Memorial Park

Restore Mobile

Exploreum Science Center

Clotilda Descendants Association

Bay City Convention & Tours

Secret History Tours