NATIONAL TRAVEL & TOURISM WEEK 2020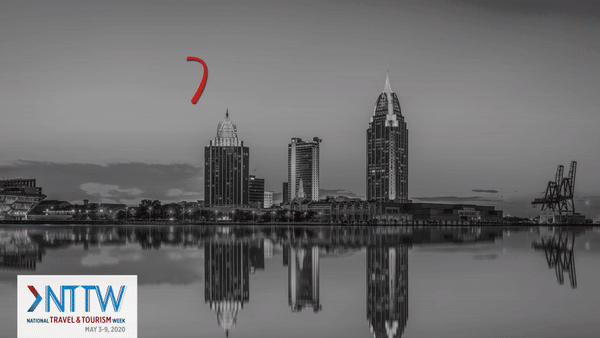 Join us as we celebrate the Spirit of Travel. The travel & tourism industry directly employs 9 Million Americans, over 18,650 of which live right here in the Port City. And another feather in our Mobile tourism industry's hat ... in 2019 Mobile County reported $1.3 BILLION in travel related expenditures!
If that isn't reason to celebrate, we really don't know what is ... so we invite you to join the celebration and see how you can get involved (and potentially win a staycation or gift certificates to explore our great city) during #NTTW20!
Click icons below to learn more! 
CONTEST CORNER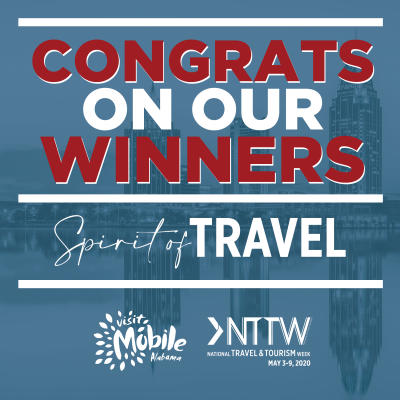 Itinerary Contest: 
Art Enthusiast Trip To Mobile: Kelly Samek
Outdoor/Eco Adventure in Mobile:  Katherine Adele Lovvorn
Family Fun Weekend in Mobile: Clay Omainsky
Dream Day in Mobile: Brittany Gagliano
Downtown Weekend in Mobile: Courtney Williams
#Mobtownmytown Hometown Pride Instagram Contest:
Gwen Ainsworth @thealabamatourist