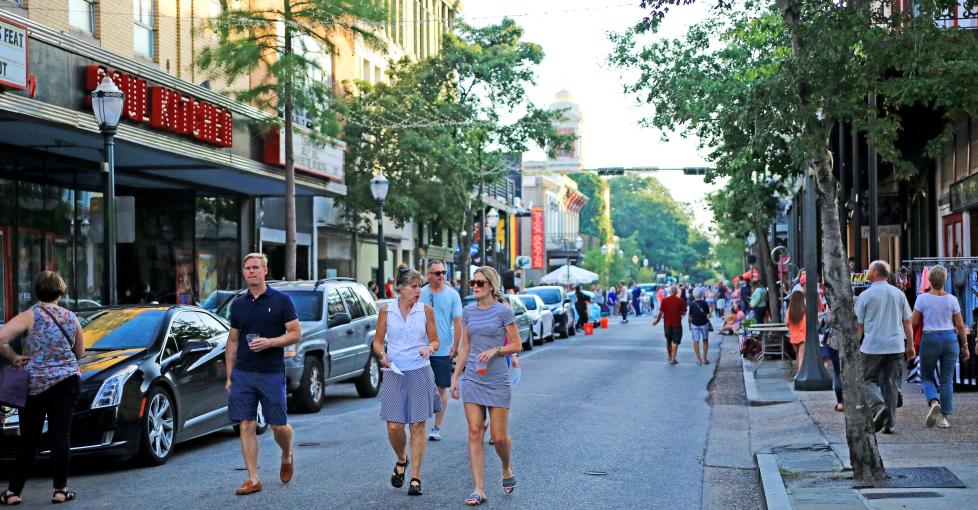 Think you know everything there is to know about Mobile? Think again! Test your knowledge with these 10 fun facts:
Mobile has four different nicknames: The Port City, The Azalea City, The City of Six Flags, and The Gateway to the Gulf.

Mobile is the 9th largest port in the United States and the 12th busiest. We're also a home-port to the Carnival Cruise Lines Ship, Carnival Spirit.

Red fire ants were first introduced in the U.S. through the Port of Mobile in the 1930s.

Mobile is home to five MLB Hall of Famers: Hank Aaron, Billy Williams, William McCovery, Satchel Paige, and Ozzie Smith.

Mobile was the first city in Alabama, founded in 1702, 117 years before Alabama became a state.

Mobile is home to the Mobile-Tensaw River Delta which is the second largest in the U.S. Mobile is home to "America's Amazon" one of the largest wetland ecosystems in the world!

Mobile is one of the rainiest city in America, with more than 5 feet of rain annually. However, we have an average temperature of 72 degrees, and we boast 220 sunny days per year!

In 1860 the Clotilda, the last known ship to illegally smuggle African captives into the United States, sailed into Mobile. Many descendants of the survivors still live in Africatown, just a few miles north of downtown Mobile. Soon, you will be able to experience the story of resilience and sacrifice of these survivors through the Africatown Experience!

Mobile is home to the Mobile Museum of Art, which is the largest art museum from New Orleans, LA to Tampa, FL.

On New Year's Eve, Mobile drops the world's largest 600lb electric Moon Pie! During the street party, you can also dig into the world's largest edible Moon Pie, join the second line, watch live entertainment and ooh & ahh over the fireworks show!

Bonus: Last but certainly not least, Mobile is the Birthplace of America's Original Mardi Gras. In 1703, we became home to the first Mardi Gras celebration in the new world!