We know there are many places to meet, but let us tell you
why Mobile should be at the top of your list...

Downtown Mobile is host to over 1,400 hotel rooms in walking distance from a bustling downtown. Dozens of locally owned restaurants & cafes, museums, art galleries, nightlife, shopping, concerts, waterfront eco-tours, paddle boat cruises and one of the premiere meeting and exhibition venues in the South await you!

Once called the Paris of the South, Mobile has long been the cultural center of the Gulf Coast and you'll find an authentic experience found nowhere else in the southern United States. The twelfth busiest port in the country, Mobile is the social, economic and creative hub of the entire Gulf Coast - our colorful downtown has drawn people for centuries. Many large businesses are headquartered in downtown Mobile right next to quaint, locally-owned art galleries, shops, restaurants and bars. A fusion of economic development, innovation and old world charm.

Experience genuine Southern Hospitality with over 6,000 rooms throughout the city available to fit every taste and budget. Choose from locally owned historic bed & breakfasts, 4-Diamond Hotels, boutique hotels, or International Collections including; Renaissance, Curio and Autograph. Discover the serenity of Urban Resorts with world class dining and award-winning spas. Downtown Mobile continues to be the heartbeat of the destination. More

As a winner of numerous architectural awards, the Mobile Convention Center takes full advantage of its superb waterfront setting. Flooded with natural light, the Center's exterior incorporates outdoor terraces, river walks, and expansive riverfront windows, affording magnificent views of the Mobile River.
 

The Arthur R. Outlaw Mobile Convention Center is proudly managed by ASM Global, a world leader in venue management, marketing and development. With meeting space to meet all of your needs, a superb staff, and a convenient location in beautiful downtown Mobile. More

 

Nestled on the Gulf of Mexico, Mobile is home to some of the best seafood in the country. Downtown plays host to 50+ restaurants in walking distance from convention center; Gulf to table isn't a movement, but rather a lifestyle. But…Mobile brings much more to the table than seafood. French, Spanish and Creole roots, Mobile is where some of the world's best chefs call home and where new and upcoming flock. A melting pot of culture and flavour, Mobile is where southern classics are infused with culinary innovation. As a city of six flags there is no shortage of diversity on Mobile's menu. More

Often referred to as the "Gateway to the Gulf;" Mobile is conveniently located at the intersection of interstates I-10 and I-65. The Port City, is accessible by two regional airports (MOB & BFM) and just a short drive from three international airports (GPT, PNS, & MSY).

Boarding 2025 - Mobile International Airport

Mobile will also soon be home to Mobile International Airport, less than 10 minutes from the convention center and downtown Mobile. 

Low-fare, non-stop flights from BFM to Orlando (MCO) begin May 31, 2023, on Avelo Airlines.

Our city also boasts traditional transportation (rental car, public transportation & taxi) and innovative options (rideshare, bike, pedicab & electric scooters) to help navigate the city. Whether traveling by bike, car, plane, boat or foot, getting to and around Mobile is simple and fast.  More

The rapid pace of the redevelopment of Downtown Mobile is unmistakable; the 9th largest port by tonnage in the U.S., skilled workforce, AIDT – national leader in training and workforce development programs, strong foreign investment presence, including more than 40 companies representing more than 20 countries, 1,650 acre (667 ha) center for aviation and logistics-Mobile Aeroplex at Brookley, established clusters in key industries (aviation/aerospace, chemical, shipbuilding, and steel manufacturing),1.6 million people with a median age of 38 living within 60 miles and low cost of living and doing business. 

Mobile Area Chamber of Commerce 

Located on the Gulf Coast, the coastal climate offers Mobile mild springs, autumns and winters, with an average of 220 sunny days a year. The temperate weather makes for the perfect pairing with the walkability of Mobile. More

 
Monday, August 08, 2022
Mobile, Ala. (August 8, 2022) — On Friday, August 5, Visit Mobile welcomed over 2,000 attendees from around the world for the...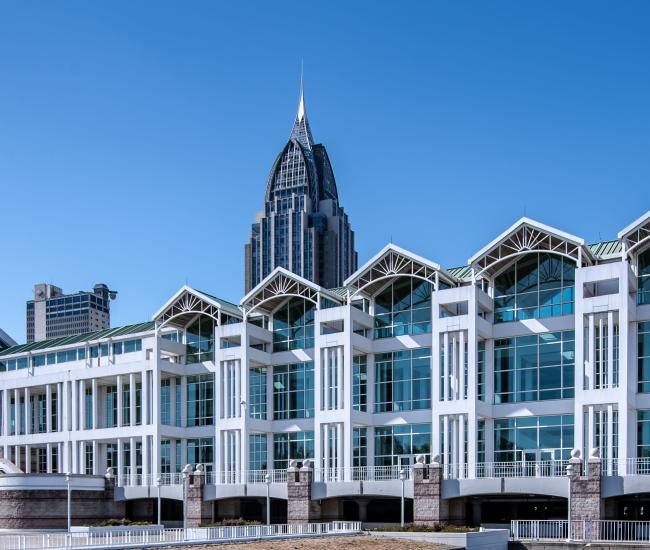 Thursday, April 07, 2022
Mobile, Ala (April 7, 2022) — Visit Mobile joins organizations across the globe to support the annual Global Meetings Industry...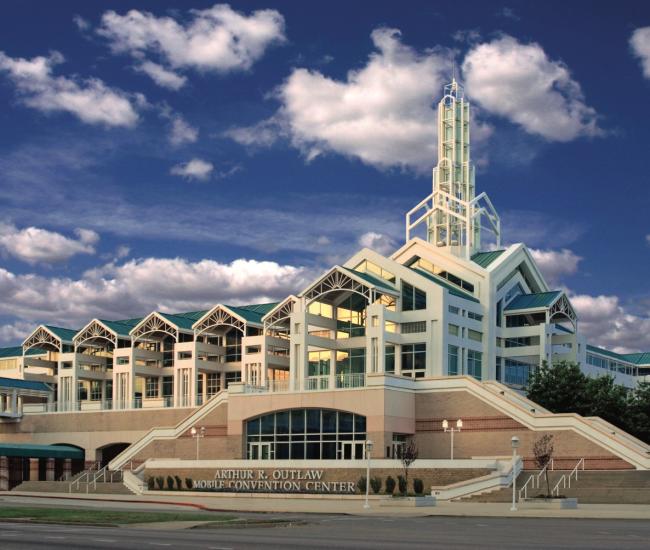 Thursday, September 30, 2021
As the city that was Born to Celebrate, we always find a reason to have a good time in Mobile! From the annual Dauphin Street Beer Fest...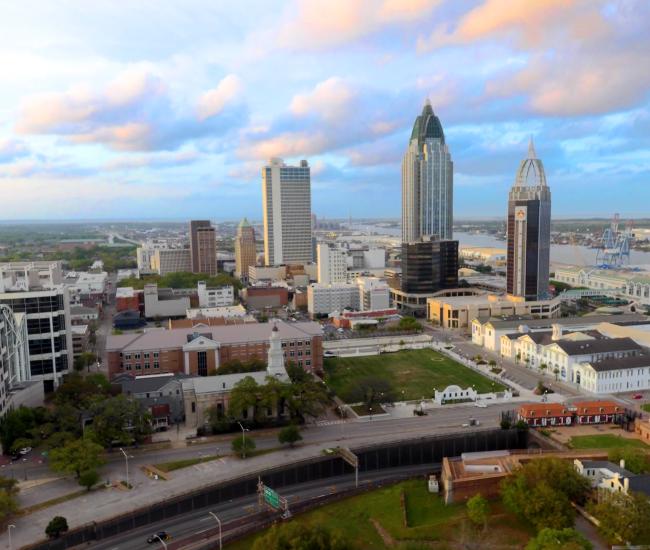 Thursday, February 18, 2021
Spanish Fort, AL – The Courtyard and Fairfield Marriott hotels located on the Eastern Shore in Spanish Fort, Alabama have both...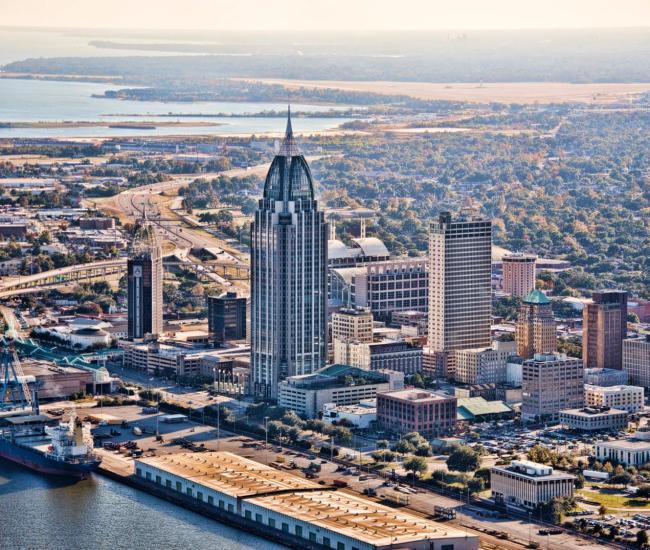 Thursday, November 05, 2020
FOR IMMEDIATE RELEASE Mobile Area Wins BIG at Alabama Restaurant & Hospitality Association Annual Stars of the Industry Awards...
Monday, November 02, 2020
FOR IMMEDIATE RELEASE Stephanie Evans Marketing & Events Manager, History Museum of Mobile (251) 301-0273...