LGBTQ LIVES HERE
Mobile is home to a thriving LGBTQ community of locals and visitors alike. We embrace all love and want our LGBTQ+ community and visitors to feel welcome, safe and celebrated.
While our wide number of attractions, restaurants, tours, and beyond are fun for all, there are also many resources and things to do which may be of particular interest to LGBTQ visitors.
Come celebrate ALL love
in the city that was born to celebrate!
COMMUNITY:
Rainbow Mobile is a local nonprofit organization based in Mobile, Alabama. They currently are operating as a virtual LGBTQ community center, with the goal of having a physical building in the near future. They provide inclusive programming that includes pop-up events across Mobile, Baldwin, and Escambia County. They also maintain an online directory of LGBTQ affirming resources and embark on various community projects. Explore Rainbow Mobile to learn more.

Rainbow Mobile has invited the business community to display a Pride rainbow flag or Rainbow Mobile sticker during the month of June to demonstrate inclusion of the LGBTQ+ community.
Please support our participating partners below and check out #BeVisible on Rainbow Mobile for a full list of participating businesses and learn how to join the initiative! 
PRIDEFEST
The largest LGBTQ celebration of the year is PrideFest, a family friendly day of music, performers, vendors, and community that gets bigger every year. The celebration typically takes place in April, but as the date and location can vary from year to year, please visit @MobPrideAL for the most up to date information on all Pride Week activities.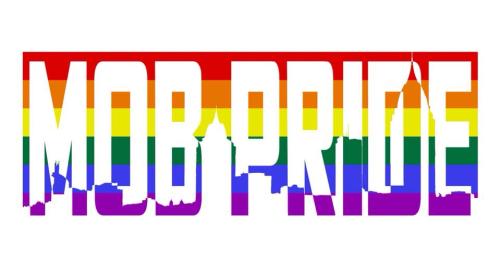 MARDI GRAS BALLS
There are three Mardi Gras societies founded by and inclusive of the LGBTQ community, although all are welcome. While none of these particular societies have official city parades, the highlight for each group every year is their annual ball. If you are interested in attending one of these events, please consult their websites or Facebook pages for dates and ticket purchasing opportunities.
ORDER OF OSIRIS     ORDER OF PAN
KREWE OF PHOENIX