Reese's Senior Bowl
Since 1951 the Senior Bowl has been headquartered in Mobile, AL. This unique bowl game is like none other showcasing the country's best senior collegiate football players and top NFL draft prospects. Played annually in January at Ladd Peebles Stadium, the teams representing the North and South are coached by the entire coaching staff of two National Football League teams.
THE PATH TO THE DRAFT

The Reese's Senior Bowl is uniquely positioned at the start of each player's career. The entire week prepares the player for their future at the NFL Combine and the NFL Draft.
The journey begins in Mobile!
GAME DAY: Saturday, February 5, 2022
TIME: 1:30pm CT
WHERE: Mobile, Alabama
STADIUM: University of South Alabama, Hancock Whitney Stadium
TELEVISION: NFL Network
TICKET OFFICE: South Alabama Ticket Office: 251.461.1872
TICKET QUESTIONS: ticketinfo@seniorbowl.com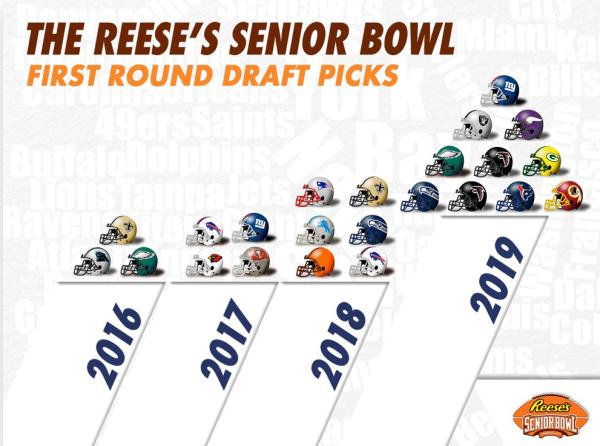 10 FIRST ROUND PICKS - THE MOST SINCES 2011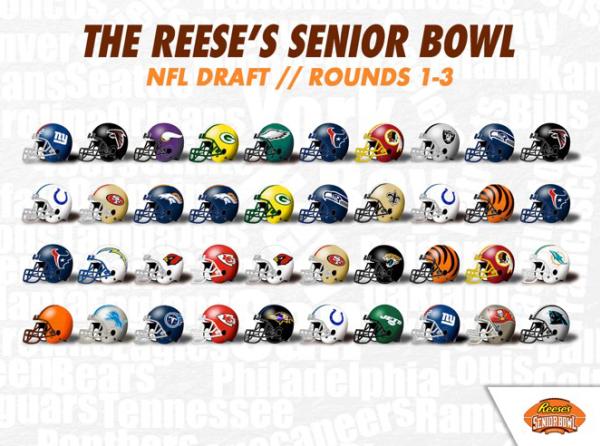 40 IN FIRST 3 ROUNDS EXCEEDS FIVE YEAR AVERAGE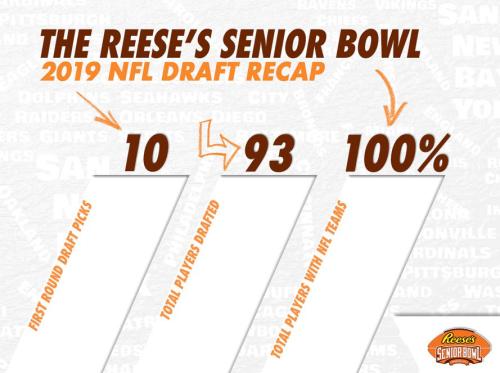 93 TOTAL DRAFT PICKS – 2ND HIGHEST EVER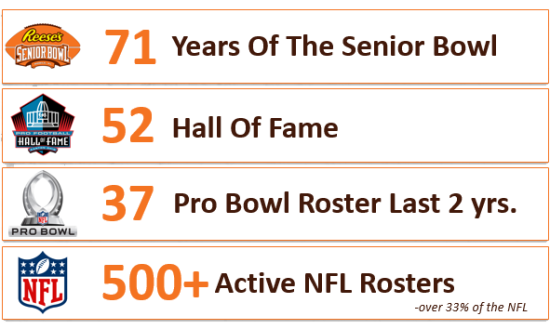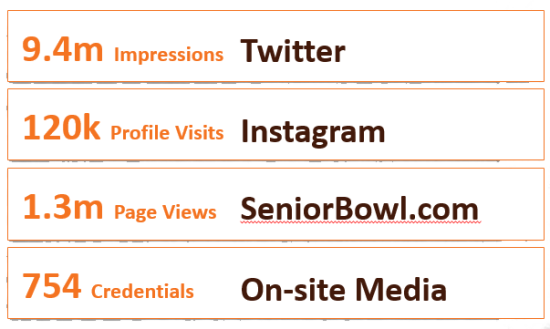 DEC. 01, 2018 – JAN. 31, 2019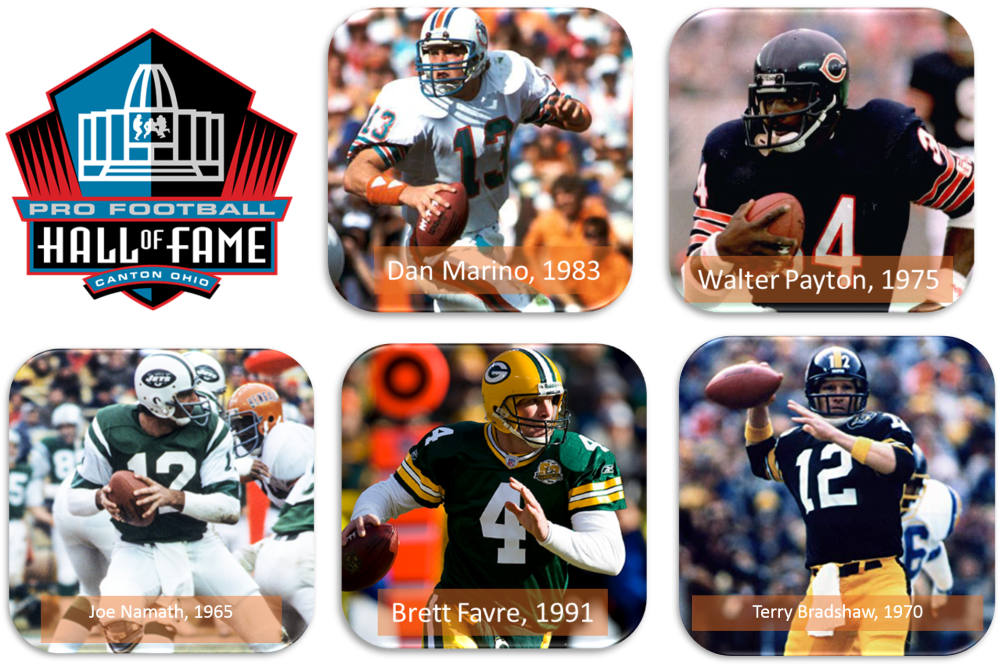 The Reese's Senior Bowl and The Hall of Fame Since 1974 Senior Bowl and Draft Year
John Stallworth  WR  1974 | Lynn Swann  WR  1974 | Mike Webster  OL  1974 | Robert Brazile  DL  1975 | Fred Dean  LB  1975 | Walter Payton  RB  1975 | Steve Largent  WR  1976 | James Lofton  WR  1978 | Ozzie Newsome  TE  1978 | Kellen Winslow  TE  1979 | Art Monk   WR  1980 | Rickey Jackson  LB  1981 | Morten Andersen  K  1982 | Dan Marino  QB  1983 | Chris Doleman  DL  1985 | Dermontti Dawson  OL  1988 | Randall McDaniel  OL  1988 | Thurman Upshaw  RB  1988 | Derrick Thomas  LB  1989 | Brett Favre  QB  1991 | Aeneas Williams  CB  1991 | Michael Strahan  DL  1993 | Larry Allen  OL  1994 | Derrick Brooks  LB  1995 | Curtis Martin  RB  1995 | Brian Dawkins  DB   1996 | Terrell Owens  WR  1996 | Jason Taylor  DB   1997 | Brian Urlacher  LB  2000 | LaDainian Tomlinson  RB  2001