Gulf Coast Challenge
The Gulf Coast Challenge, "the Ultimate HBCU Experience" was created to enhance the exposure of Historically Black Colleges & Universities in this enriched community. The event highlights the community's exclusive interest in HBCUs and the roles that they play in educating aspiring professionals and developing our future leaders.
The Gulf Coast Challenge will attract thousands of fans, alumni, school members, and family members from these respected communities. This event also has a goal to raise scholarship funds for the participating schools for years to come. Doing so will help to support the knowledge and experience offered by the discipline, commitment, and dedication it takes to be a Historically Black College & University student.
Fans and alumni from both institutions will be hosted in Mobile for the love of the game, the passion for their team, the fellowship of the alumni, and the untapped fun of this flavorful city.
The 3rd Annual Gulf Coast Challenge is March 13, 2021!
       VS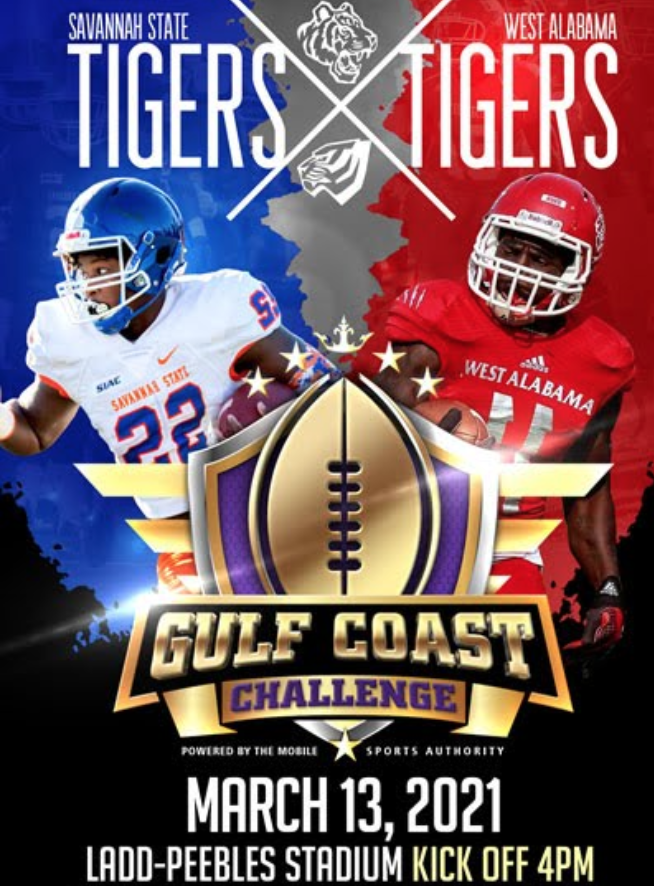 Highlights from the 2nd Annual Gulf Coast Challenge are Below