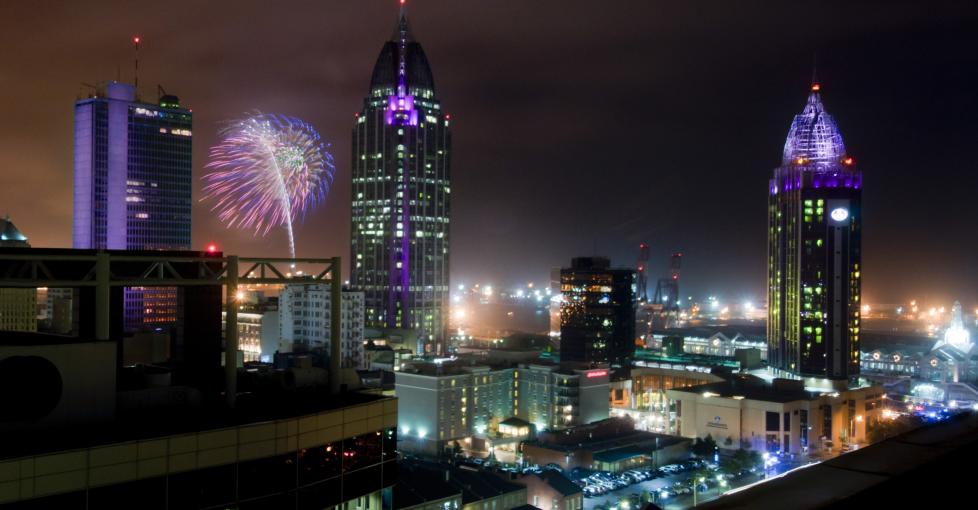 In Mobile, we love a MoonPie.  We love to eat it, throw it and drop it.
And, we especially love to drop it.
Every New Year's Eve, a giant MoonPie drops from the RSA Trustmark Building to ring in the upcoming year!
But, that's not the only thing that happens in Mobile on NYE.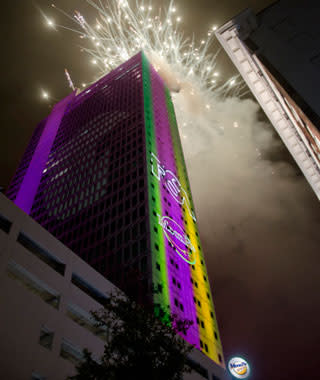 Alongside the MoonPie drop is a street party that you don't want to miss! We'll be starting the party off by having Round 1 of the College Football Playoffs playing on a big screen on the main stage at 7PM.
We take football very seriously. 
At 9:45PM, we're cutting into something you probably haven't seen before - the world's largest MoonPie Cake.
Once we have all gotten a little sugar rush, it's time to walk it off.  We're all joining in on a Second Line Parade at 10:15PM,  led by the Excelsior Band, down Royal Street. We'll end at the main stage off of Bienville Square where a concert awaits!
At 11PM -- EN VOGUE TAKES THE STAGE to make all of our 90's dreams come true!  The R&B group has won seven MTV Video Music Awards, three Soul Train Awards, two American Music Awards, and received seven Grammy nominations. And, they are ready to put on a show for us!
Then, the big show. The MoonPie Drop at midnight followed by a laser and light show over Downtown Mobile!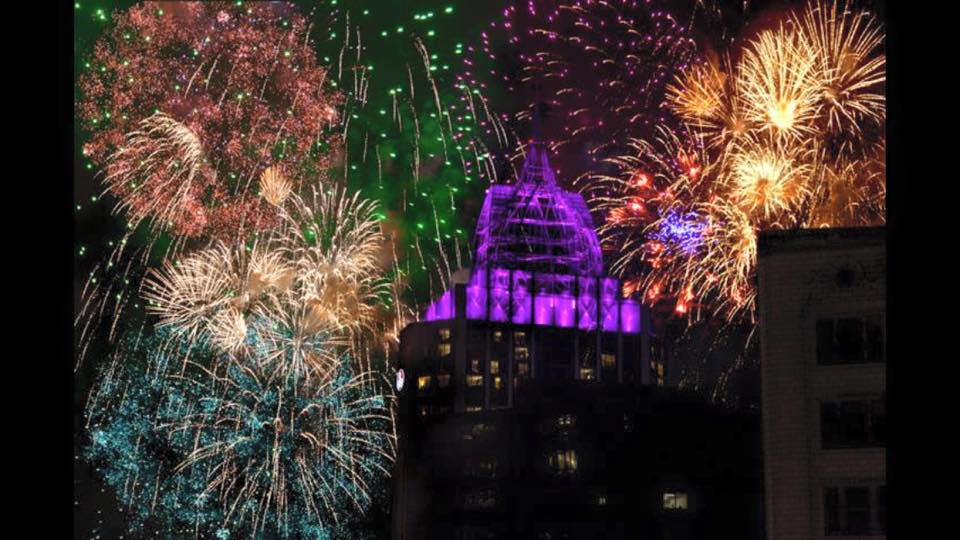 2015 has been a wonderful year -- but we have a good feeling about 2016. We hope you can be there to help us ring it in!
-Visit Mobile 
For all the details ---www.mobilenewyear.com