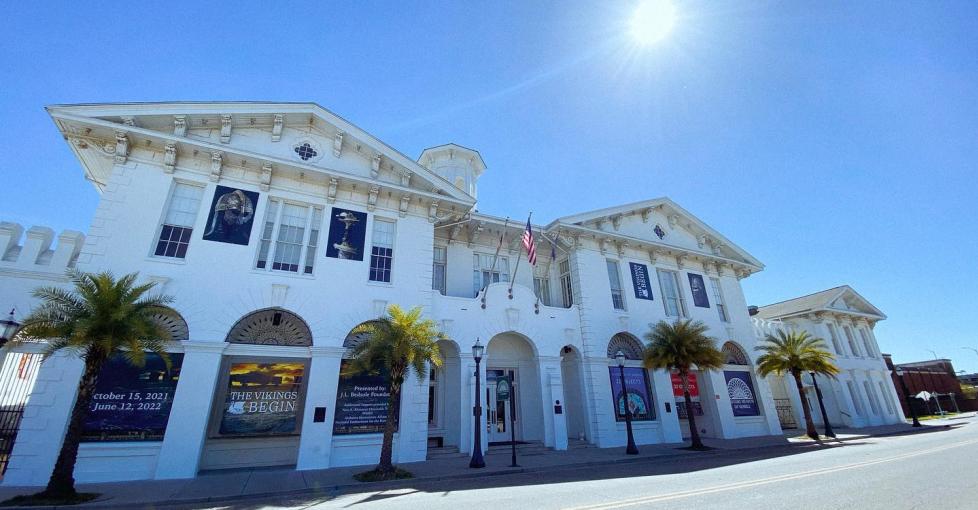 Our museums and attractions are great year round- but this spring and summer are lined up with great exhibits! From the Mobile Museum of Art to the Exploreum Science Center, there's something for everyone this season. Check out these special exhibits below!
Discover an enchanted forest filled with friendly creatures, colorful birds and flowers, and even secret hideaways where surprises lie. Climb into the treehouse to see the forest from a different perspective! 
 
Ends April 22, 2023
Dressing the Abbey weaves fashion, history, and popular culture into an exhibition featuring the wardrobe from popular show Downton Abbey. From rich country tweeds, to sumptuous evening gowns, to a starched footman's livery, the textiles in this exhibition speak to a transformational moment in art, fashion, design, and history.
Ends May 14, 2023
This exhibition features artists who have defined the art world through their work that focuses largely on the themes of race, gender, sexual identity, class, and pop culture. Mark Bradford, Barkley L. Hendricks, and Glenn Ligon are the renowned African American artists featured. 
Ends May 20, 2023
What was your childhood passion? Jump roping? Baking in an Easy Bake Oven? You're sure to find it in the new Toytopia exhibit at the Exploreum! Toytopia is sure to rekindle the wonder and delight of your favorite childhood moments and where you can play all day in a world of big toys.
Spirits of the Passage: The Story of the Transatlantic Slave Trade - New traveling exhibition at GulfQuest
Ends June 21, 2023
GulfQuest invites guests to experience one of the most powerful and important exhibitions it has ever displayed. "Spirits of the Passage: The Story of the Transatlantic Slave Trade" explores the power of the human spirit through a display of nearly 150 historical objects covering more than 350 years. 
To stay up-to-date on what's happening around Mobile, visit our calendar of events.