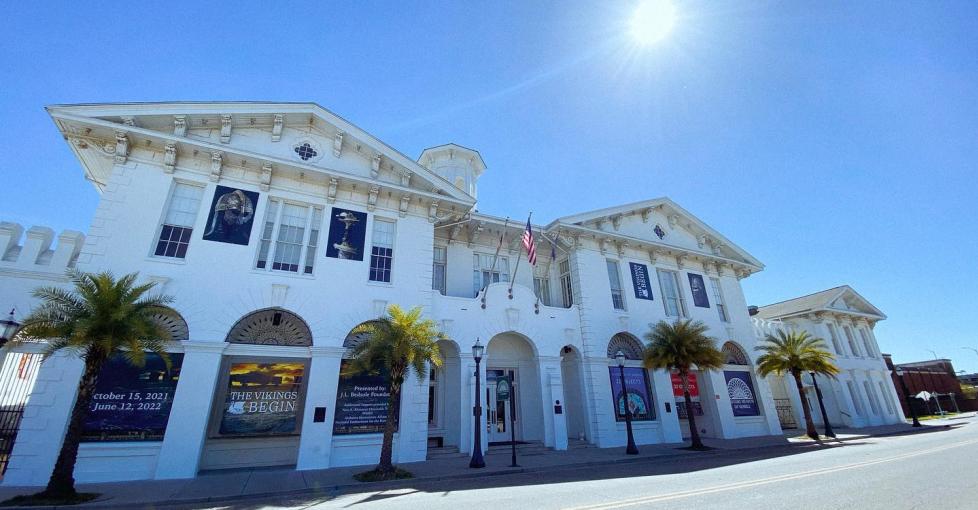 Our museums and attractions are great year round- but this spring and summer are lined up with great exhibits! From the Mobile Museum of Art to the Exploreum Science Center, there's something for everyone this season. Check out these special exhibits below!
Dates: Opens May 31, 2022
Discover an enchanted forest filled with friendly creatures, colorful birds and flowers, and even secret hideaways where surprises lie. Climb into the treehouse to see the forest from a different perspective! 
Dates: May 3, 2022 - May 14, 2023
This exhibition features artists who have defined the art world through their work that focuses largely on the themes of race, gender, sexual identity, class, and pop culture. Mark Bradford, Barkley L. Hendricks, and Glenn Ligon are the renowned African American artists featured.
Join the museum for the Makers Market & Open House on June 18  from 3:00 PM - 6:00 PM. Enjoy free admission, a makers market, music, children's art activities, food trucks, and more. 
 
Seedlings: A History of Pediatric Care at the Mobile Medical Museum
Dates: June - December 
Learn about the history of modern pediatric care from its roots! Artifacts include bottles and infant feeders, incubators, infant scales, and much more. 
The Ancestral Light Series and Communion Vessels for Africatown at the Alabama Contemporary Art Center
Dates: April 8 - July 23
Tony Bingham spent a week in 2012 with a family in Africatown. During his time, he captured images in a makeshift darkroom. Bingham returned in 2021 to the places and stories that he captured years prior. "Ancestral Light Capture reaches toward remembering and re-membering that which was, into that which is" through photographs.
Dates: June 7 - September 5
Illusions is the latest in a series of in-house created exhibits by the Exploreum Science Center. This exhibit will take a look into the world of optical, auditory, and various other types of illusions. Visitors will learn about the past, present, and future of these fascinating phenomena and how they shape our perception of reality. 
Dates: June 10 - August 27
This exhibition curated by Y. Malik Jala features the work of black artists working within the abstract in the American South. See work by Caleb Jamal Brown, Rosa P. Duffy, Jaymerson Payton, Zeke Wright Robinson, and Hasani Sahlehe. 
Bonus: 
In April visitors can expect to see Lilies, Hydrangeas, and Daisies while Cape Jasmine and Petunias take the show in May. Visit in June and July to see the Roses on full display!