Spring has sprung in Mobile, with events galore!
Take a look at these top spring events to attend.
Cotton Tail Express | March 11 - April 8
Enjoy a family-friendly steam train ride on Dame Ann to meet the Easter Bunny this holiday season! Guests will travel by train to the "Bunny Hutch" and enjoy an egg hunt, crafts, refreshments, a miniature train ride, hayrides and multiple playgrounds.  Each child will receive a basket to pick up eggs during the special Egg Hunt! 
**Must purchase tickets online. Each ticket will have a set DATE and TIME for the train ride. 
For details, or to order tickets, visit Wales West Light Railway and Resort.
Festival of Flowers | March 23-26
The 30th Annual Festival of Flowers will take place on the Providence Hospital Campus from Thursday, March 23, through Sunday, March 26. The theme is "Zen Garden" and will proudly showcase gardens of Japanese influence by Lead Designer, Dale Speetjens, of Shipshape Urban Farms. You will feel led into a new space as you enter the Tori gates and glimpse Mount Fuji in a mural created by The Nest of Mobile. Take a stroll through a tranquil bamboo forest to six locally landscaped gardens that demonstrate the historical evolution of Japanese gardening. Find balance, as you gaze at a center zen garden that represents unspoiled nature viewed differently from many focal points throughout the show amid floral geisha and warrior masks sculpted by our area's most talented designers. 
For details, or to order tickets, visit FestivalofFlowers.com.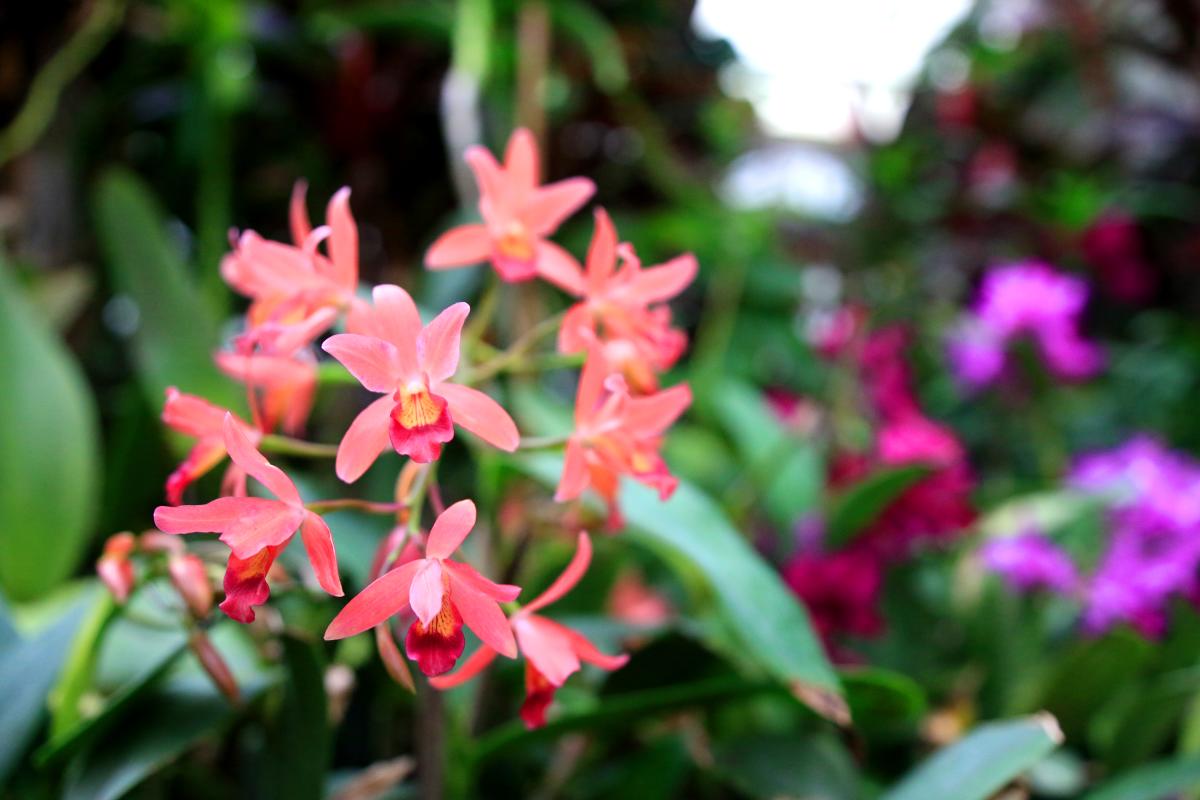 Mobile Ballet: Swan Lake | March 25-26
Mobile Ballet is bringing to the stage a new production of one of the most popular classical ballets of all time, Swan Lake. This iconic ballet is a must-see, whether you're a devoted fan or a newcomer to ballet. The Mobile Ballet's performance of Swan Lake will take place at the Mobile Civic Center Theater on Saturday, March 25, and again on Sunday, March 26. 
Reserve tickets ahead of time by visiting MobileBallet.org. 
Sip 'N Paint​ | March 29 
Celebrate Women's History Month with a special Sip 'N Paint​ event in the park, brought to you by the fine folks at Mobile Parks & Rec. Create your masterpiece in a relaxed environment with help from their staff of art instructors. You can look forward to music and relaxation while you're sipping and painting! You must be 21 or older to attend. This popular event sells out quickly, so be sure to get your tickets fast.
Registration is $30 per person and covers a 9 x 12 canvas and all painting supplies
This event takes place in Downtown Mobile in Mardi Gras Park on March 29th from 6:00 to 9:00 P.M.
For more details, or to order tickets, visit CityofMobile.org.
SouthSounds Music Festival | March 20- April 2
South Sounds Music & Arts Fest returns to downtown Mobile Thursday, March 30th - Sunday, April 2nd to once again showcase some of the very best regional southern talent. 
To learn more, visit Southsoundsmusicfest.com.
Easter Egg Hunt on the Great Lawn | April 1
Hop on down to Bellingrath for a morning of "eggstra" special Easter fun at the Bellingrath Gardens and Home annual Easter Egg Hunt! Thousands of Easter eggs will be scattered across the Great Lawn for children to collect, and there will be plenty of candy and treats for little ones to fill their Easter baskets. Plan to arrive at least 30 minutes prior to allow plenty of time to walk from the Entrance Building to the Great Lawn.
Make sure to bring your own basket or bag to collect eggs and treats. 
You can also look forward to a special breakfast with the Easter bunny from 9:00 A.M. to 1:00 P.M. 
Spring Fling | April 8
Join the City of Mobile in celebrating the annual Spring Fling! Find FREE family fun with tons of all-day activities to explore, which include Easter Bunny photos, Easter egg hunts, face painting, a petting zoo, inflatable bounce houses, music, and more.
The first Easter egg hunt will begin at 11:00 A.M. and will be separated by age group. Eggs will drop from the ladder of a firetruck before each hunt! 
To learn more, visit CityofMobile.org.
Easter Sunrise Service | April 9
Celebrate Easter Sunday at the annual Sunrise Easter Service on the grounds of Battleship Memorial Park. The service is conducted by Government Street Baptist Church. All denominations are welcomed to attend. The event is free of charge and the public is invited. 
Kites Over Mobile | April 15-16
Mobile Parks and Recreation is hosting the 3rd Annual Kites Over Mobile Event! You can bring your kites, chairs, and blankets to enjoy a picnic while watching the high-flying fun. 
Kites will be for sale onsite or you can bring your own!
Roll Mobile | May 12
Once again, the City of Mobile will be closing the streets and turning Bienville Square into a giant roller rink from 6:00 to 9:00 P.M.! Skate around the park to lights, a live DJ, and yes, maybe even the hokey-pokey! 
Tell your friends and family to dust off their skates or bring a chair to watch the excitement. This event is FREE and fun for all ages!
To learn more, visit CityofMobile.org.