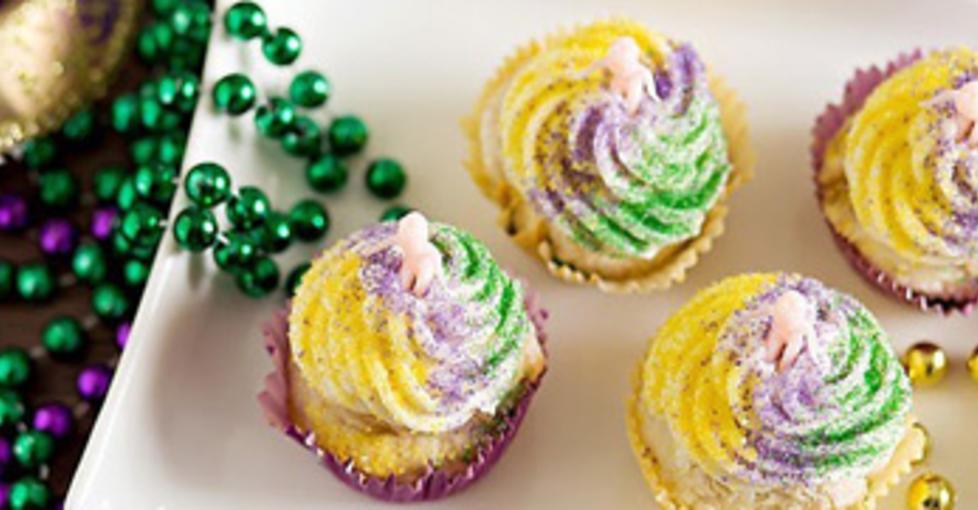 King Cakes are a special part of the Mobile Mardi Gras tradition … often described as a brioche rather than an actual cake, with just the perfect amount of cinnamon. 
Watch out before you bite into a King Cake, there may be a tiny baby in your piece; if you get it, the next King Cake is on you!  
In Mobile, King Cake comes in many forms including cocktails (yes, we said cocktails) ice cream, honey butter and so much more. Take a look at a few places to get your King Cake fix in Mobile!
King Cakes (Traditional and not-so-traditional!)
King Cake Coffee Drinks
King Cake Bushwacker
King Cake Ice Cream
King Cake Baklava
King Cake Honey Butter
Looking for a way to try several of these in the same place? Join the fun at the 4th annual Mobile King Cake-Off on Feb. 4, 2022, at The Temple, located in the heart of downtown Mobile. Local bakeries, eateries, and grocery stores will compete to see who has the tastiest King Cake and King Cake-Inspired Treat on the Gulf Coast. This family-friendly event will feature live music, local vendors, kids' activities, specialty cocktails, King Cake tastings, and more!
Be sure to tag #MobileMardiGras and #VisitMobile in all of your King Cake tasting photos. Laissez les bons temps rouler!
Featured Image: Bake My Day