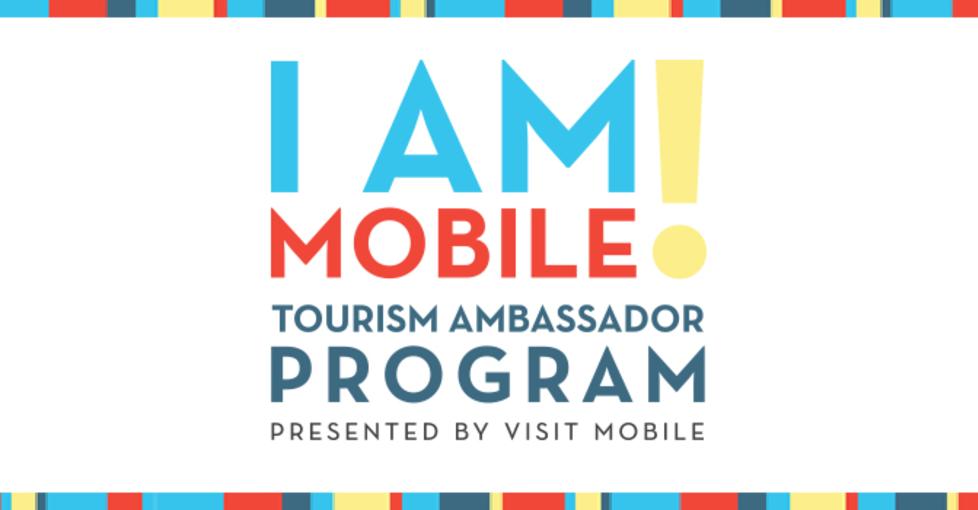 We make no secrets about how awesome Mobilians are.  There is just something really special about citizens who love their community and celebrate it every chance they get.
Case in point: Visit Mobile's newest initiative - the I Am Mobile! Tourism Ambassador Program. Through the program, attendees will become certified ambassadors for the city of Mobile and be an integral part of improving the visitor experience.   We launched the program on June 7 and within three and a half hours, we had to put the message you see below on our website because it was sold out. SOLD OUT.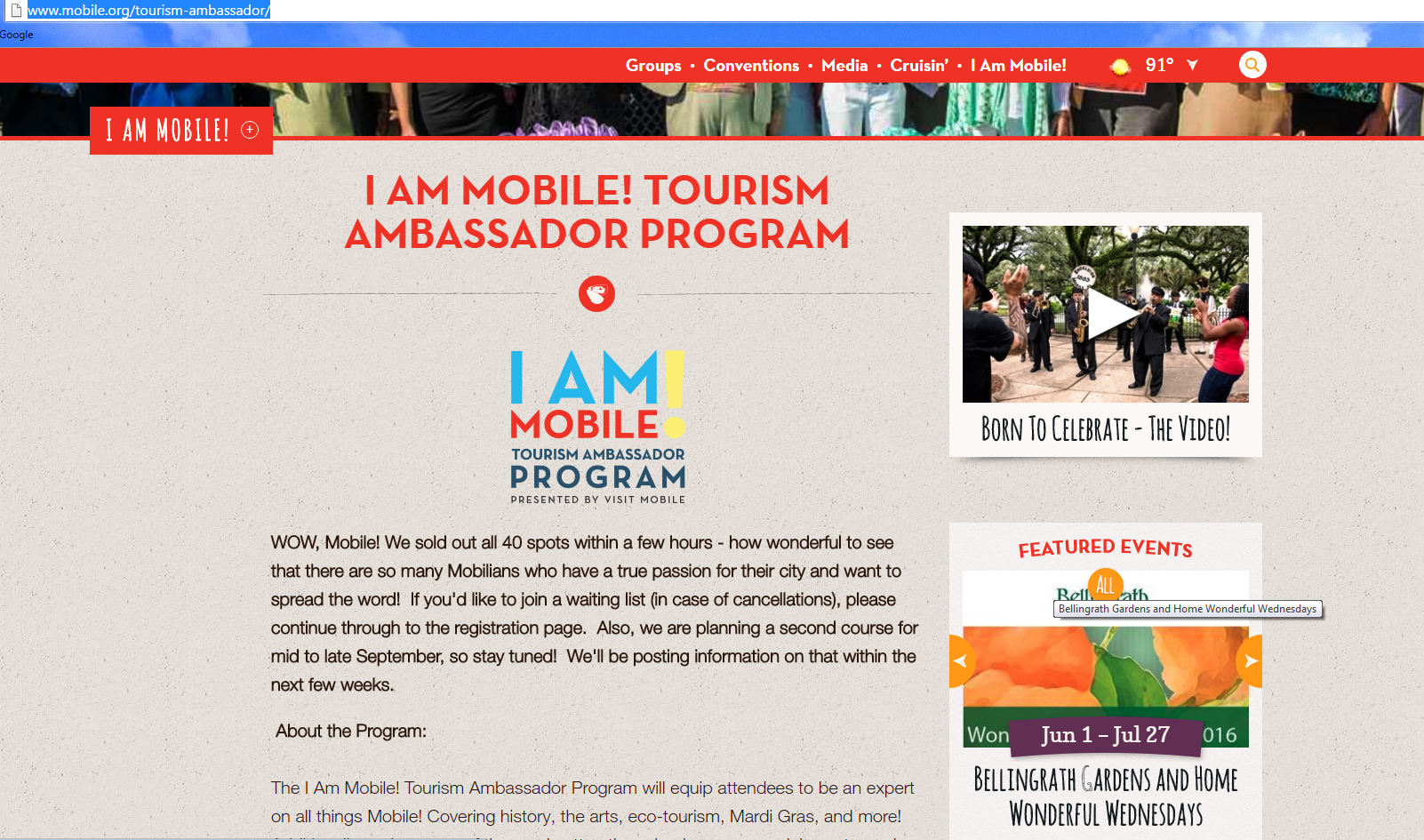 Attendees will take a six-week course learning about all things Mobile and will then be ready to put their certification to the test. They'll be leading tours, arming our Carnival Cruise passengers with activities to do in Mobile and talking to visitors who are attending local conventions. And, get this-- they are volunteering to do it!
Our hats are off to you, Mobilians. We thank you for joining us to ensure our visitors have the best experiences. We celebrate you for always celebrating Mobile!
-Visit Mobile
*For information on the I Am Mobile! Tourism Ambassador Program visit,  http://www.mobile.org/tourism-ambassador/