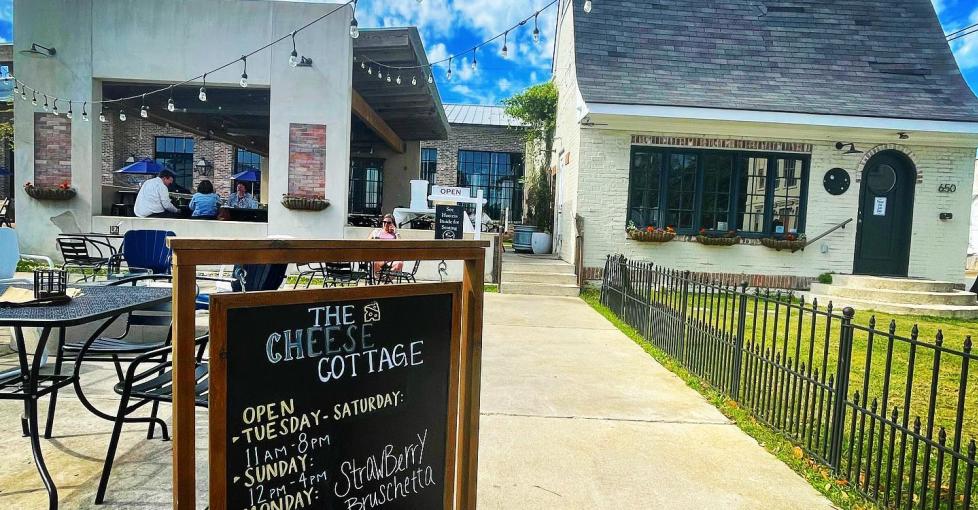 We know it, you know it - half of the fun of traveling somewhere is trying all the yummy food! From bakeries to sit down restaurants, Mobile is home to many yummy eats for our Gluten Free friends. 
Top Chef Alum, Jim Smith features regional cuisines and a fresh take on Southern classics. He prioritizes using fresh produce and seafood. A must try when visiting the Port City! 
The Noble South specializes in farm to table dishes - the menu is ever changing because they only serve the freshest ingredients from local farmers. Stop by for brunch, lunch, or dinner - seriously, all the menus are delicious! 
Cheese please! By partnering with local farms and creameries, the Cheese Cottage is able to source the best cheese and ingredients. Order a cheese board to try a bit of all of it! 
Roosters serves up fresh, fast, and delicious Latin American food. Try the Paleo plate for a fresh treat for your taste buds. Make sure to order a delicious margarita too! 
Let's get to shucking! This restaurant has been serving oysters for over 80 years. Sit back, relax, and experience true unmistakably southern delights. 
Have your bread and eat it too! Guncle's Gluten Free bakery specializes in all things gluten free. Try their delicious homemade bread or grab some cinnamon rolls for a sweet treat. We're drooling just thinking about it! 
From sweet treats to delicious eats, we have something for everyone in Mobile! Know of somewhere else serving up gluten free eats? Let us know! Click here to discover a full list of restaurants in the Port City.