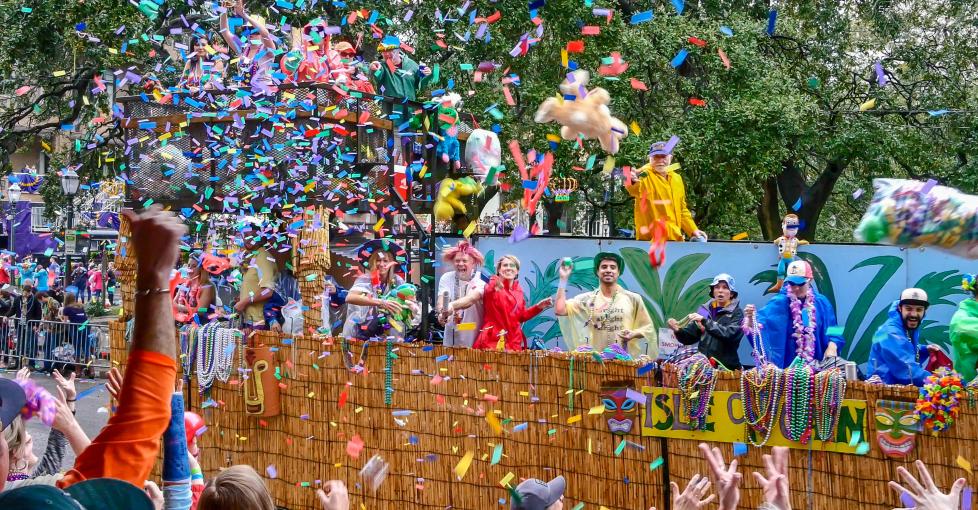 This National Travel and Tourism Week (NTTW), there is more reason than ever to celebrate the collective strength and promising future of the U.S. travel and tourism industry. 
That's why here in Mobile we are using NTTW to recognize the contributions of the U.S. travel industry and how we will grow a more dynamic, innovative, sustainable and inclusive future. 
The Future of Travel is America's Original Mardi Gras - celebrated only in Mobile! 
The pandemic might have stalled the parades in 2021 but it sure did not stall the fun. Mobilians knew the celebrations must go on - so that's when the Mobile Porch Parade came to life. Locals joined together to decorate their front porches, stoops, yards, you name it! These homes were then added to a map so locals and visitors could celebrate the season safely. The parades were able to roll in 2022, but that didn't stop this new celebration from continuing.
The Future of Travel is finding creative ways to keep the party going!
From thinking outside the box to creating a space for everyone, Mobile's Mardi Gras is preparing for the future.
The Future of Travel is letting the good times roll!
For more information about Mardi Gras, click here.