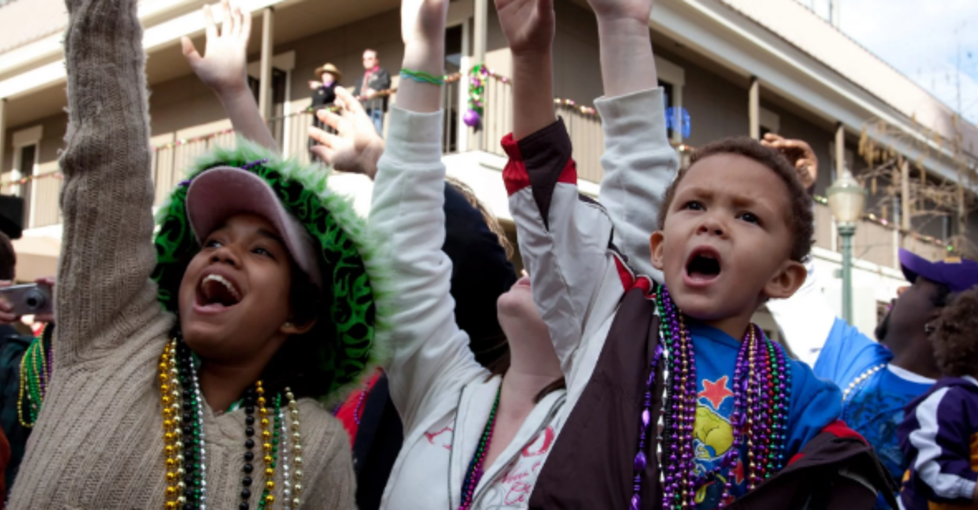 Valerie Fraser Luesse
We usually associate Mardi Gras with New Orleans and all the parade revelry in the French Quarter and Uptown. But the oldest carnival celebration as we know it—parades, masked balls, kings and queens, and mystic societies—happened in Mobile, Alabama.
Like Louisiana, the Gulf Coast of Mississippi and Alabama got a heavy dose of French culture from early explorers. All along the coast, you'll see streets and towns named after French brothers Pierre Le Moyne Sieur d'Iberville and Jean-Baptiste Le Moyne de Bienville, sent to America to locate the mouth of the Mississippi and guard French territory against interference from the Brits and the Spanish. The brothers landed at what is now Plaquemines Parish, Louisiana, in 1699 the day before Mardi Gras—a longstanding celebration in France—and Pierre named the spot Point du Mardi Gras. Some say this was the very first observance of Mardi Gras in America, although it would have been a small crew (no krewes) of Frenchmen raising a glass to Fat Tuesday.
Mobile Mardi Gras was first celebrated in 1703. But things really got crankin' in 1831, when a tipsy cotton broker tied some cowbells to a rake that had just hit him over the head . . .