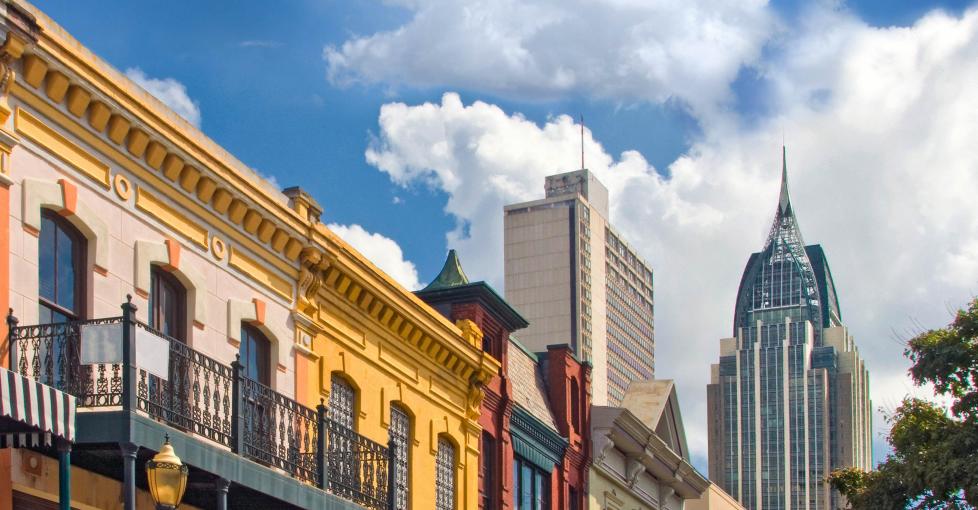 The oldest city in Alabama, Mobile is a melange of French, Spanish, British, Creole and African cultures and where Mardi Gras was first celebrated in the U.S. courtesy of Pierre and Jean-Baptiste Le Moyne. The Montreal-born brothers brought the French tradition with them in 1703 when they were governors of French Louisiana, which at that time included Alabama.
During February, Mardi Gras is a city-wide fete with parades and performances by The Excelsior Band; a 10-piece marching brass band celebrating its 140th birthday this year. Beyond the high rises and highways of pricier sun destinations, Canadians are Mobile's number one international market. To-dos include fishing, kayaking, exploring the African-American Heritage trail and golfing on 10 courses. A fun foodie city, take your pick from grits and barbecue to seafood so fresh it's still angry.
Honoring History
Where Black History Month is recognized year-round, Mobile is where the Netflix documentary Descendant was filmed. Under the cover of night in the summer of 1860, a ship carrying 110 African captives slipped into Mobile Bay. The Clotilda, the last known slave ship to arrive in the U.S., made the illegal voyage from West Africa 52 years after the international slave trade was outlawed. When domestic slavery was abolished in 1865, survivors established Africatown, a community of freed Americans.
First published by The Suburban. Read full article here.