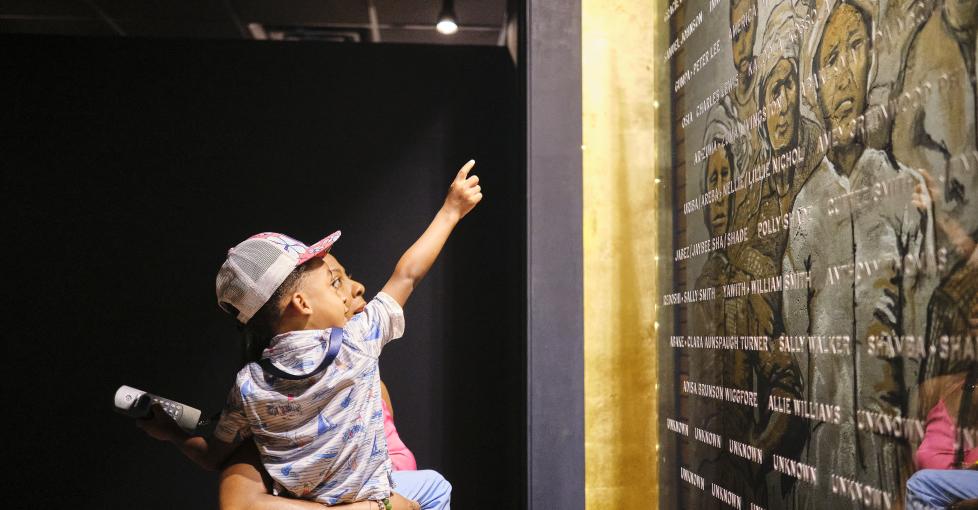 This New Museum Honors the 110 People on Board
The Clotilda, the last known U.S. slave ship, arrived in Mobile, Alabama, in 1860 with 110 enslaved people. Travel journalist Natalie Preddie visits and reports on the opening of "Clotilda: The Exhibition" at the Africatown Heritage House. The legend of The Clotilda, the last-known U.S. slave ship, shaped Africatown long before "Clotilda: The Exhibition" opened in Mobile, Alabama's Africatown Heritage House this past summer. From Zora Neale Hurston's "Barracoon: The Story of The Last Black Cargo," which is the biography of a Clotilda survivor, to Bob Marley's song "Buffalo Soldier," lore of the last 110 African slaves on board has haunted Mobile, Alabama, since the ship's arrival 143 years ago. 
For many years, the existence of this fateful vessel was denied, but in 2019, remnants were found in Mobile Bay and are now displayed in a pH balanced display water tank inside Africatown Heritage House. The story of those aboard The Clotilda is one of resilience and determination — and it is finally being told. 
I first heard about The Clotilda during a road trip through Alabama. I travelled through historic Africatown, a hub of African American glory, the home of many Major League Baseball players, politicians, and cultural icons in the 1950s and 1960s. What I heard were heartbreaking tales of racism, forced eviction, and misrepresentation. I met numerous former residents of Africatown who had stories of a thriving community, all of which could trace their lineage to Africans who were brought to Mobile on The Clotilda. I can feel the intense need to share the story of The Clotilda, Africatown, and the descendants of this community. And now, that story is told through this exhibit at the African Heritage House.
First published by Travel + Leisure. Read the full story here.