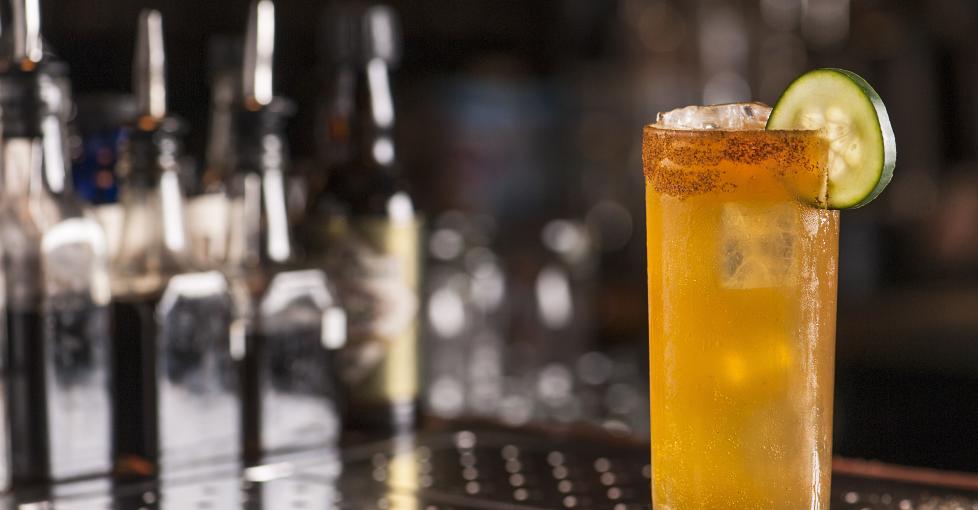 Cheers from Mobile! Our beautiful LoDa District makes the perfect backdrop for your cocktail crawl while visiting. What are you waiting for? Enjoy these cocktails and more while strolling through our vibrant entertainment district!
El Papi
Casa Margarita — The housemade sour mix will be the reason this margarita is your new favorite! 

POST
Nap In The Valley — While the name is a bit misleading, we promise you will not want to take a nap in the valley after you enjoy this refreshing peach-infused cocktail. 

Dauphin Street Blues Company
Black & Blue — Mobile's most famous frozen cocktail … it's a must try! 

SOCU Southern Kitchen & Oyster Bar
Louiboutini — Known for their soulful food, SOCU's cocktails are just as delicious! This combination of Grey Goose, fresh raspberry puree and lime is a solid choice for your crawl. 

LoDa Bier Garten
Not all cocktails have to include liquor, right? (At Least, that's what we think in Mobile!) You're sure to love the 100+ on-draft beer selections from LoDa Bier Garten! From ales and ciders, to domestic and imported, they have a crazy impressive selection of delicious beers.

Firehouse Wine Bar & Sop
The perfect way to explore your likings is through a wine flight. From various corners of the earth, Firehouse has weekly tastings that feature a variety of wines to whet your pallet! 

The Haberdasher 
Jerk Store — Spice up your crawl with this refreshing cocktail … the flavors of cucumber and jalapeño just work perfectly together! 

Squid Ink Eclectic Eats & Drinks
Bienville Bitter — Rittenhouse rye, rose-infused vermouth, luxardo maraschino, campari and lemon … just let that sink in for a moment. 

Las Floriditas
La Bodeguita — Mobile's best mojito can be found at our Cuban-themed speakeasy. Psst… no password, no entry … so be sure to find it before you go!  

Royal Street Tavern
Re-fashioned — Your almost Old Fashioned with a twist … and an ice cube filled with cherries and orange peels! 
---
Visit Mobile is committed to ensuring that our visitors Enjoy Mobile With Confidence. We are excited to welcome you back and hope you will visit us when the time is right for you!