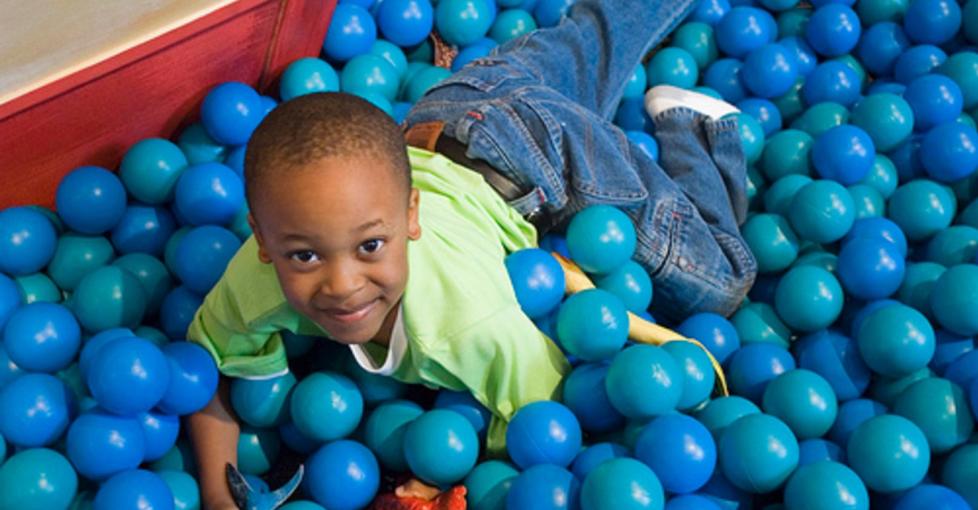 Can it really be that summer vacation is almost over? As a mom of four (ages 16, 10, 6, and 3), I'm always looking for creative ways to fill our days at the end of summer break. The camps are closed and we're getting ready for school to start, so what is there to do? Plenty! 
Here are some great options in Mobile, Alabama if you are looking to ditch the screens and fill your day with fun. 
A great weekday excursion for our crew involves heading to the Gulf Coast Exploreum for science fun and adventure. Take it from me - a family membership to the Exploreum is worth every penny! It's perfect for rainy days or days when it's just too hot for a trip to the park. With their rotating exhibits and Digital Dome features, it makes for an exciting trip each time.
We love exploring the outdoors in Mobile! A trusted go-to with kids are many of the great parks we have around Mobile (we're partial to Medal of Honor, though!). To get out of the heat, I also recommend checking out the Glenn Sebastian Nature Trails at the University of South Alabama. It's the perfect way to get your kids off the screens and exploring the outdoors with little complaints. We always make sure to explore parts of the USA campus, like the Moulton Bell Tower, before heading home.
If you're outside with kids, you know it doesn't take long for everyone to get hot! We found the best "cool down" solution recently - MOB Sno. They serve up the lightest, fluffiest shaved ice and their flavor selection is out of this world. You can't end your summer without stopping by for one - or incorporating it into your weekend treats! Follow their Facebook page for location and hours. Take yours to-go and stroll down the Avenue of the Oaks at Spring Hill College while you're nearby!
There are so many great things Mobile has to offer, I could go on for days! Since I don't have that kind of time, here are a few other ideas to add to your list:
● History Museum of Mobile - learn about Mobile and explore this museum for free on the first Sunday of every month.
● LoDA ArtWalk - this free arts event is on the first Friday of every month. Be sure to get downtown early so you can get a great LoDa meal before checking out the galleries and vendors.
● Mobile Carnival Museum - a MUST if you haven't been. The kids love seeing the old Mardi Gras costumes and learning the history behind their favorite holiday. Their rotating exhibits always make it worth a re-visit! 
● USS Alabama - there are many options for a "battleship trip!" You can explore it all or take a quick trip to explore the tanks and planes - with plenty of open space for running and playing!
End summer break with a beach trip! One of our favorite places to go is Dauphin Island. We load up our snacks and head out early to beat the heat. A great spot for all ages is on the West End, where you can grab some big waves OR lounge on the bay side with no waves. We also enjoy setting up at the beach behind Pirates Bar & Grill, where we can purchase lunch or pay a little extra to cool off in the pool. And we can't forget to stop at Gloria's Produce on the way home for some roadside vegetables or boiled peanuts!
Dauphin Island Sea Lab & Estuarium was on our summer bucket list this year, so we're making our first trip as a family before school starts. The ticket price for ages 5-18 is just $6, so it's a trip that also doesn't break the bank! Be sure to buy your tickets in advance and plan to go during their hours, Monday - Sunday, 9 a.m. to 5 p.m.
I hope you and your crew enjoy exploring Mobile as much as we do. There are so many other places we could write about - but I'll just have to save that for next time!