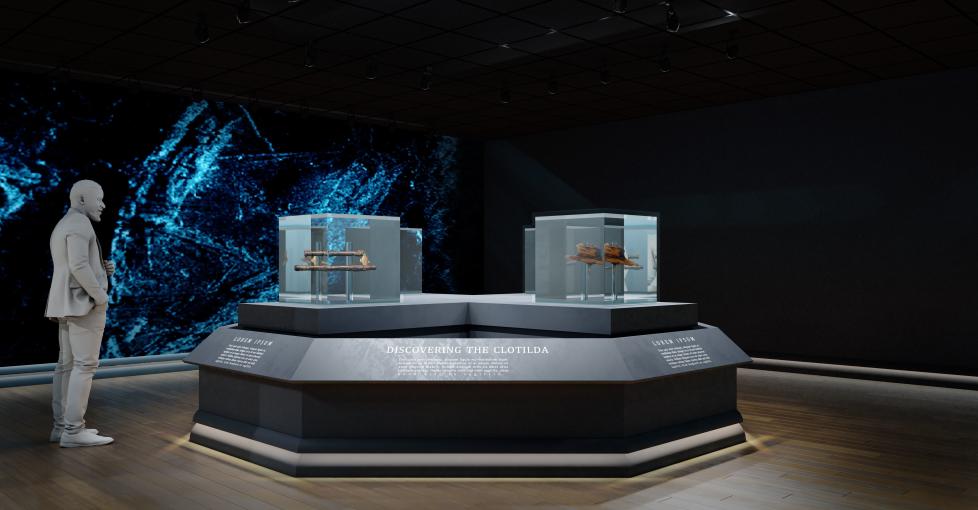 A terrible, cruel part of U.S. history will become better known this summer when the Africatown Heritage House opens to the public in Mobile, Alabama.
The 5,000-square-foot house will be a museum that memorializes the 110 survivors of the Clotilda, the last slave ship to arrive in the United States. Many of the 110 captive Africans (more commonly called "survivors") later founded Africatown, a small Mobile neighborhood north of the city on a hill by the Mobile River. 
The Africatown Heritage House was built by the Mobile County Commission and is a collaborative project with the Alabama Historical Commission, the History Museum of Mobile and other local organizations.
The museum is scheduled to open July 8, a date called "The Landing" by descendants of the Clotilda's survivors. The survivors arrived on American soil against their will on July 8, 1860.
The opening of the Africatown Heritage House will follow the Feb. 3 dedication of The Memory Keeper sculpture in the house's Memorial Garden. Artists Charles Smith, who works in clay, and Frank Ledbetter, who works in metal, collaborated to create the stainless steel 9-foot-tall sculpture featuring marine animals common to both Alabama and West Africa.
The Clotilda exhibition within the museum will be "especially focused on the people — their individuality, their perseverance and the extraordinary community they established," says Meg Fowler, the director of the History Museum of Mobile. "It will introduce the world to 110 remarkable men, women and children, from their beginnings in West Africa, to their enslavement, to their building the community of Africatown. Their stories will be shared through a combination of interpretive text panels, documents and artifacts, including some pieces of the sunken ship scientifically verified to be the Clotilda."
Mobile County Commissioner Merceria Ludgood, who represents a district that includes Africatown, says The Memory Keeper sculpture and the Clotilda exhibition "allow us to share the important story of this community through art, experience and information."
Numerous people "spent lifetimes keeping the Africatown story alive, with much of that work done in difficult times when their history was diminished or even treated like a myth." Ludgood says. "It is important, because it's emblematic of the thousands of unnamed ships that traversed the Middle Passage with human cargo intended for enslavement and the millions of resulting stories that remain untold."
The Africatown Heritage House will be open Tuesday-Saturday. The exhibition will have limited capacity, so tickets should be purchased in advance, Visit Mobile Alabama says. Tickets will likely become available online in early summer.
First published by Forbes. Read the full article here.