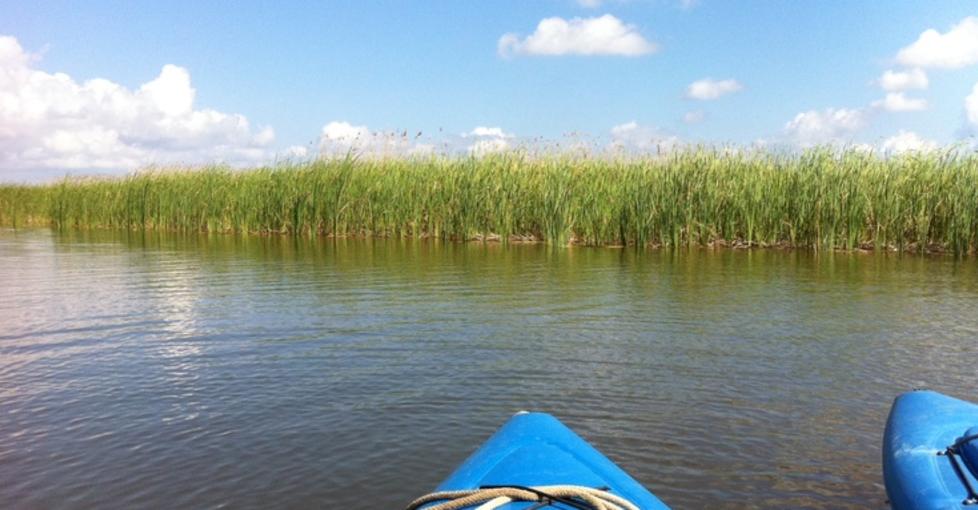 Whether you kayak on the bay or the river, kayaking is a big 'thing' in Mobile. If a leisure cruise is your preference, then a stroll along the bay is perfect. However, if you are interested in adventure, 5 Rivers Delta Safaris is your new best friend. We've rated their guided safari tours based on the type of adventure you are looking for.
For the true nature lovers:  How about kayaking through the swamps of the lower Mobile- Tensaw Delta for an adventure?  This guided kayak tour at 5 Rivers is a highly rated wildlife tour where you will go into open marsh to see alligators, bald eagles, osprey, heron and pelicans-  to name a few. You will hear about the history, geology, ecology, the many characters of the delta and see why the Mobile-Tensaw Delta is such a jewel.
For the thrill seekers: This adventure speaks to those who aren't afraid of an abundance of alligators. You will explore the alligator infested swamps, in search of Alabama's very own Champion Cypress.  A 27ft base, 100 + foot canopy, the Champion Cypress is Alabama's largest and most amazing site to behold. But it takes some guts to get there as you are likely to encounter more than just alligators but snakes, wild hogs and many other beasts of the delta. Not to mention, there is a reasonable hike through the swamp.
For the history buffs: This interpretive tour will put you in the middle of nowhere where you'll canoe, hike and do a little bit of climbing to step back in time, to a day in the life of the Native American who left us this legacy. It was approximately 800 years ago that the Native American tribes of what is now the Midwestern, Eastern, and Southeastern United States, flourished in the Mobile-Tensaw Delta.
For the gator lovers:  This tour is for those who have a big ole soft spot for alligators because you'll see them, interact with them and then eat them (yes, we said eat them.)  You'll start on a boat and then venture out on kayaks once you hit this little known paddle route that puts you right in the thick of gator country. The soon to be famous Gator Float Safari has been shown on national morning shows and is highly rated by all our visitors. So, how adventurous are you?
For all the details and information, visit 5 Rivers Delta Safaris.
-Visit Mobile
{Updated 3.7.16}