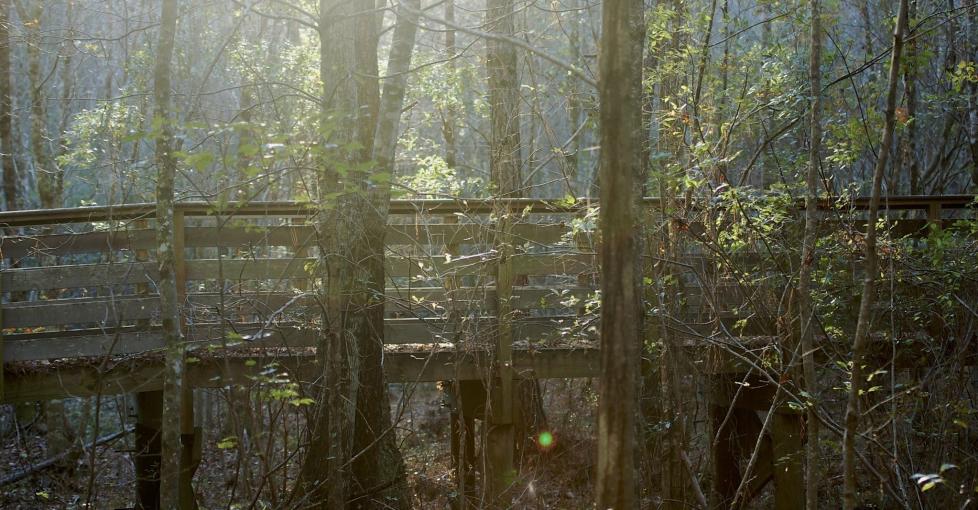 In Mobile, Fall usually means we're ready to strap on our tennis shoes and embrace the outdoors! From trails on land to trails at sea, Mobile can spark the inner outdoorsman in all of us!
Dr. Glenn Sebastian Nature Trails
For over 30 years, nature fanatics have flocked to the University of South Alabama campus to enjoy the beautiful sites along the Glenn Sebastian Nature Trails. These trails offer hikers and bikers a convenient way to experience the outdoors. Located in the heart of Mobile, these woods are a pocket of wildlife in our busy bustling city. The trail offers several different winding and marked paths all ranging around one to three miles in distance!
Visit the University of South Alabama Glenn Sebastian Trails
The Eastern Shore Trail
Stretching over 32 miles across the Mobile Bay, the Eastern Shore trail crosses paths with some of the best highlights in the area. The trail begins at the USS ALABAMA, past the Five Rivers Delta Resource Center and then takes you as far as the Eastern Shore. Whether hiking or biking, visitors can indulge in Mobile's rich history and get a taste of the city's surroundings.
Mobile-Tensaw Delta Paddle Trail
From a kayak or canoe, one can enjoy the breeze from the water and view some of the gorgeous backdrops this region has to offer without the distraction of loud motors and blaring radios. Leave the compass at home, because Mobile County ornamented the trail with clear signage to make your trip even better.  Mobile's Delta Safaris offers guided tours and rentals to visitors.
-------
By Ayla Oden