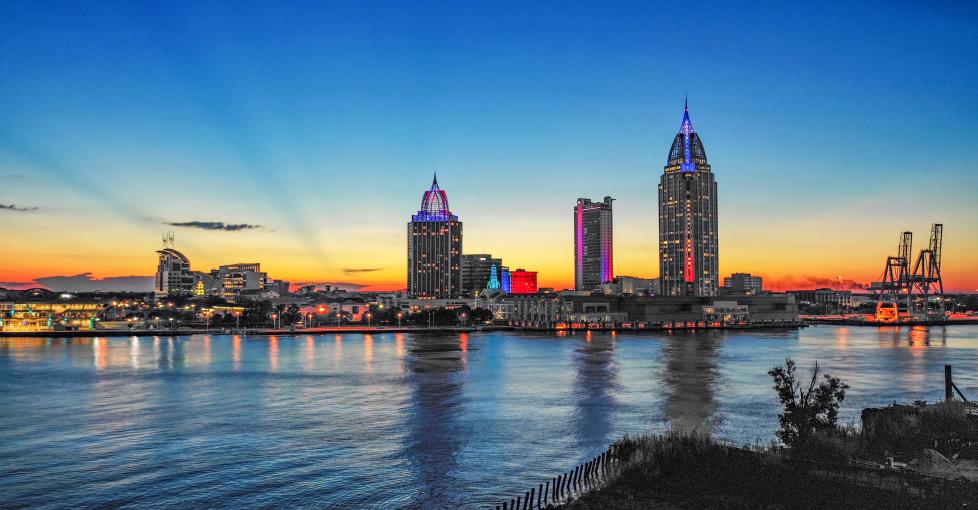 Mobile, Ala. — National Travel and Tourism Week (NTTW), the annual celebration of the contributions of the U.S. travel industry, will spotlight the critical role that travel will play in driving economic recovery efforts and building the path forward through the theme Power of Travel.
Celebrated annually the first full week in May, NTTW was created by Congress in 1983 to elevate the economic power of travel in the U.S. The 38th annual NTTW (May 2-8) arrives at an opportune moment to recognize the importance to the U.S. economy of initiating a post-pandemic travel recovery. 
"Before the pandemic, travel generated $2.6 trillion in economic output, supported 17 million American jobs and delivered a $51 billion trade surplus to the U.S. — evidence of the outsized role the industry will play in Amerca's broader economic recover," said U.S. Travel Association President and CEO Roger Dow.
Visit Mobile is saluting the power of travel by honoring Mobile's 16,000+ travel and tourism related employees to have struggled throughout the past year. The Alabama Tourism Department Economic Impact Report indicated Mobile County was down 12% in travel related jobs and declined 13% in travel related expenditures; the upside for Mobile being that this decline was much less than other major cities across the state and country. 46% of tourism revenues for the state come from the Gulf Coast region. 
"Visit Mobile is ready and eager to welcome back visitors and help drive Mobile's recovery efforts," said David Clark, President & CEO of Visit Mobile. "National Travel and Tourism Week is an opportunity to remind visitors and residents of the incredible contributions of the travel industry not just to our local economy and workforce, but to our community's identity and culture. Mobile offers so many cool things to do and experience."
To celebrate NTTW 21, Visit Mobile is hosting a #MyMobileAL Photo Contest for a chance to win a 2-night staycation. The contest, calling for people's favorite photos of Mobile, will run on both Facebook and Instagram May 2-8, 2021. 
Learn more about National Travel and Tourism Week at mobile.org/nttw.
---
Visit Mobile is an organization charged with promoting Mobile, Alabama as a tourism and convention destination worldwide. Its mission centers on attracting leisure, convention, sports and business visitors to the area. It is dedicated to maximizing the travel and tourism industry for Mobile. Visit mobile.org to learn more.