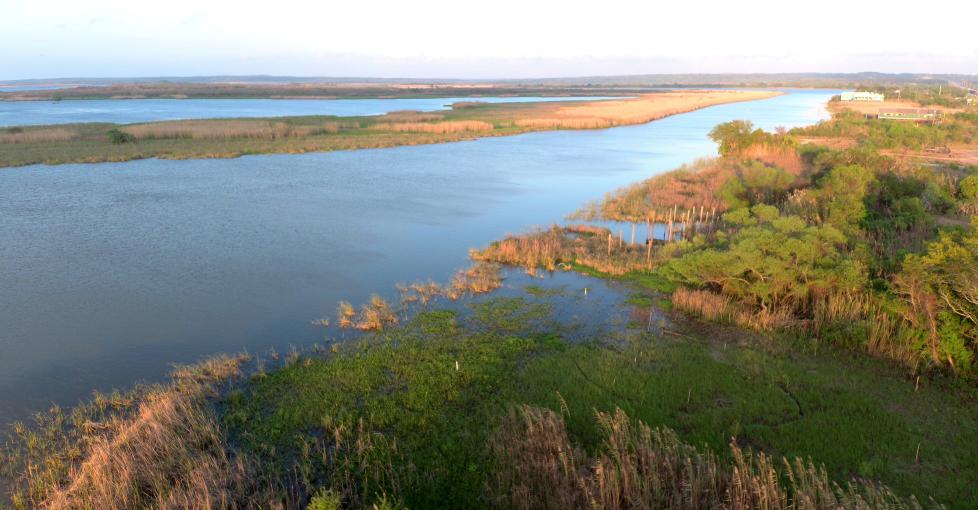 In case you didn't know, Mobile is a place with incredible scenic spaces and natural beauty.  Lucky for you, when it comes to free time in between meetings, there are plenty of outdoor escapes in Mobile.  
#1.  Cooper Riverside Park 
Located adjacent to the Mobile Convention Center is this beautiful green space overlooking the busy, yet serene Port of Mobile!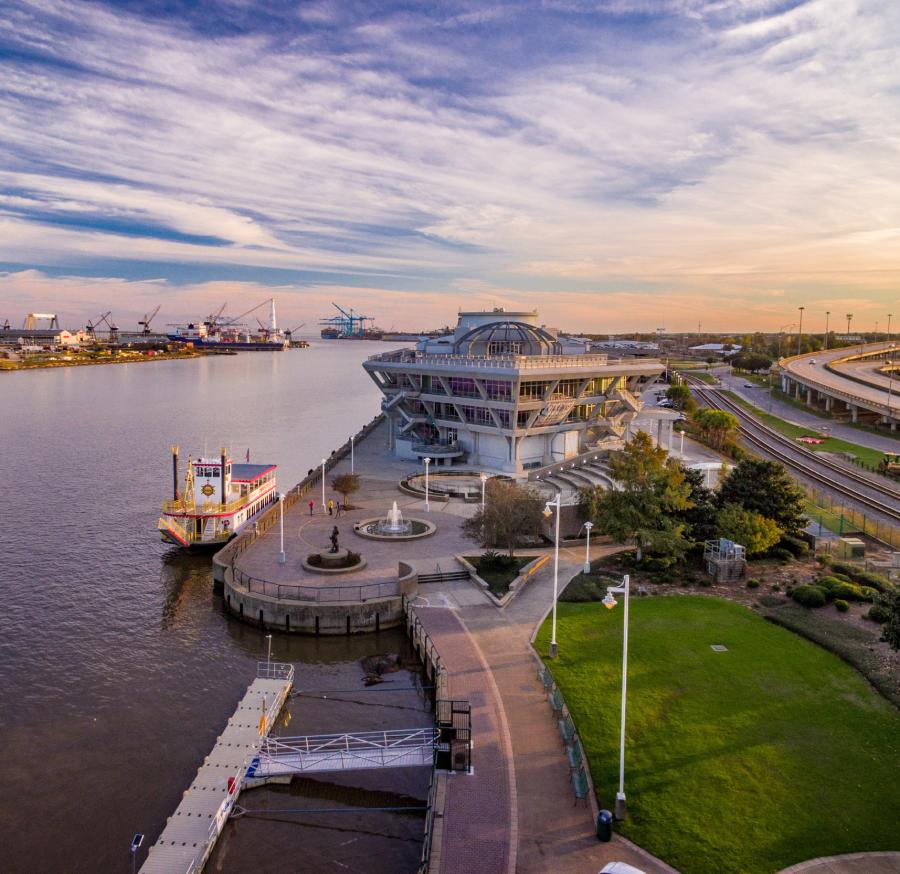 #2.  Mardi Gras Park
About a block away, you'll find even more options for outdoor sanctuaries, like Mobile's Mardi Gras Park. This colorful park pays homage to that little thing we started over 300 years ago. Hint: Mardi Gras.  Equipped with a large green space and statues that tells you a little bit about Mobile's largest celebration.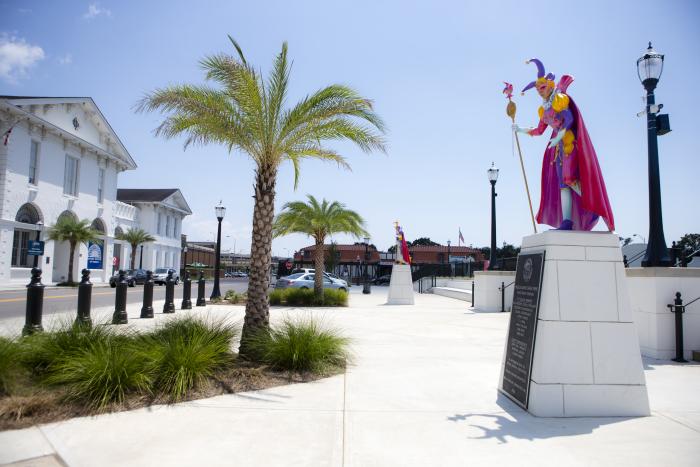 #3.  Historic Fort Conde 
While a perfect place for a glimpse into Mobile's military history, Historic Fort Conde also boasts incredible outdoor space to walk around, get some fresh air and catch this awesome view of the city.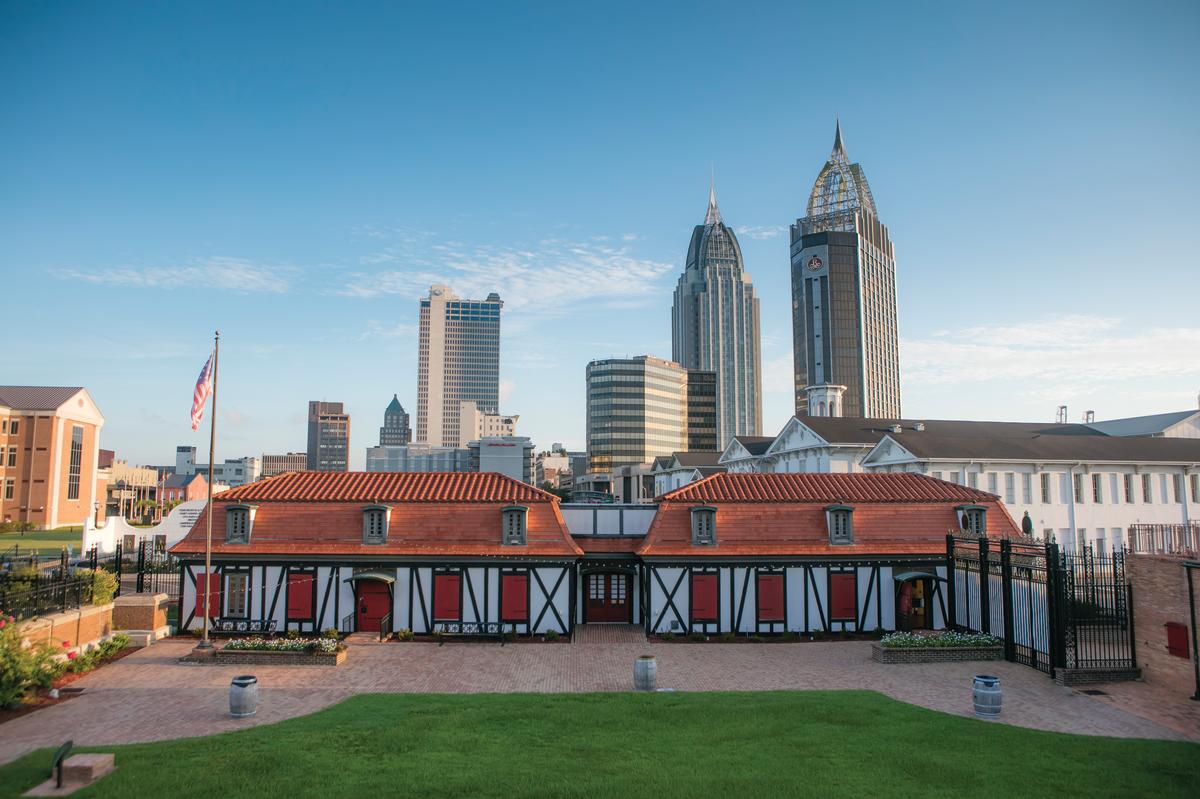 A few blocks up into the heart of Downtown Mobile, you'll find some historic spaces to experience. 
#4.  Bienville Square 
Located in the heart of Downtown Mobile, Bienville Square is a charming park that's a must-stop for visitors. Pull up a seat and enjoy this historic gem.  Local tip: Bienville Square is known for its large population of the friendliest squirrels. Trust us!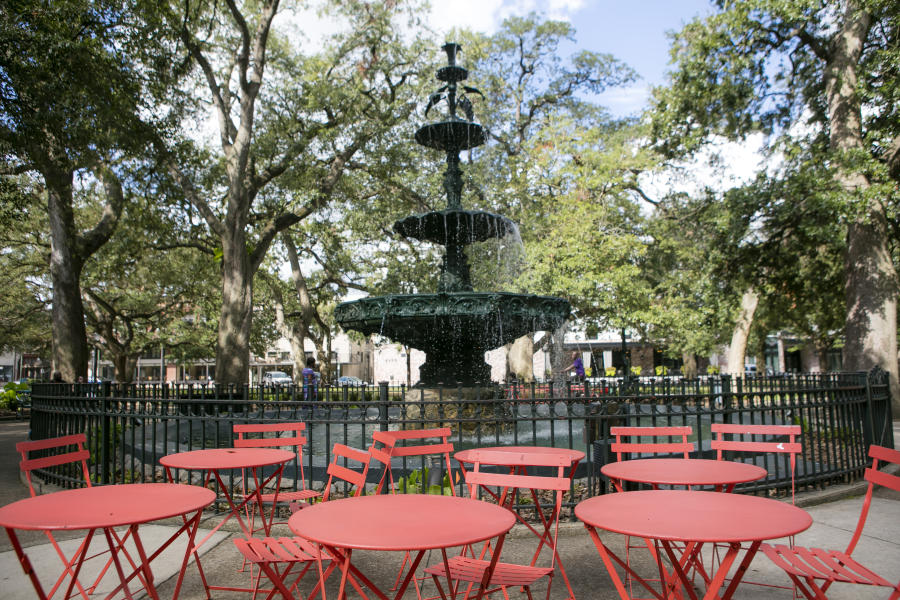 #5.  Cathedral Square 
Another popular square in Downtown Mobile is this beauty. Cathedral Square is home to a stunning cathedral that makes you think you just stepped into Europe and a green space perfect to sit, rest and feel the energy of Mobile.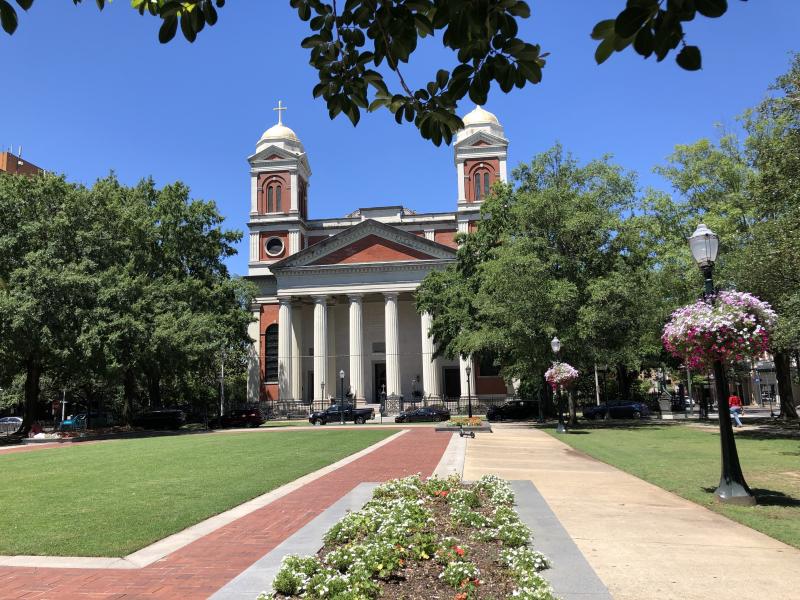 #6.  Spanish Plaza Park 
Spanish Plaza Park was created to honor Mobile's sister city, Malaga, Spain and features sculptures, statues and art showing the influence that Spain had over the area.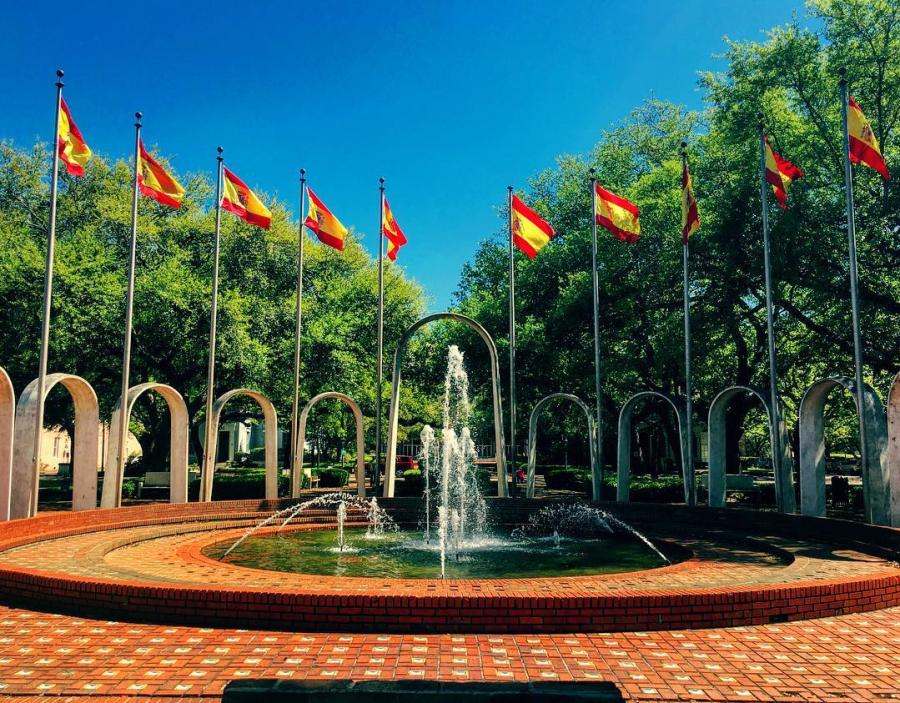 #7.   Washington Square 
This gorgeous park is located in one of Mobile's oldest historic districts, the Oakleigh Historic Garden District.  Take a walk around the quaint park or have a picnic under one of the many oak trees that canopy this adorable neighborhood park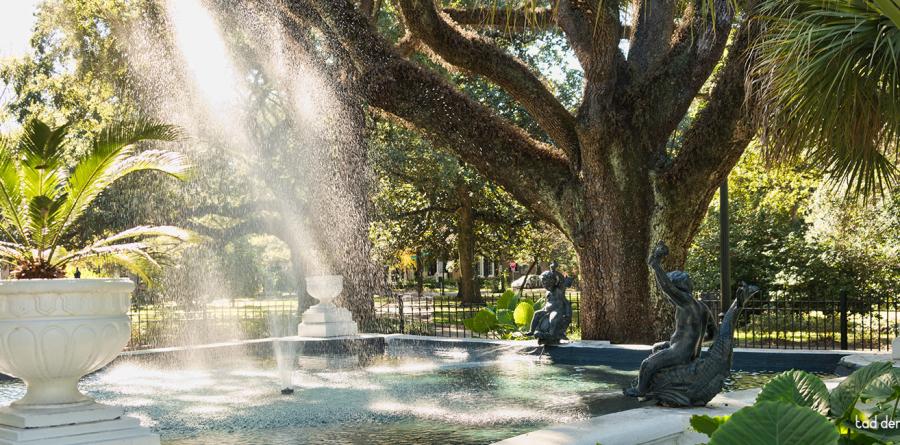 #8.  British Park 
This quiet park, located in the quaint downtown neighborhood of Church Street East Historic District, is notable for its lush greenery and for being especially dog friendly.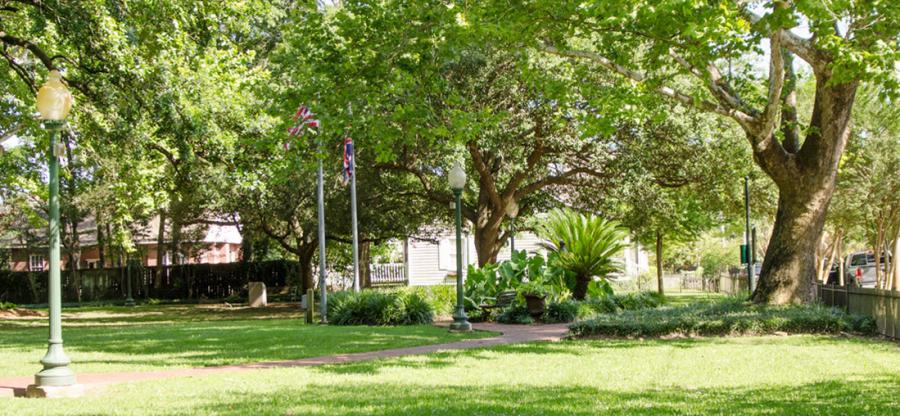 Just a quick car ride from Downtown Mobile are several more incredible outdoor escapes.
#9.  USS ALABAMA Battleship Memorial Park
Explore the grounds of the Mighty A, the WWII naval ship that is docked in Mobile Bay. The park includes a submarine, an extensive aircraft collection and a park honoring all veterans of war that you can walk through.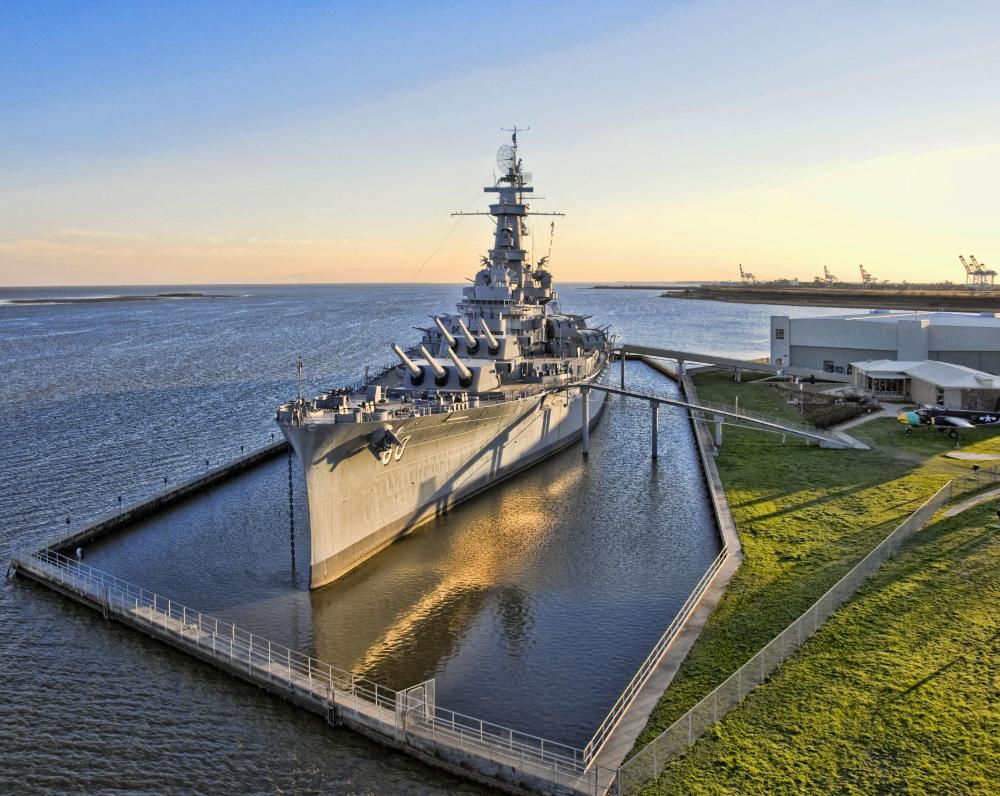 #10.   Bellingrath Gardens 
Located about 30 minutes from Downtown Mobile, but well worth the drive, is Bellingrath Gardens with 65 acres of gorgeous floral pageantry. The gardens have received numerous national awards and continues to be a top stop for Mobile visitors.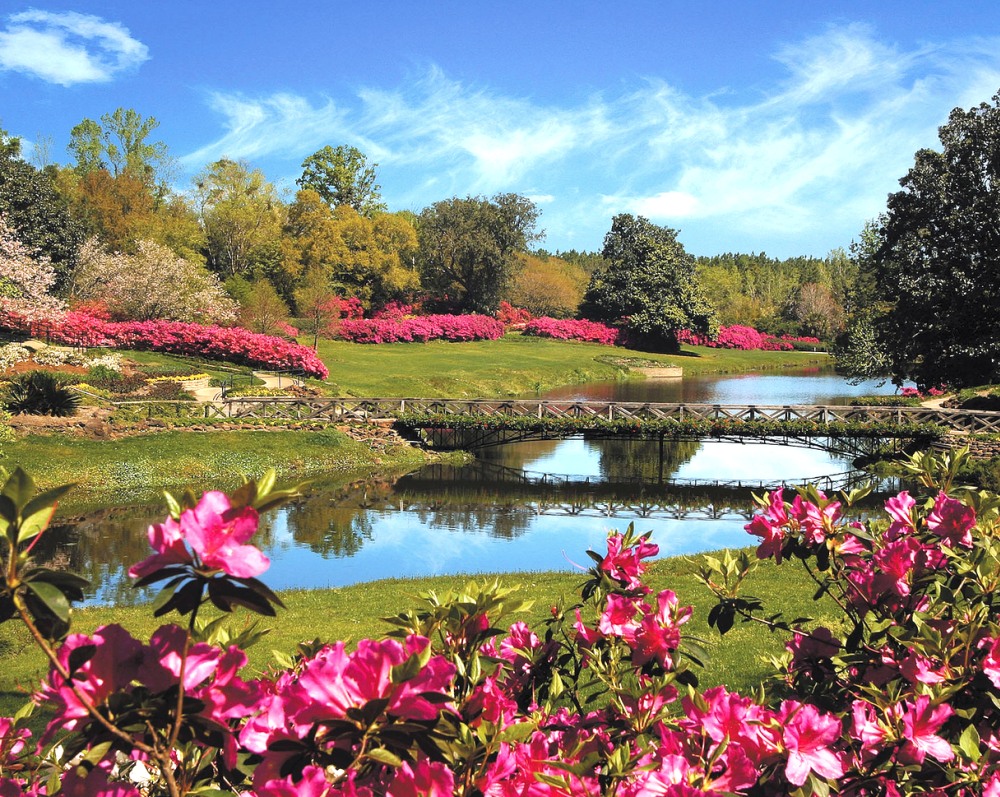 #11.  Mobile Botanical Gardens 
Take a walk through 2,400 sq.ft. beautiful botanical gardens and one of the largest collections along the Gulf Coast!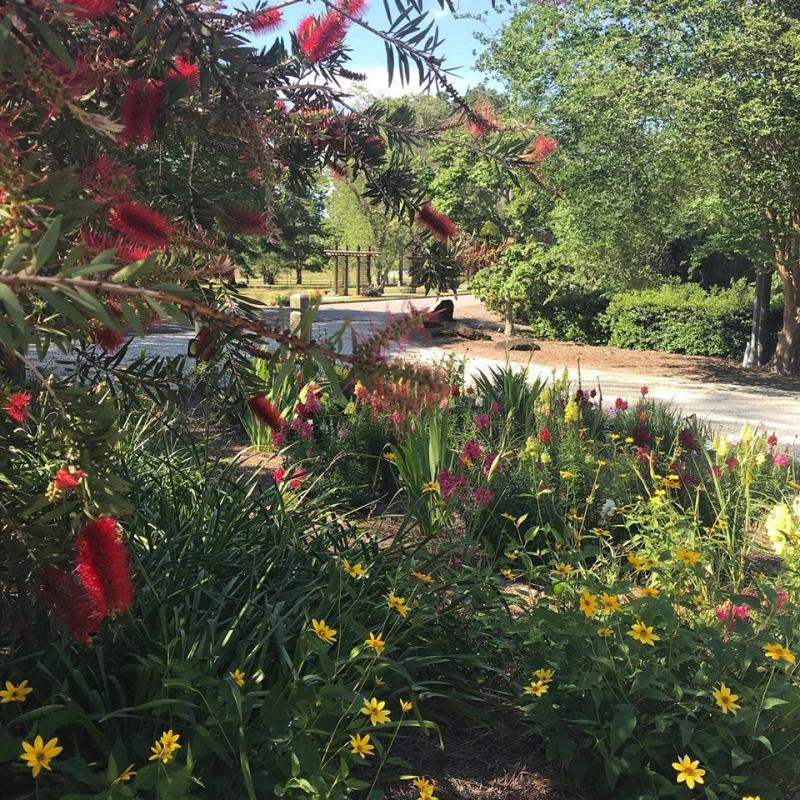 #12.  5 Rivers Delta Resource Center 
5 Rivers Delta has over 250,000 acres of waterways, woods, wetlands, natural beauty and regional history. Not to mention, the kayaking is pretty stellar too!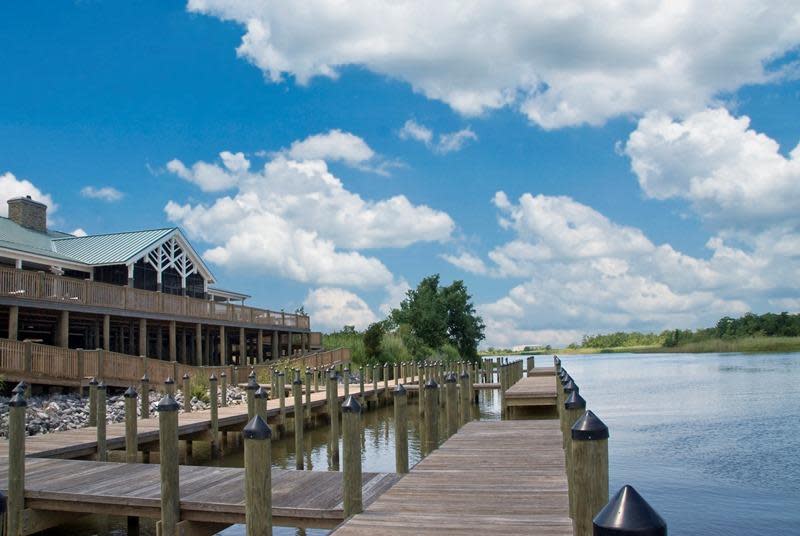 #13.  America's Amazon
We can't talk about outdoor escapes without talking about what's been named,  "America's Amazon." America's Amazon is where the Mobile, Spanish, Tensaw, Apalachee and Blakeley rivers flow into Mobile Bay and known for outdoor recreation, conservation, education programs and land stewardship.  But, don't take our word for it's beauty, just click the image and watch the video.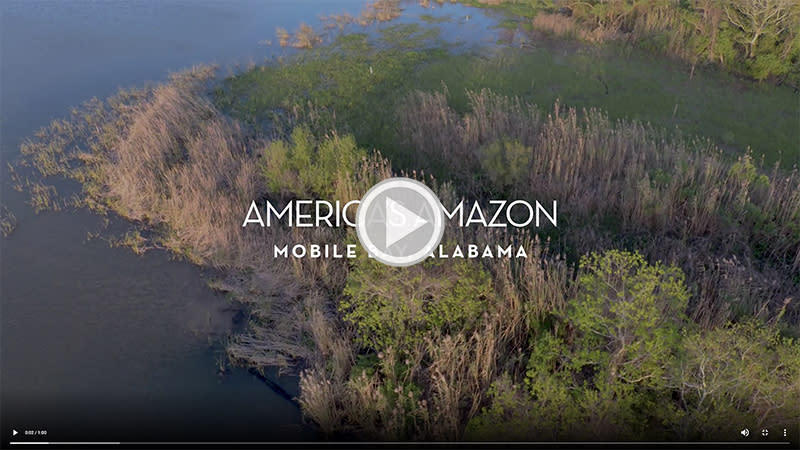 Mobile is truly a perfect spot for escapes! 
-Visit Mobile