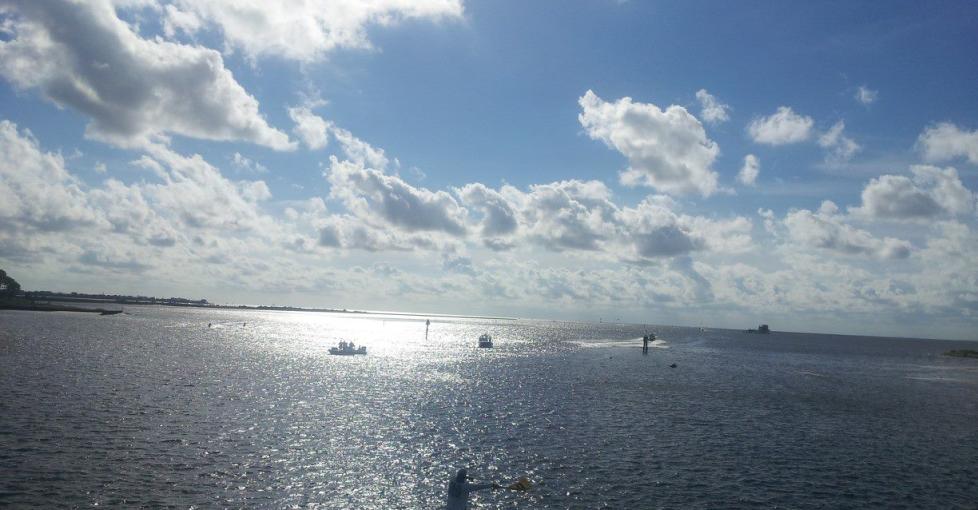 July brings the heat – in more ways than one. The Alabama Deep Sea Fishing Rodeo (ADSFR) is July 17-20 on Dauphin Island, and if you aren't familiar with the event you should know, it's a pretty big deal. The ADSFR, just so happens to be the largest fishing tournament in the world and is the opportunity to hang out with 75,000 of your closest friends. But, that's just one of the many cool things that make this annual event so popular.
We've polled a couple of veteran rodeo-goers to bring you the ADSFR MUST-DO's in preparation for this year's event.
Attend the Liar's Contest.  Have you ever listened to a bunch of men sitting around telling fishing stories about THE biggest fish they ever caught? You know the ones that seem so far-fetched that you had to ask yourself, "Is this actually true?"  At the Liars Contest – you'll be asking yourself that all night. This hilarious contest brings out the best story-tellers to win the grand prize. However, everyone wins because it's just THAT funny.
Watch a friend at the friend weigh-in station. Evidently, seeing your name on the leader board and seeing a friend's name is one in the same. Seeing a friend's face beaming with pride as their name is written on the leaderboard is pretty spectacular.   
Check out the Fish Ice Box. Over a hundred different species of fish will be on display throughout the weekend in a giant ice box. The undergraduate students working at the Dauphin Island Sea Lab will be on-hand, teaching and entertaining the crowds about the different species.
Catch the Contender Boat Drawing. This is serious business. Each angler that weighs in a fish in the ADSFR is entered into the drawing the win the 21' Contender. For the one drawn, it's like Christmas morning…. in July.
Be Present for the Cannon Blast. At 5 p.m. on Sunday, ADSFR President fires the cannon to signify the rodeo's end. This quickly turns into a big party with a great deal of celebrations, live music and countless amounts of "I can't wait until next year."