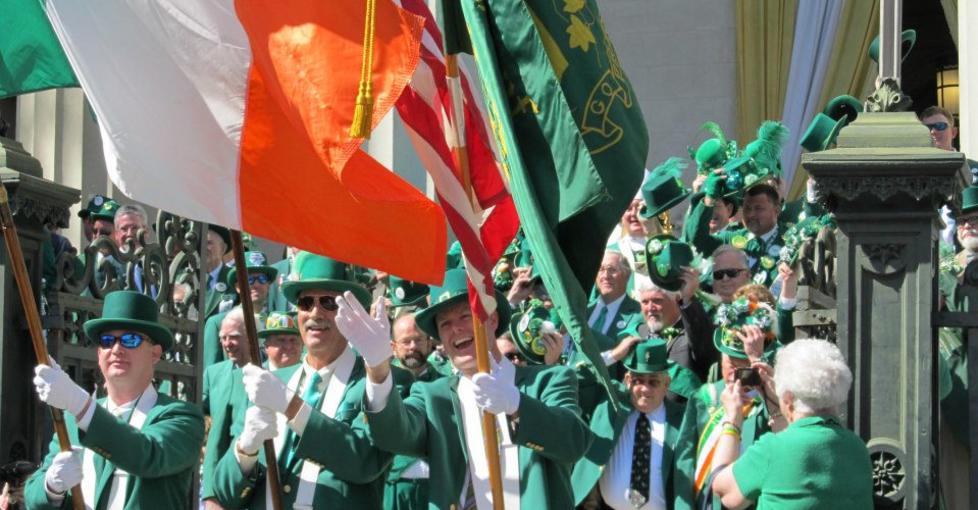 No need to pack away all your Mardi Gras beads just yet, Mobile's St. Patrick's Day celebrations are almost here! Bust out your green, gold, orange and coveted leprechaun beads and celebrate in Mobile! 

 March 14
It is time to party in the streets with Callaghan's Irish Social Club 74th St. Patrick's Street Party 
Get your jig on with an awesome lineup of music:
11am Traditional Irish Music
2pm The Red Clay Strays
5pm The Vegabonds
7pm Blackwater Brass
Meanwhile down on Dauphin Street....O'Daly's Irish Pub  has set up quite the line up for the St. Patrick's weekend as well. Opening their doors at 12pm (noon), featuring Goat Yoga and don't forget your green to run in their annual Green Dress Run n Gun! Then get ready to party with music from Lamont Landers and the Molly Ringwalds! For additional information check out their full St. Patrick's Day Weekend schedule. 
Looking for some St. Patrick's Day fun for your littles both furry and non? Look no further, bring them all to the St. Pawtty's Day Celebration at OWA! The canine-themed day begins with an all-out Dog Parade, where dogs and their humans can dress up and strut their stuff! 

 March 17
In case you didn't get your fill on Saturday and you want to truly waive your inner Irish flag;  The Friendly Son's of St. Patrick of Mobile, AL will paint the town green starting at 9am with the Raising of the Ancestral Irish Flag in Ryan Park. Like good Irish lads, there will be mass at Cathedral Basilica of Immaculate Conception and like even better Irish lads, lead the Saint Patrick's Day Downtown Parade. 
And if you still have some Irish in ya,  Callaghan's Irish Social Club will yet again play host to a fantastic St. Patrick's Day celebration featuring Traditional Irish Music, the Modern Eldorados and Johnny Hayes & The Loveseats!  And for the early birds, O'Daly's Irish Pub will be opening at 6am with Jameson Cold Brew Bar! Live music throughout the day, featuring: Mario Mena Band, VenomRox, and Jake Peavy & friends. 

Slainte!