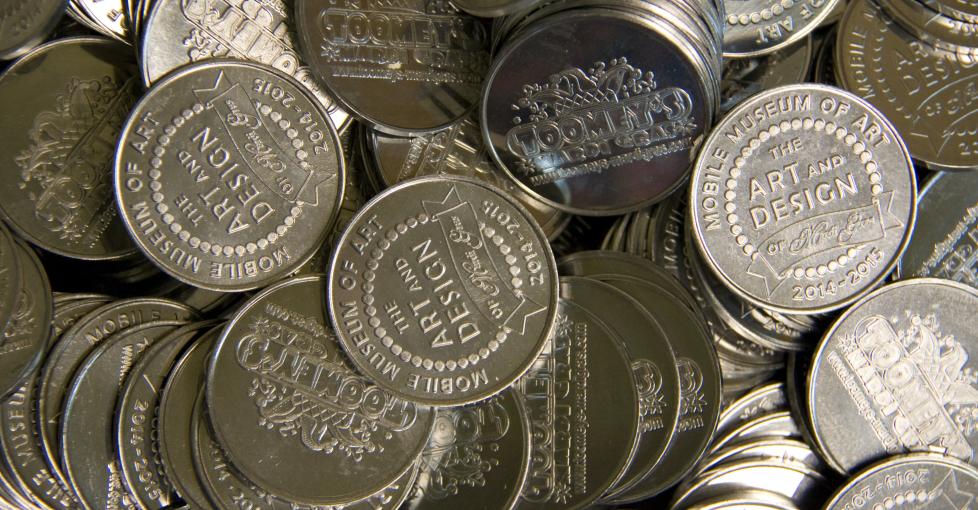 Mardi Gras can be a lot of things to many different people. It can be the thing your friends do every weekend in January and February, a family tradition or a time to collect as many moon pies and beads as you possibly can.
To one group of people, Mardi Gras is their whole entire life. When you see the massive floats rolling throughout the streets, the masked revelers in vibrant costumes and the stunning decor as you step foot into a Mardi Gras ball----- it's because of that particular group of people.
They are the ones who start with pen and paper and bring Mardi Gras to life. It is those incredibly, talented people who are the inspiration behind the Mobile Museum of Art's exhibition, The Art & Design of Mardi Gras.
The Art & Design of Mardi Gras takes you through the creative process behind our carnival season. We're talking about those who design AND make the costumes, floats, gowns, trains, crowns and stages.
Have you ever been in awe of all the stunning gowns and trains the Mardi Gras Queens wear? Get ready because there is an entire room filled with them.  Let me just point out that seeing a person's original concept and sketch right beside the finished product is one of the coolest things to see. You really gain such respect for those who can think up something so beautiful.
Luckily, you don't have to wait long to see it for yourself. Less than 24 hours to be exact. Tomorrow starts the Family Festival that will officially christen the exhibition. The FREE Family Festival is Saturday and Sunday from 10 am - 4 pm that includes food, music, children's activities as well as, of course,  the Art & Design of Mardi Gras.
Did I mention that the Family Festival is free and open to the public? So come on out to the Mobile Museum of Art this weekend to celebrate all those people who work tirelessly year round to bring you the beauty that is Mobile Mardi Gras!
For all the information, visit the Mobile Museum of Art.
[gallery ids="278,277,274,273,279"]