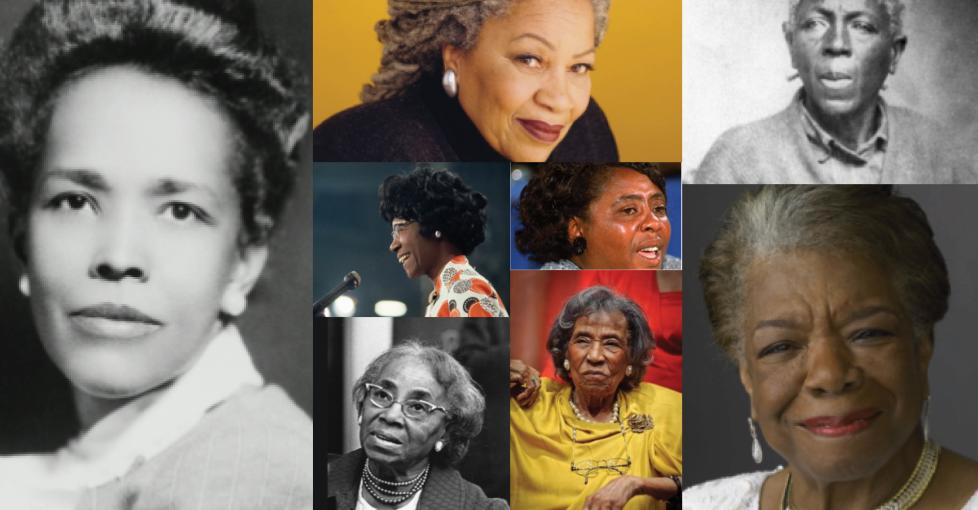 In a post-inauguration interview with CNN, poet, former classmate, and friend Amanda Gorman shared her pre-reading mantra: "I am the daughter of Black writers. We are descended from freedom fighters who broke through chains and changed the world. They call me."
For many of us Black women, celebrating other Black women is much more than just knowing their names and what they have accomplished. Rather, celebrating Black women is a necessary habit, a daily practice that teaches us who we are meant to become and the limitlessness of what we can accomplish. 
 The women pictured here achieved greatness because they refused to be anything but themselves. They fully embodied their work, their play, and their rest; they refused to compromise any part of what made them whole. Àbáké (whose American name became Matilda McCrear) confidently wore her facial ethnic marks and owned her Yoruba identity even though she had been kidnapped and enslaved at two-years old. Throughout her life, she committed to memory details of her trafficking on the Clotilda that her mother passed to her; years later, armed with these details as evidence of the horrors enacted against her, she would walk miles to court to demand reparations for herself.
Coretta Scott King's activism started before she married, and she refused to temper her efforts to conform to the standard expectations of married life and motherhood. In fact, she shaped her activism to mobilize wives and mothers in Montgomery to create the mass movements we recognize as seminal to the Civil Rights Movement. 
When I first moved to Mobile and started working for Visit Mobile, I had a very shallow, stereotyped idea of politics and social life in the Deep South. But women like Àbáké and Scott King, both of whom grew up in Alabama, have expanded my understanding of the Deep South in important and profound ways. The South, and Alabama in particular, has such a rich history of civil rights organizing and activism. To let stereotypes overwhelm my impressions of life in the South is to erase the legacies and greatness of the resistance and persistence embodied by these women. The women pictured below were all influenced, in some way, by the work of countless Black women across the South who decided to be their full selves and work for freedom and equality. Just as Amanda says, to be a Black woman anywhere is to be a part of the legacy of such freedom fighters. 
These women inspire me to refuse to compromise any of who I am, to bring my whole self to everything I do, every place I occupy, and every person I meet: from wearing my natural, curly hair like Àbáké wore her ilà, to remaining committed to the causes in which I believe no matter the stage of life in which I find myself, like Scott King. No one need give me permission to be myself, but I, too, am called by these Black women to be myself and to be great.
Celebrating Black History Month is very different from celebrating other events in February, like Mardi Gras or Valentine's Day. To celebrate Black History is to acknowledge excellence to which you might have not previously known, to have conversations about and elevate that excellence throughout the month, and then commit to memory all that you have learned and seek out Black excellence yourself, every day of the rest of the year.
I invite you to click on the images below and learn more about some of the Black women who inspire me. After learning about their greatness, continue celebrating them by making it a habit to support organizations that make it possible for more Black women to live, work, and become great themselves.
1858 - 1940 | Last survivor of the Clotilda, last-known survivor of the Middle Passage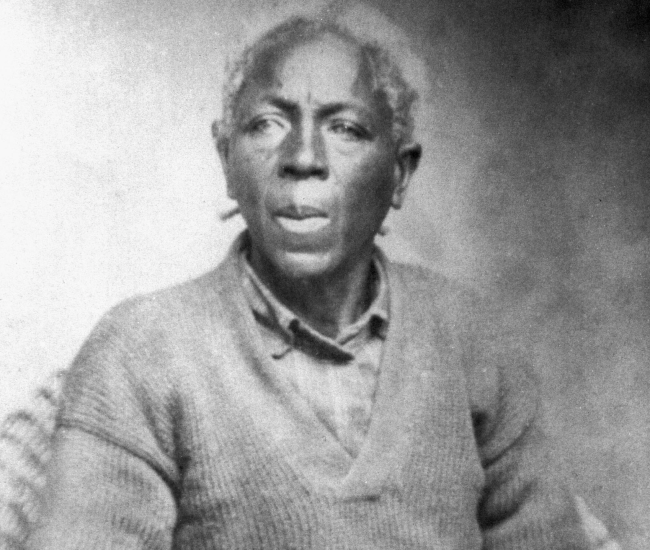 ----
Written by Aaryan Morrison, Visit Mobile Intern